Do You Love Money As Ants Love Honey?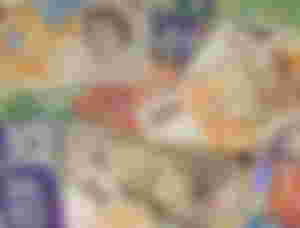 Nothing is bad in falling love with money just be careful that money can't make you greedy and a slave. People says and believes more money bring more troubles but that's not always true. If you show off more that you've more money then its very normal that people will feel jealous with you whoever knows that you've a lots of money, so what to do? Make a perfect balance and stop showing off.
More money can help us living a luxurious life. When you have more money, just use them to gather more knowledge by travelling different countries instead living a luxurious life. When you are travelling, you are spending money and that really worth to spend more. When you have endless money, donate some to help poor but still don't stop loving money. Love money to earn it, not to store it inside the locker.
Save some, invest some and spend as much necessary, still some money left? Donate it when travelling country to country. Having more money is a blessing and be wise to be blessed. What most of the people do when they have a lots of money? They build house, lands and invite people like relatives and others to show off their buildings and lands they bought. We don't know what's cooking inside the other's brain or mind. Many people become jealous and try to harm like an enemy. Here we do something folly, stop showing of and make money to buy maximum happiness you can!
Greed is a bad thing so love money but don't fall for it like a crazy or greedy. For example, ants love honey and they mostly found dead inside the honey, why? They were greedy to it and sink inside the money and died. If they stay long time inside the honey, you'll surely clean it with water and ants will die when sink into the water.
Its same for money, when you earn decent amount to lead a decent life, we should take a pause and travel around the world with the money that could be use for a luxurious life or can be use to make huge money. What is the use of money after your death? Do you ever think of it? If the money can't ensure a safe life then the money is useless. Keep it confidential that you own a lots of money, don't invite your enemies and that is the biggest mistake. Neither show your needs to other nor show your rich status, just keep balancing between two.
Money is important for life and we can buy maximum things in this world with the money but if you don't know the use of money, it will be just a piece of paper and others will take advantage of it. Before using money, you should know the use of it. Travelling is much better than living a life with risk where there people will be your enemy and will try to grab your property. Many people will show fake love for your money and you can trust them. So don't be fool. Love money like an ant love honey could be dangerous to your life. Be careful.