28th US Trade Show In Dhaka, Bangladesh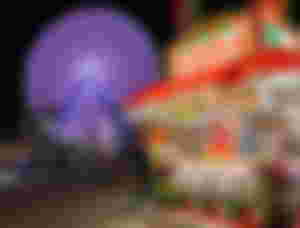 To showcase American product American Chamber of Commerce in Bangladesh (AmCham) and the US Embassy in Dhaka organized 28th trade show in Dhaka city. It begins Thursday (October 27th) and it held for three days. More than 100 products and services are exhibiting on this show.
The show is open for common people and the visiting hour start in the morning 10 am and will end at 8pm. Visitors need to pay a small amount of entry fee to enjoy the show. Entry fee is just 30 BDT (Bangladeshi Taka) which is approximately equivalent to 30 cents of USD.
There are 44 US companies joining this three days event in Dhaka city (capital city of Bangladesh). Participating companies set up total 76 stalls. They are offering food, cosmetics and beauty products, beverage, energy, banking and financial services.
Assistant Secretary of Commerce for global Markets, Director-general of the US and Foreign Commercial Service, Bangladesh's Commerce Minister jointly organized the three days trade fair. It specifically located at the Pan Pacific Sonargaon Dhaka. [Source News]
Indeed this kind of trade show or arrangement make a good financial bridge between two countries. We know that US is already a well developed country and it can help a under developed country by making a financial bridge. Bangladesh also can showcase traditional products and other services to US too, if they arrange this kind of trade fair in US too. Its a great initiative that deserves appreciation.
As Bangladeshi we can learn about the products and services US companies offering. This trade fair worth to attend and people of Dhaka city can visit there to learn more and get some innovative ideas. It surely something that can help visitors acknowledging more about product, service and selling strategies. This worth to attend and people will surely gather there. This kind of trade fair should be arrange multiple time that more people can reach it.