Welcome to the Philippines: world of Kakanins!
March 12, 2022
Good evening everyone. Just finished eating my dinner. And now I'm eating home made bibingka for dessert while writing this one. Are you craving for some kakanin after hearing bibingka? Well, let's make you crave more after reading this.
Philippines have some very delicious delicacies. And to be honest, I haven't tried it all. So I'll just make a list of what I knew and you can add up some on the comment section. Let's eat, I mean let's go.
Pichi pichi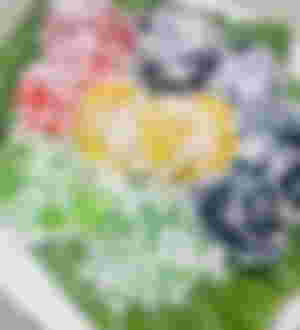 Pichi-Pichi is a gelatinous dessert prepared from shredded cassava and sugar that can also be consumed as a hefty mid-afternoon snack. The mixture is poured into a mold and cooked until it has a sticky, gelatinous feel. This is topped with grated coconut after steaming for added taste.
Kutsinta
Kutsinta or kuchinta or even brown rice cake is a type of "kakanin" that uses lye water as an ingredient. Kutsinta is somewhat sticky yet chewey (thats what lye water does) at the same time and is best eaten with grated coconut on top
Sapin-sapin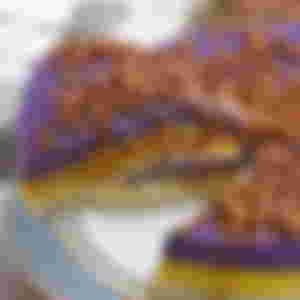 Sapin sapin is a Filipino rice cake made from glutinous rice and coconut milk. This delicious sapin sapin recipe is composed of layers each with a different color and flavor. Normally, sapin-sapin is composed of 3 layers: the bottom layer is colored yellow and has the flavor of ripe jackfruit; the middle layer is white and has the flavor of young coconut or just plain coconut milk; the topmost layer is violet in color and has the flavor of purple yam
Cassava cake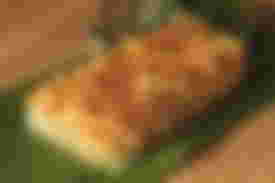 Cassava cake has been a favorite treat during Filipino gatherings. It is commonly cooked by baking in the oven. This recipe introduces another way of cooking cassava cake, which is by steaming. This steamed cassava cake recipe might be simple, but the result tastes just right. It is not too sweet and it has a nice texture. I recommend adding shredded quick melt or sharp cheddar cheese on top for best results.
Suman sa ibos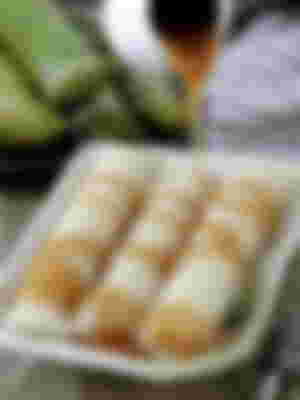 Suman sa ibos is a simple kakanin recipe. This is pretty much the same as suman sa lihiya except that the later uses lye water and is wrapped in banana leaves.
Bibingka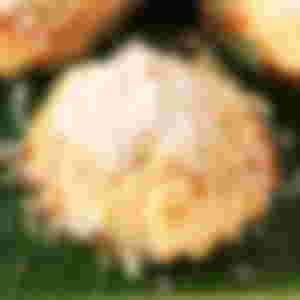 If there's one thing Filipinos love as much as food, it's Christmas. In fact, Filipinos love Christmas so much, our holiday season begins as early as September 1! And bibingka is the perfect example of a classic Filipino Christmas food. Like the famous Ben & Ben song of the same name says, we can find bibingka sold by street vendors, especially near churches, during the holiday season.
Puto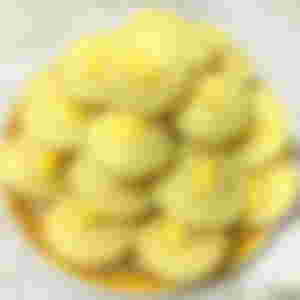 Puto is a Filipino steamed cake snack that is served any time of the year. It is the perfect dish to bring to a gathering or potluck because it's easy to eat and to transport. It is traditionally made from ground rice and can be eaten by itself, with butter or grated coconut. However, this puto recipe is an adapted version, using cake flour instead of ground rice. There are many variations that include different flavorings such as ube (purple yam) and pandan. It can also be topped with cheese or salted egg.
Biko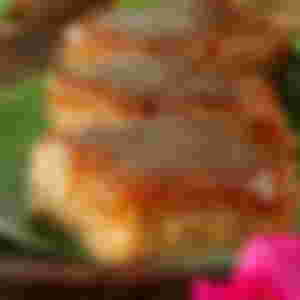 Sticky, chewy, and oh so sweet, biko is a delicious treat that Filipinos all across the world enjoy. Biko is a type of sticky rice cake, otherwise known as kakanin. With a combination of coconut milk and brown sugar, biko is a delicious dessert or merienda to share with your loved ones! You can often find biko at birthday parties, fiestas, holiday parties, and family reunions, usually with other sticky rice treats.
Maja blanca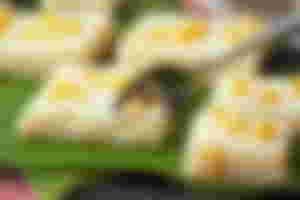 Maja Blanca is a Filipino dessert made from coconut milk, cornstarch, and sugar. Often called Coconut Pudding, this luscious dessert is easy to make and the ingredients are very common.Unknown to many, the original Maja Blanca Recipe does not include corn and milk. In this recipe, I added whole sweet kernel corn and condensed milk for added taste and a more creamy texture.Since Christmas season is just around the corner, this would make a very good holiday dessert especially during potluck Christmas Parties and Noche Buena as well.
Palitaw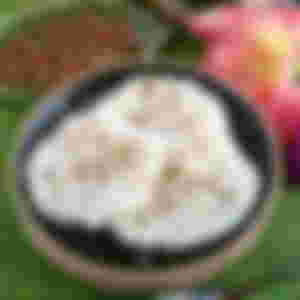 Palitaw is a term used to call a sweet flat rice cake that is eaten in the Philippines as a snack or dessert. Originally, grounded or pounded sticky rice is used to make this rice cake (called kakanin in the local language) – however, the practice of using packaged rice flour became common because it is more efficient.
These are some of the well known kakanins here in the Philippines and I knew that there's a lot more to mention. So did you get full just by reading and seeing this delicacies? Well, I am. And I need to end this up before I got hungry again. 😂
Image sources: