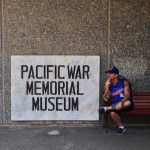 Do you believe life is unfair? Well, that 's because it is! Troubles come upon both good and bad people. It always happens. Then again, we see evil people being blessed, and good people suffering. But through it all, we must be like Job and endure hardship and times of suffering.
We all get sick. But Satan cannot cause any illness. But God allows illnesses for His reasons, which we don't understand yet. However, Satan can cause a person to be demon possessed.
Those who delve in witchcraft, the black arts like seances, horoscopes, Ouija Boards, the paranormal, Tarot cards and more, open themselves up to demonic influence and possible demonic possession. Yes, this still occurs today.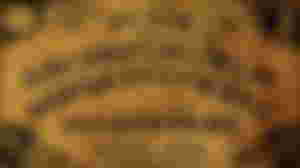 The good news is that believers can't be demon possessed. They can be harassed if they delve into the above-mentioned practices.
One day Satan came to God with a challenge. "You know, God, I can get your servant Job to curse you." (Those weren't his exact words, but this was the premise of the challenge). God agreed to the challenge. The only thing Satan was not allowed to do (God was in total control) was kill Job. He could and did do everything else. In fact, Satan was only allowed to work within the boundaries that God had given him.
Satan went to work and killed Job's cattle, donkeys, sheep and camels. Then he killed all of Job's children by using the Chaldeans and other worshippers of idols who were against God. But Satan never is done.
We read "So Satan went out from the presence of the LORD and afflicted Job with painful sores from the soles of his feet to the crown of his head" (Job 2:7, NIV). Job sat scraping his boils with pottery. Things were bad - really, really bad. Can you imagine what your response would be?
Job worshipped God in spite of it all!
Foils appear in literature, films and comics. Foils are characters who tempt the main character, and though sincere, are nevertheless misleading. They give alternatives to truth or what is happening, but they are always wrong. They are a contrast to the main character. In the story of Job, his four friends are his foils and contrast his beliefs. They mean well but are wrong.
Job has been severely afflicted by Satan. And though he refuses to curse God he does complain. He says it is better to not live at all than to suffer. Job is miserable. We would be too.
Along comes his best buddy, Eliphaz. He tells Job that God is always good and that he would not be suffering if he did not deserve it. He is wrong. God allows us to suffer even when we do not deserve it.
In fact, four of his friends relay the same message and advise him to confess his sin and get right with God. "Admit it," they all say!
But Job replies to each of them: "Hey, dudes, I didn't do anything wrong!"
Bildad, his other pal, says: "C'mon, man - repent! Turn to God."
Job ignored his friends for a bit and argues with God, saying, "Why me, LORD?"
Haven't we done the same before - many, many times? "Oh, pity me." we say, "I'll write a post about my sorrows and put it on read.cash."
Then Zophar stops by in chapter 11 and tells Job to give up the lie and repent and return to God. Job must think he's listening to parrots by now.
But Job explains to his best buds that he is actually worse off than evil people. He then states that they are unable to help him. Job says, "Yo, I need me some vindication!"
But again, we all never get what we deserve.
Another dude arrives in chapter 22 and Job thinks, "Oh, brother - another one." He likewise tells Job to repent, just like the others.
Then come Elihu - a neutral pal. After some comforting talk, he too says that God is sooooo good that He would never allow bad things to happen to a good person. He's wrong, of course - they do. Elihu argues from ontology - God is good, Job is bad, bad, bad. Elihu calls Job a sinner.
Job maintains he has done absolutely nothing wrong to offend God. Even his wife tells Job to curse God and die! She's also lost everything but is not sick. She is also miserable.
God arrives on the scene in chapter 35. He doesn't tell Job about the challenge or how he won it. He doesn't tell Job that he has remained faithful or that He allowed Satan to bring Job all the misery. He didn't tell Job why he became sick and He doesn't tell us, either!
In chapter 42 God speaks to Job and his four compadres. "I'm angry with you four (not Job). "I'm angry because you are all wrong - and Job is right - just like he told you over and over again."
This puts things into their proper perspective: Life is unfair but God is in total control. Even Jesus says, "He causes his sun to rise on the evil and the good, and sends rain on the righteous and the unrighteous" (Matthew 5:45, NIV).
Job is not a message about suffering but about wisdom. Good people do suffer. Bad people often do not.
This is what we all need to hear: we must be constantly reminded that all of our difficulties, misery and illnesses are all in God's hands because He alone is in control.
In the end, Job is implicitly saying that we all need something other than this life of suffering, cruelty, misery and dashed dreams. Life is unfair.
At the end of the book of Job, God blessed Job with considerably more than he previously had! Guess what the point is?
The best is yet to come for those who are faithful servants of the Lord!