On August 5th 2020, Satoshi's Angels hosted an AMA for CoinEx on "How BCH and Avalanche Are Bringing Financial Freedom to 6 Billion People" on a Chinese platform Bihu. During the 100-minute event, Haipo Yang of ViaBTC and CoinEx, and Emin Gun Sirer of AVA Labs shared their in-depth views on such topics as different consensus mechanisms, community governance, IPFS, Defi. And Haipo explained why he wants to fork BCH. This is the full text.

You can check out the full AMA here (mostly in Chinese with some English translation).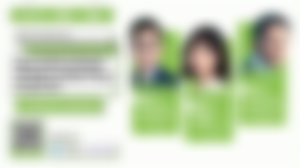 Cindy Wang (Satoshi's Angels): There are news saying that you are to fork BCH. Is it a marketing makeover? Are you serious about it? 
Haipo Yang (ViaBTC/CoinEx): It's definitely not a marketing makeover. But the details are not decided yet.
Over the past three years, the BCH community has gone through multiple discussions from reducing block time, changing mining algorithms, adding smart contracts, etc. But none of these disputes have been well settled.
BCH is a big failure in terms of governance. A lack of good governance has made it fall in disorder. It is too decentralized to make progress. 
You may know that the first BCH block was mined by ViaBTC. And we gave a lot of support to it indeed. But we didn't dominate the fork. The Chinese community in particular thought I had a lot of influence, but it was not true. 
I think the whole community is very dissatisfied with Bitcoin ABC, but it is difficult to replace them or change the status quo. So I am thinking of creating a new branch of BCH. The idea is still in early stage. I welcome anyone interested to participate and discuss it with me.
Wang: Professor Emin, what's your attitude to fork? Do you think it's a good timing to fork BCH? 
Emin Gun Sirer (Avalanche): I am a big fan of BCH. It adheres to the original vision of Satoshi Nakamoto. I like the technical roadmap of BCH. But just like what Haipo mentioned, BCH lacks a good governance mechanism. There are always something that can cause BCH community to divide itself.
But I think it's not enough to just have a good governance mechanism. There are many good proposals in the community but failed to be adopted in the end. I think BCH needs social leadership to encourage discussion when there are new proposals.
Wang: We are all curious to know How Avalanche got its name?
Sirer: I know that Avalanche doesn't mean well in Chinese. But in English, it's a very powerful word. When decisions slowly form, the ball (nodes in the network) on top of the mountain starts going down the hill on one side, and it gets bigger and bigger, and like an avalanche and it becomes unstoppable, making the transaction final.
Wang: Prof. Emin, I know that you are a big blocker. Have you ever considered implementing Avalanche based on BCH? Why create another chain?

Sirer: Of course I considered that. Satoshi Nakamoto consensus is wonderful, but the proof-of-work mechanism and Nakamoto consensus base protocols have some shortcomings, such as network latency, and it is hard to scale. Avalanche, instead, is totally different, and is the new biggest breakthrough in the past 45 years. It is flexible, fast, and scalable. I'd love to implement BCH on top of avalanche in the future, to make BCH even better by making 0-conf transactions much more secure.
Wang: As an old miner, why did CoinEx Chain choose to "abandon" POW, and turn to POS mechanism? 
Yang: Both POW and POS consensus algorithms have their own advantages. POW is not just a consensus algorithm, but also a more transparent and open distribution method of digital currency. Anyone can participate in it through mining.
POW is fairer. For a POS-based network, participants must have coins. For example, you need to invest ICO projects to obtain coins. But developers can get a lot of coins almost for free. In addition, POW is more open. Anyone can participate without holding tokens. For example, as long as you have a computer and  mining rigs, you can participate in mining. Openness and fairness are two great features of POW. POS is more advanced, safe and efficient.
POS is jointly maintained by the token holders, and there is no problem of 51% attacks.  Those who hold tokens are more inclined to protect the network than to destroy the network for their own interests. To disrupt the network, you need to buy at least two-thirds of the token, which is very difficult to achieve.  And when you actually hold so many coins, it's barely possible for you to destroy the network.
POW has the problem of 51% attack.  For example, ETC just suffered the 51% attack on August 3. And the cost to do that is very low. It can be reorganized with only tens of thousands of dollars. This is also a defect of POW. 
In addition, in terms of TPS and block speed, POS can achieve second-level speed and higher TPS.  Therefore, CoinEx Chain chose POS because it can bring a faster transaction experience. This is very important for decentralized exchanges. Both POW and POS have their own advantages. It's a matter of personal choice. When choosing a consensus mechanism, the choice must be made according to the characteristics of the specific project.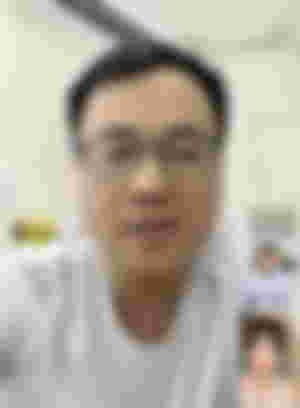 Wang: Ethereum is switching to ETH 2.0. If they succeed, do you think it will lead the next bull market? 
Sirer: If Ethereum 2.0 can be realized, it must be a huge success.
But I doubt it can be launched anytime soon considering that it has been constantly delayed. And even if it comes out, I am not so sure if it will address the core scaling problem. And the main technology in Ethereum 2.0 is sharding.  Sharding technology divides the Ethereum networks into small parallel groups, but I think what will happen is everyone wants to be in the same "shard" so the sharding advantages might not be realizable in Ethereum 2.0.  
Avalanche supports Ethereum's virtual machine, and Avalanche can realize 1 second level confirmation, while with sharding finalizing confirmation takes 5-6 seconds at best. Avalanche approach to make Ethereum scale is superior to Ethereum 2.0. There are many big players behind Ethereum 2.0, and I wish them success. But I believe that Avalanche will be the fastest and best Smart Contract platform in the crypto space, and it is compatible with Ethereum.
Wang: Why is Avalanche a real breakthrough?
Sirer: Avalanche is fundamentally different from previous consensus mechanisms.  It's very fast with TPS surpasses 6500, which is three times that of VISA. Six confirmations can be achieved in one second. Compared with the POW mechanism of Bitcoin and Bitcoin Cash, Avalanche's participation threshold is very low. It allows multiple virtual machines to be built on the Avalanche protocol. 
Avalanche is not created to compete with Bitcoin or fiat currencies such as the US dollar and RMB. It's not made to compete with Ethereum, which is defined as the "world's computer". Avalanche is positioned to be an asset issuance platform to tokenize assets in the real world.
Wang: How do you rank the importance of community, development, governance, and technology to a public chain?
 Sirer: These four are like the legs of a table.  Every foot is very important. The table cannot stand without strong support.
 A good community needs to be open to welcome developers and people. Good governance is especially important, to figure out what users need and respect their voices. Development needs to be decentralized. Avalanche has developers all over the world. And it has big companies building on top of Avalanche. 
Yang: From a long-term perspective, I think governance is the most important thing, which is the same as running a company. 
In the long run, technology is not important.  Blockchain technology is developed based on an open source softwares that are free to the community. Community is also not the most important factor. 
I think the most important thing is governance. Decentralization is more about technical. For example, Bitcoin, through a decentralized network method, ensures the openness and transparency of data assets, and the data on the chain cannot be tampered with, ensuring that the total amount of coins has a fixed upper limit.
But at the governance level, all coins are centralized at some degree. For example, BCH developers can decide to modify the protocol. In a sense, it is the same as managing a company.
Historically, the reasons for the success and failure of companies all stem from bad governance. For example, Apple succeeded based on Steve Jobs's charisma, leadership and the pursuit of user experience. When Jobs was kicked out, Apple suffered great losses. After Jobs returned, he made Apple great again.
Issues behind Bitmain is also about governance. Simply put, governance requires leaders who have a longer-term vision and are more capable of coordinating and balancing the resources and interests of all parties to lead the community.  
In the blockchain world, many people focus on technology.  In fact, technology is not enough to make great products.  User experience is most important. Users don't care about the blockchain technology itself, but more concerned about whether it is easy to use and whether it can solve my problem.
We need to figure out how to deliver a product like Apple. The pursuit of user experience is also governance in nature. And governance itself lies in the soul of key leaders in the community.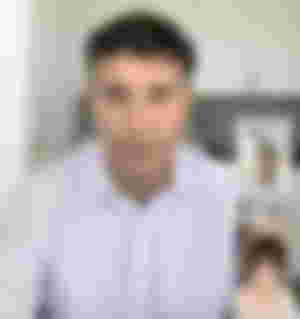 Wang: Speaking of asset tokenization, I would like to ask Haipo, do you think the market for assets on the chain is big?
Yang: It must be very big.  We need to see which assets can be tokenized.
Assets that can be tokenized are standardized assets, such as currencies and securities.
 1. In terms of currency, Tether has issued over 10 billion U.S. dollars.  Many people think that's too much. But I think this market is underestimated. The market for stablecoins in the future must be hundreds of billions or even trillions, especially after the release of Facebook's Libra.  Even US dollar might be issued based on the blockchain in the future.
At present, the settlement of USD currency is through the SWIFT system.  But the SWIFT system itself is only a clearing network, a messaging system, not a settlement network.  It takes a long time for clearing and settlement, and it is not reliable. But both USDT and USDC can quickly realize cross-border transfers in seconds and realize asset delivery.  Even sovereign currencies are likely to be issued on the blockchain. I believe RMB also has such a plan.
 2. Equity and securities markets are the largest market. But they have strict requirements for market access.
Whether a stock is listed on A-shares or in the American markets, it's hard to obtain them. I believe that the blockchain can completely release the demand through decentralization.  It can allow any tiny company or even a project to issue, circulate and finance a token. 
There may be only tens of thousands of stocks currently traded globally. There are also tens of thousands of tokens in the crypto space. I believe that millions or more of assets will be traded and circulated in the future. This can only be realized through decentralized technology and organization.  
The market for assets tokenization will be huge.  And at present, the entire blockchain technology is still very primitive.  Bitcoin and Ethereum only have a few or a dozen TPS, which is far from meeting market demand.  This is why CoinEx is committed to building a decentralized Dex public chain.
Wang: Avalanche's paper was first published on IPFS. What do you think of IPFS?
Sirer: I personally like IPFS very much. It is a decentralized storage solution.
Yang: There is no doubt that IPFS solves the problem of decentralized storage, and can be robust in the blockchain world, and can replace HTTP services.  But there are still three problems:
1. IPFS is not for ordinary users.  Everybody needs BCH and BTC, but only developers need IPFS, which is a relatively niche market;
 2. IPFS is more expensive than traditional storage solutions, which further reduces its practicality. In order to achieve decentralization, more copies must be stored, and more hardware devices must be consumed. In the end, these costs will be on to users.
 3. There may be compliance issues.  If you use IPFS to store sensitive information, such as info from WikiLeaks, it may end up threatening national security. I doubt that decentralized storage and decentralized public chains can survive under the joint pressure of global governments. 
The IPFS project solves certain problems. But from the perspective of application prospects, I am pessimistic.
Wang: What do you think of Defi?
Yang: I want to talk about the concept first.
Broadly speaking, the entire blockchain industry is DeFi in nature. Blockchain is to realize the circulation of currency, equity, and asset value through decentralization.
So in a broad sense, blockchain itself is DeFi. In a narrow sense, DeFi is a financial agreement based on smart contracts. DeFi, through smart contracts, can build applications more flexibly. For example, before we could only use Bitcoin to transfer and pay. Now with smart contracts, flexible functions such as lending, exchange, mortgage , etc. are available.  The entire blockchain industry is gradually evolving under the conditions of DeFi. DeFi will definitely get greater development in the future.
Sirer: I think Defi will definitely have a huge impact. DeFi is not only an innovation in the cryptocurrency field, but also an innovation in the financial field. Wall Street companies have stagnated for years with no innovation. Avalanche fits different DeFi needs, including performance and compliance. In the future, not only will Wall Street simply adopt DeFi, but DeFi will grow into a huge market that will eventually replace the traditional financial system.
Questions from the community:
1. How does Avalanche integrate with DeFi?
 Sirer: At present, all DeFi applications on Avalanche have surpassed Ethereum. What can be achieved on Ethereum can be achieved on Avalanche with better user experience. We are currently connecting with popular DeFi projects such as Compound and MakerDao to add part of or all of their functions.
At present, Avalanche is working on decentralized exchange (DEX). The current DEXs are limited by speed and performance but when they are built on top of Avalanche it will be real-time and very fast.
2. How many developers does BCH have?
Yang: I think it does not matter how many developers there are. What matters is what should be developed. I watched Jobs' video the other day, and it inspired me a lot. We are not piecing together technology to see what technology can do. It's we figure out what we want first and then we use the technology we need.
The entire blockchain community worship developers. Such as they call Vitalik "V God".   It's not necessary to treat developers as wizards. Developers are programmers, and I myself is also a programmer.
ViaBTC has a development team of over 100 people, including core members from Copernicus (a dev team formerly belonged to Bitmain). Technically we are very confident to build faster, stabler, and better user experience products.