A noble profession
Any renowned profession has its own ups and down. Its a fact. But it has its own worth, when executed with great care, patience and concern. Especially, when it comes to a medical field the outcome is respected and appreciated.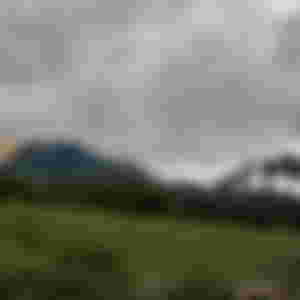 Most of us fear to visit a Doctor,may be, because of the attitude and behaviour. Some of them fear us, while some gives us hope. Probably this can be my illusion. Keeping aside all this, let me tell about a Doctor who willingly took this profession and the patients are at comfort when visiting her.
Anywhere we go we have to wait for sometime to get our things done, especially in hospitals and government offices. Else we have to bribe someone. Some years before when I had regular gynecologist visit, I used to go early in the morning so that I can return by evening.
The the number of patients visiting her was countless. A blessed gynecologist by all means. A Doctor in great demand just for her simplicity and justice in her profession. Most of all, her interaction with patients.
If the Doctor is a famous personality, not to say, anybody is ready to wait for hours to meet her. Years before on reaching her door step and seeing the sight of patients waiting will drain our strength. We have to wait for hours, to meet her. No food or water, just wait.
After years, today I decided to visit her due to severe backpain issue. I decided to meet this same Doctor. I went to the same place not sure if she would be there. When I arrived I found the place with just one patient. On my enquiry at the reception and to my surprise I found that she was the one who was seated there.
Whenever I used to visit her in the earlier years there was a minimum of fifty patients waiting to meet her. But to my astonishment I found only one patient. So I enquired in the counter if it was the same Doctor I wanted to meet. And I was told again yes. I was dumbstruck for a moment.
So many things went through my mind. Why no patients? Is she not as able as she was previously? Just unwanted thoughts. Iam sure anyone in my place meeting her after years would think the same. Infact, I was told in the reception on saturdays she work from 10.00a.m. to 1.00p.m. wheteby I reached by 9 30 a.m.
I was curious to know about the lesser number of patients, so I contacted the staff and was told previously she was working for four hospitals independently as a gynecologist. But for quite few years she is confined to just one hospital as she wanted to give more time to her family. She has also limited her patients to fewer numbers. The main reason being her husband is sick and she wants to spent more time taking care of him. He was also quite eminent in medical field.
Its human nature to get confused even before we get a proper response. Such confusions lead us no where, but only disturbs our mind and soul. Better to talk and clear off .
Dèep from my heart I wish her husband a speedy recovery as Iam happy to see her smiling face as always, due to which patients like me are comfortable to open up any medical related issues. Apart from that, she takes the utmost care to explain our problems patiently to us, in a soothing manner.
Lead image captured from my mobile while travelled to a destination.