Pet Edition: with Wishy Wishy, Kokoy and Potpot
Having a pet like dog or cat is very helpful in persons life. They can be your companion that will give you laugh and love no matter what the situation is. They can be your number one supporter in everything you decide to do and lastly, they can melt anyone's heart because of their overflowing cuteness.
To be honest, I prefer dog over cat. But I never thought that I will also like a cat. But if you will ask me who to choose between the two, I will still answer it with DOG. I love dogs, while I like cats. But thr happiness that can bring this two to me is just the same. It's just that, I am more fond with dogs than cats.
Anyhow, this two are both cute creatures. They are kinda mood booster too. I think it's been ages since I last share some of my pet here. So let me share some of their pictures that I'm sure you will surely like.
ENJOY!!!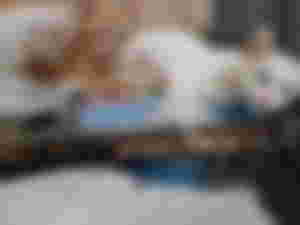 Look who I caught sipping Milk to this Momma Cat. For sure you are familiar with this white cat because I already share some of her picture here before. The white neko is Wishy Wishy, her full name is Lawiswis, then it become Wiswis but then I love calling her Wishy Wishy so, yeah, I changed it to that, lol.
And that yellow neko that turn 4 months old weeks ago is Kokoy, her son. And he is stealing her Siblings milk from their Momma's breast. Just look at his face, his guilty face because I caught him again, lol. And look at his sister just looking at him, that's Potpot by the way. The new baby in the house.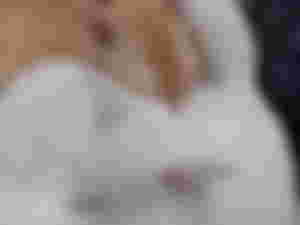 Look at him concentrating milking on her mom, tsk tsk. While Potpot is just sleeping, lol. But actually, I find it not bad, I mean him doing that. Specially his Mom's breast is already getting hard because no one is getting a milk on her breast anymore. Her young kitten loves rice now than her milk, lol. But that was before nadede na ulit sila, lol.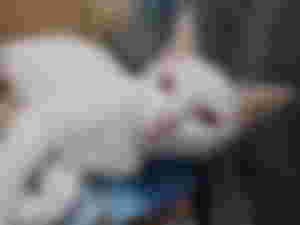 I think she's already tired with me, haha. I mean, I will never get tired capturing their cuteness. How about you? Lol.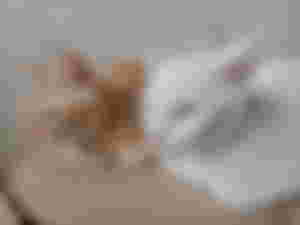 What are you thinking you two? Lol. Cute no? Don't you have a plan to get yourself a new pet? What are you waiting for?
Charrrr, lol.
---
December 26, 2022
--