I Am My Own Best Friend
Ohoooo, 12.12, so you already know what that means yes? How many items did you check out today? Awiehhh, hope all. The red market right now is not enough to stop you from checking out no? Ehe. Well as for me, I still have 260+ pesos on my GCash so that's what I used to buy the lipstick that I ordered for Mommy D. I am not even sure if she will like it, but if not then don't, lol.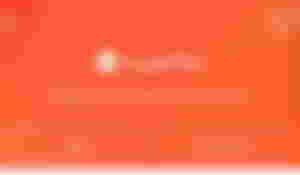 And because I still have some cash in my wallet, which is the last in my pocket, I decided to check out the Converse High Cut shoes that I add to cart before. I am not sure yet if the shop to where I order this is good but base on the reviews, it is good naman. But let see. Aigoo, I really hope di ako mag regret here, huehue. I just bet the last money I have on my pocket on that shoes huehue.
Anyhow, I want to talk about Friend chenes today. Actually, i planned to write about this even before but because I feel like I am not sure yet on what to say about it, I just set aside the thought. And now I finally have the guts to answer it. Yes, it is a set of question creat by none other than the @Coolmidwestguy . I have read a lot of article regarding this so now, it is finally my turn. LINK HERE!
A friend is "Someone" that I don't have. Kidding, lol. A Friend can be a human or animals that you can talk always, I mean depends on their availability, ehermmm. But seriously speaking, a Friend could be someone or a thing. I'm a friend with my earphones by the way, the number one companion I have who listen to my rant tru singing. It could be anyone, it is much closer to you and who's always there to be with you, physically to support you or even if apart, there still time to listen to you. Someone who's not busy when it comes to you. Something like that.
Friend or Best Friend, I only have my earphones. In my point of view, they are my friends. But a human best friend? What's that? Hahaha, I mean I don't have that. But I have a friend in virtual world. Lot's of them. I talk to them but I mostly keep all of my thoughts in my head and just rely to myself. I feel like i don't need a best friend in real world. Although I want to have one. But I am not making any effort to look for one. I mean, it is not something I should look right?
Nope, although having a similarity with them is also cool but even though there's none, that's just show how you accept the person, to what they are, the real them. Imagine getting closer to the total opposite of you but you can still vibe or something. Isn't that awesome. Though you may quarrel sometimes over petty things, but that is like you own way of bonding. I find it beautiful, for me.
Not really ended it, it just happened. No talking or what, it just happened that we both found different set of friends and our closeness was gone. No time to communicate anymore. Or even if there is, no one really take an effort to do it. It is like, our choice in the end. But we still talk, it is just that, the friendship and the closeness that we have before is now gone, zero, nil, nada.
Lost as in they die? Nope, she is doing good right now with her baby.
That is just really depends on the kind of friendship that they have. Gender doesnt matter I think. Well that is just base on my experience, I good with both. But in the end, the closeness is still gone. Haha, I am really not a good friend to be honest. The problem is with me.
I am really not sure. But they exist that's what I'm sure. Just base on what I see on my surroundings. They are like sister from different mother. It is just unfortunate of me that I haven't found mine. Or maybe I already find him or her but I let go? Not really sure.
--
Seriously, I am not sure anymore. I feel like a cold woman just base on my answer. Gone the jolly teens who has lot of friends before. What happened to me? I am not sure too ಥ‿ಥ. I think, I just age and I am contented now with myself? I mean, I am my own best friend, I comfort myself, I talk to myself, I fight with myself and I love myself more than anything else. I guess that's just it.
---
December 12, 2022
--