Awkwardness and Family Bonding
Yo' Ruffiiii desu (●´⌓`●)
Genki desu ka?
Charrrrrree, lol. This is what I get from watching too much Anime, lol.
By the way, we had visitors yesterday. It's my Brother with his kids and wife. They visit us here and had a little talk, I think they stay here for like 2 to 3 hours.
I am the kind of person who doesn't care who the visitors is. If I don't feel like talking with them yet then I won't go outside to greet them. Or even if I did greet them, I will just go back in my room and mind my own business.
This is what happened yesterday. It's like I didn't saw them for so long that I feel awkward facing them. I just want to ready myself first before I can face them. What I did yesterday is watch anime on my phone and when I though I can already face anyone, that's when I go outside my room and went to my Mama's house. They stayed there kasi and even Mommy F is in there.
My two niece bless in my hand while I gave them each kisses, I just caress my nephew's face coz it's so smooth and that's that. Even doing that is so awkward to me. I mean, why when I met with my last bf for the first time before, I gave him a kiss while to my relatives, I can't? Seriously ಥ‿ಥ.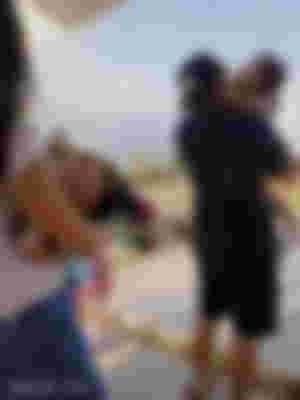 Here's my brother's little family. I can still remember the time when my brother is still staying here with us. I used to have a quarrel with him because of petty things. I can't remember the last time we had a quarrel but ang pinag awayan namin that time is the laptop. But in the end I had to say sorry to hum because he knows a lot of my secrets huehue. I'm afraid he will reveal it to the world, lol.
It's just a siblings fight but, it's fun remembering it all.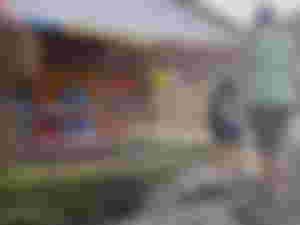 These pictures was taken yesterday when they decided to visit Plaza de Bansud, it's a Park here in our place. If you are my old follower, you probably know about it already. They stay there and let the kids play in the swings, slides and many more then brother also decided to bring them into Kiddie Playground. He pay for 150php for 2 kids including him, 50 each lang. And then for 30 minutes, they let the kids play. It's fun watching the kids.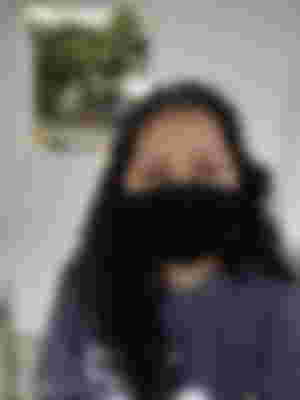 Me in my facemask, with the help of mt facemask, my confidence lever raise into 7% ╮(^▽^)╭ teheeeee!
So yeah, the whole duration that I'm with them I still feel awkward for some reason even with thr kids, lol. I am really not into kids, aigooi. I don't know how I should act in front of them. They are just kid but, aigooo (●´⌓`●).
---
December 28, 2022
--