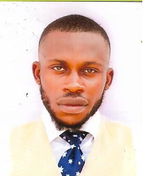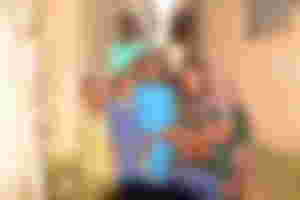 The entire life of an individual encompasses several trials; difficult situations which make people feel uncomfortable with life factor. Considering our world, we see that growing up in our society comes with various pictures, for the well to do kids, the picture is snapshot with scanty breast milk, British canned milk, Scotland wears, Ibadan packaged beverages etc. The average kids get pictures of average breast milk, Lagos milk, Ogun state processed cowbell; the poor kids grow up with reality of constant breast milk, as they suck out the living day out of their mum. The behavior of people differs as the environment where they grow affects their lifestyle a long way. Three factors to be considered which affect the lifestyle of human are gene, lifestyle and environment. Everyone need something special, no one wants to be regarded as a dullard. A girl needs recognition, a boy as well needs recognition, a man needs recognition, so does a woman needs recognition. It is paramount that we place ourselves in the shoes of others to understand life. In our world, everyone desires to be a super hero, but not everyone becomes one. Most times what we need, we do not get, what we get, we do not need. The bottom line is "What we need may not need us".
Growing up, I dislike teaching but climbing the ladder of success, there is an eye opener that everyone is a born teacher. A teacher is That Educator And Counselor Helping Everyone Rise- (Ndoma 2019). Right from the period of conception, a mother help the child rise, correct the child, teach the child how to be quiet, when to sleep, how to eat, what to eat, just but to mention a few. The father corrects the child, either permissive, authoritarian; he ensures there is home training at home. The environment contributes greatly in influencing a child behavior. Take for instance triplet born in a particular country and they were separated to three different countries two months after their birth. If the triplet are left to grow up in these three separate countries and they are allowed to spend twenty years in their separate countries before they are brought together, there will be notice of great differences in their phenotypical appearance, and behavior, which implies that environment contribute to the growing of a child. My family hails from Nigeria, my dad was a civil servant who retired from service in 2017. I was born in Akparabong, Ikom Local government area but was raised in Ajaokuta steel company. I commenced my primary school education at Asco Staff Primary School 2 and for me playing was something that kept the body and soul. The year 1995 was a tough year for my family, as I underwent operation on Osteomyelitis at Fuga hospital, Edo State. My left leg was now shorter than the right leg and I live with the stigma till date. The disability actually made me special in a lot of ways. In my primary school, I was actually one of the best stunt boys as we partook in various kinds of stunts ranging from back-lift, cartwheel and somersault. I recalled one naughty experience when I was in year 5 when a friend of mine asked me to help him write a love letter to be sent to a beautiful classmate of ours that he had a crush on. I took my pen and constructed the love piece for him. He delivered the letter to the damsel and the damsel delivered it to our class teacher, our class teacher in turn delivered it on the assembly ground. I was flogged ten strokes of cane while he was flogged five strokes of the cane. The whole scenario made me realize that I was actually the perpetrator as the letter was in my handwriting. I learnt a big lesson from that experience. The comm0n entrance examination form to Secondary school started selling and majority of my friends bought the form and moved to JSS 1. I completed my year six before taking the entrance examination as my dad insisted that completing the school year would make my foundation stronger. Junior secondary school admitted me in the year 2004 with academics and fun environment. The school compound was a large one containing a standard football field, basketball court, Tennis court, Volleyball court and a special discovered playground called sloppy. The sloppy was the best place to be for all Junior Secondary boys as we use planks and Iron collected from old lockers to carry out the fun-sport. The sloppy is an angle which was created by the inter-logged arranged around the court which came with height; we place planks and Iron rod at the peak and slope downwards joyfully. Almost all students participating in sloppy had their pants patched. At JSS 3, I had a crush on a Muslim girl and decided to approach her, we became friends and I spent time talking to her. That was my first time of having an official female friend apart from the environment friends that were in our neighborhood. The holiday for the junior secondary school was one of the longest holidays in our school days and it was the period to raise money. The hoe and cutlass became my regular tools as I had endurance to till the soil. Labor Job was issued to me and went with friends to the farmland to till the soil at times. The money made this period covered up for clothes, football and chops. The joy of making my own money was a big accomplishment. That holiday, another date which was a part-time date as the lady in question was interested in dating my friend but my friend was not interested in dating her. I was the initial middle man, and strategically made the date a part-time date as I spent most of the time with the lady. JDP estate located in Ajaokuta was the environment of growing up and several ethnic groups were in the vicinity. There was unity in diversity. My childhood friends were from Yoruba, Tiv, Ebira, Igbo. The activities in my growing environment features Morning Prayer, trekking to school, closure from school, afternoon food (bean), afternoon football (one touch), evening football (estate mini field), evening food, night movies and bed time. This routine went on for a long time. During the junior secondary examination, the routine for night switching of television, which my dad always kick against assisted in my study which was tagged Till Day Break (TDB). Senior secondary placed me in science class and only one among my childhood friends was able to be with me in science class. The friendship bond began to reduce as two among the four of us were in art and I and Teryima were in science. Academic consciousness was dawn on me and Further Mathematics was among the subjects registered. An ugly incidence played out one fateful day. The norm of the school was that prep is compulsory. Teachers do not teach during prep, students are to read on their own and update their notes during prep. For some of us, it was a boring idea. On that fateful day, I decided to skip prep but I was caught by the Vice principal on flying over the second gate. Other of my fellow defaulters ran away but I could not as my physique was a barrier. It was an embarrassing day for me and I regretted it. I was to be suspended but was given grace to mention names of all defaulters and fence flyers. The names of over twenty five students were in my list as I submitted to the Vice Principal Admin who announced the names on the assembly ground. We had females among us and they were regarded as the queens. It was hilarious to the student on the assembly ground but it was embarrassing to us standing in front. Strokes of cane lashed our back and buttocks and clearing of school compound were apportioned to us for a week. I wish I had stayed in my class that day and do my normal reading. My friends who convinced me to join them escaped and I did not write their names among the list, but they did assist me in clearing of the school.
The assembly show of the prep defaulters made the Vice Principal Academy to pick interest in me and she started follow up and invited me to a discipleship class in her office. It was now part of my time table to join discipleship class every week in her office. The son of the Vice Principal Academy was in my class and he attends the class as well. Bolu Alao, Idongesit were two major Christian friends who contributed in the stepping stone to my Christian journey. I started attending Fellowship of Christian Students (FCS) every Friday immediately after school. Some of my friends attended Deeper Life Student Organization (DLSO) which was outside the school. The West African Examination was fast approaching and mathematics was easy for me unlike other students who were scared of mathematics. I nurtured fear of backsliding during the examination due to the fact that students will expect me to answer questions for them during the examination and refusal is not something I can oblige. Bolu was use to covering of his work right from time and everyone knew him for that and he was good in mathematics but for me, covering my work and not helping friends in the examination made me worried. The day came and my fears overpower me and the examination saw the likes of me helping others. The result of the West African Examination was out and the result was excellent. The National Examination was released as well and the result was excellent.