Minecraft and Bitcoin Cash Adoption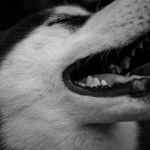 Minecraft is a sandbox adventure game that was released in 2009 and shortly after it began to take the world by storm. Eventually Minecraft reached the status of best-selling video game, a title which it has held since. 2009 also marks the release year of Bitcoin, similarly starting it's journey into mainstream attention. Eventually these two future successes collided making what could have been, and still could be, a great medium for driving crypto adoption.
BitVegas was a Minecraft gambling server that took place in a 6 story casino. Players could gamble Bitcoins (BTC) across multiple different games, such as Bacon Racing (horse racing but with pigs), Roulette, a Drinking Game, and many more. BitVegas also happened to be one of the most generous faucets of it's time, with 0.002 BTC per hour being given to visitors -- gambler or not.
While a Bitcoin based casino at the time was not a new idea, building one that was vastly more social and utilized the already thriving Minecraft community was not only a new idea, but a genius one.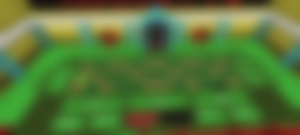 I can say first hand having played on BitVegas shortly before it was defunct that the social experience of an 3d interactive casino still sticks vividly in my mind. It was a great time for both me and friends, even when we were doing nothing more than watching other people gamble with mixed results. BitVegas met an early demise due to an exploit in a widely used Minecraft server software called CraftBukkit. This exploit allowed for anyone to login to BitVegas as anyone else, leading the majority of user wallets being drained, with a resulting loss of 7 BTC about $1000 USD (US Dollar) at the time, and around $56,350 in USD today.
BitQuest took a very different approach to what Bitcoin was being used for in a Minecraft server. For the most part BitQuest functioned similarly to your average server providing the users with the ability to buy and sell items, kill monsters to earn rewards, and claim land. The main difference being it had an BTC driven economy. Slaying monsters could earn you some BTC, then that BTC could be used to purchase in game items, land, etc. To buy a 16x16 plot of land you needed to spend some BTC, but only about 1 cents worth. Buying items could be done through the in game market, or through other BitQuest players.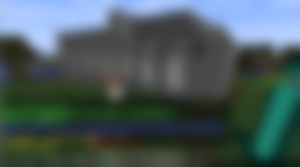 I only played BitQuest for a short time, this had nothing to do with BitQuest rather my own dwindling interesting in playing Minecraft. Still for that short time I got to play I felt much the same enjoyment as I had found myself getting from BitVegas. Being able to earn a digital currency in one economy that could be used to further that economy or spent elsewhere is quite the thrill. Not only that, it was a social environment shared by similarly interested peoples, and many newbies who just happened to stumble upon BitQuest -- or BitVegas.
Note: BitQuest seems to be defunct at the time of writing this, but the plugin used to make the server function is open-source.
If BitVegas and BitQuest were to exist today they would no doubt still garner attention, especially if kept fresh with new content. A key difference would be the Block-Chain technology in use, likely it would be Bitcoin Cash (BCH) or something with similar speed, and low fees. Maybe Enjin Coin would be used to tokenize in game items allowing them to be sold and shared across Minecraft servers, or even other platforms.
Games are a great way to help adoption by showing the power and purpose of programmable money. What better video game to help do it than Minecraft, since after all, it is one of the most popular games in the world.