Seven Months Dream!!! My Experience With The Post Office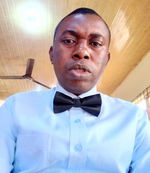 I have looked for jobs everywhere but to no avail. At first, I decided to go into other forms of jobs to at least get my hands busy but to no avail. 
Six months ago, I was the head of operations of one of the new generation banks. It was a lofty position and under me, the bank recorded a lot of improvements, transactions and profits made were said to be the first of their kind in our branch. Thanks to my team, we walked assiduously to break the old record and set a new one. 
 Though, I enjoyed a lot of benefits as the head of operations. The accommodation was paid for in full. I had an official car and a fat salary to accompany it. 
Things started to nosedive when the surge in the cost of diesel started. We started to incur more running costs. It was like we have not been in business before. You know as a bank, we had to run electricity through the power plant. Thanks to our failed government that has failed to perfect the power sector. Before long, the bank executive changed the opening and closing times because of this. 
From the headquarters, it was decided that the staff strength be cut to run a smooth operation while applying the normal routines of time of resumption and closure and to run the power generator as long as the banking period is not over. 
Hence, from the headquarters, I was relieved of my position as the head of operations and many other heads were laid off too. All the benefits were taken away and I had to begin life all over again.
With the little I have saved up, I set up a business for my wife. She was selling rice and vegetable oil both wholesale and retail while I went to look for a job elsewhere. 
I got a home low-income contract in some microfinance bank as an external auditor but that did not last long. While all phthisis happening, my wards had to change their school because we could no longer afford to pay the fees of the school they were attending at Magodo. 
The manager of the bank where I was laid off had been good. He kept me abreast of the latest jobs in town. One of h was that of a well-known pharmaceutical company in the heart of Lagos. 
The interview but I scaled through by the grace of God. After several kinds of tests, five of us made the excellent list and were invited for an oral interview a week later. 
After that session of oral discussion, I thought I did well. Thanks to my experience at my former place of work. I kept expecting that I would be called up for the job but nothing came out of it. 
One day, seven months after that interview, I returned home from where I had gone to consult for a farm somewhere in Ibadan. I was so tired and decided to get home, shower and fall on my lovely bed while my wife and the children would still at the shop. 
As I stepped to the door, there was a letter hanging on the knob of the door. At first, I looked at it with my two eyes wide opened and touched it after I had confirmed that it was from the post office.
I rushed to open it and saw that it was an appointment letter for the job as the manager of the pharmaceutical company. I looked at the date and saw that it had been sent about seven months ago. 
why the heck did it take long to get to me?
I was so pissed that the initial sleep I was going to have vanished. I wore a tee shirt and off to the post office I went. Luckily, I met with the postmaster and asked why the letter took so long to get to me. 
What I expected was an excuse, that is exactly what I got. 
The woman who was in charge of sorting letters in error put my letter in her drawer and had since been on maternity leave. Only recently that they found the letter that it was sent o. 
I was so dumbfounded because I was like between the de up and the de-up blue sea. I thought of what to do but nothing seemed to come to my head. 
Dear readers, put yourself in my position, what would you have done?