The Bottom Is In For Bitcoin Cash - Time For Recovery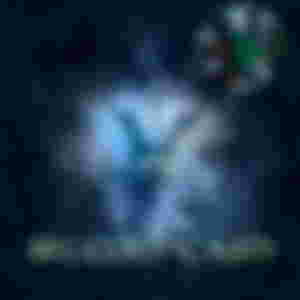 As VC and FTX-backed tokens dropped by 20-50% in the previous weeks, Bitcoin Cash recovered and reclaimed the $110-$120 level.
New developments and adoption news with St. Kitts & Nevis and Sint Maarten examining legal tender options inspire investors' confidence.
Bitcoin Cash presents hope in a bleak environment with an overall sentiment in cryptocurrencies at its lowest level for years.
It appears that Bitcoin Cash can emerge again into the top 20, and perhaps follow Litecoin and reach a position between 10-15th in the coming months.
Technical analysis follows for Bitcoin Cash, in combination with the recent example of Litecoin, with odds suggesting Bitcoin Cash will soon follow.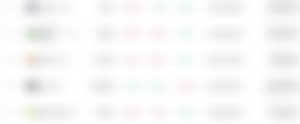 Bitcoin Cash, empowered by the 2022 conference in St. Kitts, filled the fanbase with excitement regarding developments and adoption prospects.
Moreover, Bitcoin Cash escaped the negative trend in BTC terms and recovered a few positions in its market cap.
We noticed dips immediately getting covered every time the price dropped below $100, since June. This resistance zone signifies a strong buy for long-term investors, suggesting low-risk opportunities.
The recovery rally could bring Bitcoin Cash close to the top 10, as we also observed with Litecoin.

Ethereum clones lose positions, and we should expect all of them (Cardano, Polkadot, Solana, Avalanche) to drop further as interest shifts towards working permissionless cryptocurrencies.
Still, Bitcoin Cash has to recover in USD terms. It makes little sense to watch Dogecoin and Litecoin escaping the bearish trend, but Bitcoin Cash not following.
BCH even went close to its all-time low, touching $87 at the beginning of November, although it had no relation with FTX or connected to FTX funds.
Perhaps this is the best time for a decisive and coordinated action by whales to bring Bitcoin Cash again at higher grounds and challenge competition in value terms.
Bitcoin Cash is already far ahead of Litecoin or Dogecoin regarding network robustness, scalability, adoption, and developments.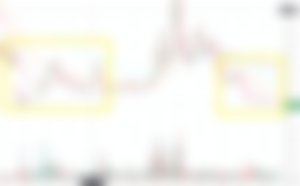 Even in terms of timing, the market seems closer to the bottom, if not already there. Bitcoin Cash (BCH) can reward investors with a price above the EMA 20W (red line) and test the EMA 50 weekly line.

$130-$140 should break the EMA 20 (weekly) and present bullish sentiment for traders to push toward the EMA 50W line above $200.
In 2019, when Bitcoin Cash was in a similar position, this reaction preluded the bull run of 2021, with BCH touching $1700 (May 2021).
BCH consolidates for many months with a sideways movement and strong support at $100. A breakout to the upside is likely, and a price of $200 should not surprise anyone.
Litecoin did the same. It broke above its EMA 20-Weekly with a move from $50 to $80.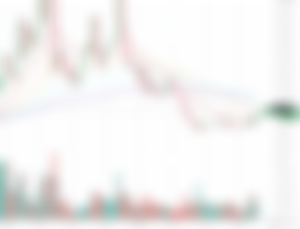 It is time for Bitcoin Cash to recover with a convincing breakout.



Bitcoin Cash bounces back and reclaims positions in indexes lost since 2021. BCH gained an advantage against BTC, although it can perform better in USD price terms. It requires a convincing push to the upside to solidify confidence.
BCH found strong support at $100, where it consolidates for months, and looking ready to start trending in a breakout upside direction.
Bitcoin Cash has to reclaim lost ground in indexes.
Still, there are four-five stablecoins in these lists, a couple of wrapped or staked BTC and ETH (WBTC, Lido Staked ETH that indexes shouldn't list), exchange tokens, and various VC-backed Ethereum clones which don't seem to have a bright future.
Meanwhile, Bitcoin Cash will have a glorious 2023 with robust developments and adoption.
With the Cash Tokens (May 2023) upgrade, Bitcoin Cash achieves competitiveness in all fields, heralding new horizons for blockchain technology.
Adoption is booming, with governments (St. Kitts & Nevis, Sint Maarten) examining mining and the option of adopting Bitcoin Cash as a legal tender.
The charts and the price will follow.

Lead Image on Pixabay
Content published in this article is used for entertainment and educational purposes and falls within the guidelines of fair use. No copyright infringement intended. If you are, or represent, the copyright owner of images used in this article, and have an issue with the use of said material, please notify me.

No Financial advice. Do your own research and analysis.
● read.cash ● noise.cash ● noise.app ● Medium ● Hive ● Steemit  ●Vocal 
● Minds ● Publish0x ● Twitter 
Also, visit my second Medium profile: Ex Cathedra and delve into the unknown!

Don't forget to Subscribe and Like if you enjoyed this article!