The Rise Of CBDCs: Welcome To... Fiat Money 2.0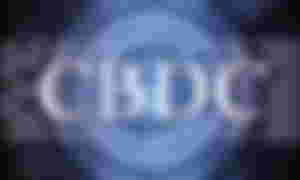 With the Genesis Block in 2009 we heralded the digital age of finance. A decentralized and permissionless currency was unheard of back then.
Every payment processor, debit or credit card, gift card, and internet payment option such as Paypal were all controlled by a central authority connected to a bank.
Anyone excluded by the banking system had to rely on fiat paper cash, but beyond that, there was no alternative.
Wikileaks adopted Bitcoin donations in 2010 when Visa/Mastercard and Paypal froze all accounts connected to the website, cutting off funding.
Wikileaks discovered a permissionless payments network and kicked the hornet's nest for Satoshi's creation.
While initially Bitcoin was taking over the world at an exponential pace, the narrative was shirting from the original purpose.
Bitcoin didn't scale to achieve global adoption, part of the community censored the scaling debate and stagnated Bitcoin's chances for mass adoption.
"Bitcoin Accepted Here" banners in shops that kept multiplying until 2015, were all removed as adoption focus diverted from utility to speculation.
Thus, Central Banks had all the time to develop their version of a digital currency, the so-called CBDCs, planning to dominate in modern digital payments without competition.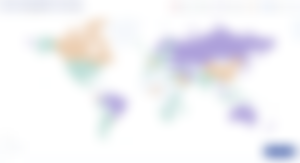 (Picture from cbdctracker)
We currently experience the pre-launch phase of CBDCs.
As we perceive the various Central Banks announcements, CBDCs they will replace all of the current forms of fiat cash.
Paper cash and metallic coins will seize to exist. Bank cards and e-commerce will integrate CBDCs with the Central Bank in control.
While some CBDCs are already in test phase and limited circulation, the one that preceded this race was the Chinese CBDC or digital yuan (or digital renminbi) in terms of influence and volumes.
China eliminated competition in May 2021 following a blanket ban on cryptocurrency mining with a pretext of environmental concerns. China also banned the use of cryptocurrencies in the country.
The ban applied at the same time the Chinese CBDCs had finished the initial tests at a few locations and moved into wider testing.
The Chinese CBDC was considered a threat by the US and EU Central Banks that announced speeding up their processes for a CBDC.
With CBDCs financial agencies will have direct access to all accounts and can enforce policies, freeze accounts, and censor transactions.
It might seem ideal to combat illicit financial activity, but was any similar policy only used for the advantage of our societies?
CBDCs include features such as:
Absolute control of bank accounts and real-time tracking of transactions (censorability)

Control of money in circulation

Mandatory use by merchants and consumers

Instant Enforcement of taxation reforms

No Privacy, Instant KYC For All Transactions
Abilities fiat money didn't have before and can lead to plenty of unpleasant scenarios.
Financial Exclusion of Dissidents

Control Of Information

Rise of Authoritarianism

Implications In The Broader Balance Of Global Powers

Swings in capital outflow from weaker CBDCs into powerful ones

Limited safeguards against external cyber attacks
The alternative is decentralized cryptocurrencies, ruled by the people for the people.
Even in countries that banned the use of alternatives to fiat, crypto presents hope.
Voluntary P2P Electronic Cash transactions in black markets will prevail over the rise of enforced custodial options.
Black markets always presented a 10-20% share of economic activity in advanced economies and reach up to 60% in many parts of the world.
The effect of strict supervision and control, together with the current or planned unbearable taxation levels in most economies, will increase black markets further.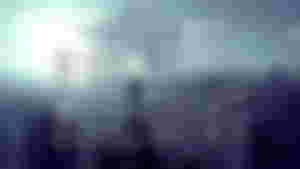 (Picture by KELLEPICS on Pixabay)
Bitcoin was the beginning. Still, we cannot rely on sidechains with multiple flaws. The alternative to CBDCs will not be the BTC version of Bitcoin.
We are fortunate today more decentralized options exist, offering permissionless, borderless transactions with networks scaling to serve global adoption.
As WikiLeaks adopted Bitcoin in 2010, Bitcoin also became a target.
The legacy establishment tamed and diminished the Bitcoin BTC revolutionary features and mobilized an enormous misinformation campaign against other cryptocurrencies offering immense utility in the payments sector.
However, an economic rebellion is rising again, as limitations and supervision of transactions with CBDCs will meet significant opposition from the productive part of our economies.
Alternatives to CBDCs are networks providing permissionless transactions with high speed and low fees, scaling up to reach global adoption.

Cover Image : by TheDigitalArtist on Pixabay
Content published in this article is used for entertainment and educational purposes and falls within the guidelines of fair use. No copyright infringement intended. If you are, or represent, the copyright owner of images used in this article, and have an issue with the use of said material, please notify me.
Originally published at Medium
---
Platforms:
● read.cash ● noise.cash ● noise.app ● Medium ● Hive ● Steemit  ●Vocal 
● Minds ● Publish0x ● Twitter 
Also, visit my second Medium profile: Ex Cathedra and delve into the unknown!
Don't forget to Subscribe and Like if you enjoyed this article!