1 year ago
(Last updated:

11 months ago

)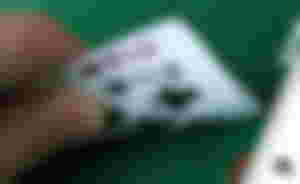 I don't write articles to please anyone. I also don't write articles to promote something I don't believe in. And I won't ever write in favor of an idea that is wrong, just to please those that believe in it.
I will write against it and back my arguments with Facts.
I write about topics mostly concerning the crypto verse and all come from deep research. I don't envision what might have happened and while I always read all opinions it is often infuriating having to deal with arguments that surpass logic.
However, I never downvote opinions, you are always entitled to one, but through the years of my experience in the crypto world, I have encountered way too much naivety and bad reasoning.
I've also seen the same being done in politics in the USA and it is becoming a habit of many Americans to debate about everything, even when they know they are contradict scientific knowledge and evidence.
I've made money from crypto and I started as a trader. I trade, and I have my feelings set aside when I do, at least I'm trying to. I have already a decent net value in my investments, but also I have to deal with family members' issues that always kept me behind from achieving better results.
Having to spend time and money, as well as having your emotional world crashed at times because close relatives have to be taken care of frequently is damaging.
Meanwhile, there are always threats around us that at the same time have to be considered and this gets even more difficult since you have to calculate the outcome of the worst possibility.
Anyway, when I write about something I know that I have thoroughly researched the topic. I don't just write what somebody said in different words. In all my posts I give my personal opinion and like it or not, this is how I will keep writing. I'm not a reporter.
I am not going to write any topic to promote what someone else thinks is happening and I'm not going to condone ideas or opinions I have found to be wrong.
Some people have critical thinking and clear judgment, others don't. Those that don't are also often getting scammed easily, or become puppets, blindly following invalid arguments.
It is sad to watch people in crypto becoming so easily manipulated. Some are hopeless and I can't do anything about it.
I can't disagree with a comment in a post I made after 6 hours of writing it. I don't have more time or mood to keep answering when everything is already there in my article.
I strive to create a topic with facts and may spend 6-8 hours writing it, yet a comment will always appear that will try to invalidate everything you wrote by posting a logical fallacy as fact.
I've written before about the show "Ancient Aliens". Some guys are probably fans and thinking it's all put in a great way. This show is infuriating me with the way it proceeds with a logical fallacy as fact to create an episode full of misinformation.
This is what some people are doing. They are taking a word, stretching it, and creating an imaginative event that has 0.00001% odds to be real and present it as the truth.
What these guys are saying is to erase 99,99% of facts and proceed only with one out of a thousand odds.

I've written before that in the past I was a poker player. I profited a lot from playing "Texas Holdem" for years and it became my top source of income. I was even traveling out of the city and staying in hotels at weekends.
Live poker games start with 1/2 stakes (euro). I was playing 2/5 though as it was way easier for me. 1/2 was a grind and required many more hours.
The typical buy-in for one game was $500.
There are intelligent poker players and there are degenerate gamblers. Also, some recreational players visit the casino to gamble some money and have a good time without overthinking it.
I wasn't targetting the addicted degenerates because these were hopeless people that were playing their last euros. They'd go broke and ask for loans and then lose everything again. In fact, most of them were very kind people but were trapped in a very bad mindset and couldn't avoid losing everything.
Those that were paying the good players were the recreational players. Not even the regs as they were getting aware of your game after a while and crashing them, in the beginning, was fun, but they always adapt and reduce the expected value.
There is a very thin line between being a successful poker player and a bad gambler. When I was about to cross that line I quit. I had a serious thought process that made me quit as variance in poker, is a bitch, and I was getting very close to cross the thin line.

For years I was a semi-professional poker player. The money I made was double what I was earning from my job for all this time. I don't write about that often as I don't feel like discussing poker anymore. I changed my mind lately as I found too many similarities with crypto though.
I also don't discuss this because of the way poker players are treated which is usually with suspicion and distrust. But at this point I have nothing to prove, those that know me they already made their mind about me.
The casino always pays in cash. There is a bank booth inside many casinos and you can deposit there, but I didn't want to have any bank knowing that I was gambling. The reason was that I was also working at a bank and I could get in trouble just by visiting a casino. There is a clause in the contract that forbidden this.
I was visiting the local casino usually alone and I had to drive about 40 minutes to reach it. The trip to the casino was the most boring part. Sometimes I was directly visiting the casino after work was over. Unless you have a poker player friend, you can't ask anyone to come with you and wait for hours until you finish. They will be bored and will hate you for that.
Holdem needs a lot of time and patience. Sometimes I was staying until the next morning and playing for 10-12 hours, maybe even more.
Going alone meant I had nobody backing me. I never had any incident, and it seems there wasn't going to be a problem but at times I felt that some didn't like me winning too much at all. However, I was always prepared for anything.
I was going home with money that was not fitting in my wallet since I was paid in cash. Back at home, I was trying to find new places to hide all that money, since the times were difficult and banks were asking lots of questions. All in 50-euro bills, tied with rubber bands in stacks of 100.
Basically in 2010-2011 banks were dying in Europe and all over the world and were kept alive with taxpayers' money. Working in a bank I couldn't trust them a lot and didn't know Bitcoin existed. I learned about Bitcoin way later in 2013 and after the financial crisis affected me.
Anyone that played poker at a decent level understands what I am talking about. I wasn't there to play a game, I never do, I always try to beat the game. In any case, I did beat the 2/5 local games. How I did that?
Before playing live, I had more than a million hands played online at Pokerstars and FTP at a slightly winning level between 2010-2011.

I read about poker strategy for countless hours, spent days at the 2+2 forum, and watched hundreds of educating videos.

I learned to count pot/implied odds, odds of a hand winning pre-flop heads-up, putting an opponent in a range, bet-sizing. These are the basics, then proceeded with advanced strategies which were mostly not required when playing live.
Online poker was very difficult to beat and make a good profit. The first day I visited the local casino, I had another terrible run online, losing about 20 SNGs $2.20 in PokerStars, all lost with preflop all-in with AA, KK, AK, and QQ. I wanted to document this and send it to PokerStars as it was extreme variance and made me consider that I was getting ripped there. I was angry (tilted) and thought to myself, this wasn't possible, "I'm going to the casino right now and play live". At least I'd get to see the face of the other player when he sucks out like that.
8 hours later I was back home with 1,000 euros profit.
Poker (Texas Holdem) is about these things:
Calculating the odds (pot odds, implied odds)

Betting correctly

Stake size

Dealing with variance

Not gambling too often
The last part is the dangerous one. Too many poker players made fortunes from their skill, but later lost it all because they stopped following bankroll rules. A coinflip is 50-50, and 50% odds is not worth it either.
However, all the above features of poker are about the odds.
And frankly, calculating these odds is simple. An experienced poker player instantly calculates and executes the plan.
You put your opponents in a range and play accordingly with each one. There are easy games where you can win a lot just by playing ABC poker. And there are tough tables that should be avoided. The tough tables can be full of pros and the only reason entering these tables it to meet people and have a good time with them. Maybe a pro might be interested in you and you can have conversations later and probably a good business opportunity outside of poker.
It is not just about the daily profit, and while you can't trust anybody you also have to be social. You are going to spend half of your day with these guys anyway. This part I've learned after a few weeks.
I noticed the pros and the regs how they behaved. No matter the stress and the excitement they were always kind. Even at times when a hand goes bad and feel frustrated about losing a big pot, these guys taught me a great lesson.
The game is about entertainment and success, the first part is to bury your negative emotions no matter win or lose. You might get angry but this should only be visible very rarely. You always congratulate the opponent.
Poker is quite similar to trading when it comes to an emotional level.
Emotions can cost a lot especially when a poker player enters Tilt mode.

I remember my last games in 2015. I visited 10 times the local casinos during that year and probably made about $200 per session, and by summer I won a small tournament. But the games were tougher and the last games I've played were very difficult. Most skilled players had already found that the games live were easy and were now filling the tables. And the recreational players were thinning in numbers. The odds were not good anymore since I had to compete with equal or better players than me.
Also, suspicions about dealers and fixed decks were already damaging my strategy and made me often play incorrectly. I stopped visiting one of the casinos' I was playing at, and two or three years later I read in the news about a dealer getting arrested for fixing decks and collaborating with local regs to cheat in . It was obvious to me, but I couldn't do anything, I would probably get beaten up and thrown out of the casino if I accused someone without evidence or backing from other players.
In 2015 the financial crisis had already devastated my country. About 700,000 people had left the country by then since the start of the 2008 financial crisis. I was also looking for a way out but again it was the family issues that I had to support and keep dealing with that kept me behind. Mostly it was businessmen and highly skilled professionals that left for the USA and Germany. Experienced doctors, financial managers, architects, and most skilled professionals were in demand.
The poker player field was also in decline, casinos were often on strike and the poker tables had changed. Teams of 3-6 people were showing up at one table and colluding with each other. They were communicating in code and after two days it was easy to spot them and avoid being on their tables.
Before I quitted I was visiting the casino and there were days I wasn't sitting at a table, just for this reason. The tables had thinned and sometimes even running with just 3-4 people. And when these people are the colluding team, you know you will be eaten alive if you decide to go against them.
Another important thing in poker is to remember the history of a player.
Online apps are doing that. Databases that store the games played and offer important stats as VPIP that offer an important edge to the player that holds this information. I won't expand into poker strategy in this one, as I am also very rusty in my poker abilities.

I was always happy to see my all-in-hand getting called by a 2-outer. On the flop, this means you are ahead 90% of the time. This is what we are waiting and playing for, for many hours every day. It is the payment time.
You win 9/10 and lose 1/10. These are good odds and while you would expect rational behavior from human beings, no, there is none. 90% are suckers and will call your all in. You just have to avoid confronting the rest 10% at the tables.
There are also times when pushing with 100% odds as there are no outs left for your opponent. And there are times when you play more conservatively and have to fold if implied odds are -EV. There are different strategies and shifting gears is equally important as there are times you have to make that bluff too, even when you are sure you are getting called. Bluffing also needs a certain procedure to be convincing and is a requirement that will maximize profit. It is part of the game that often you have to proceed with and by not bluffing you will probably end being a losing player in the long run.
Poker is about odds and also life is the same. You always have to consider the odds of succeeding in something, the odds of something being real or false, and the odds of everything. When you hold a 72 you fold pre-flop, unless you want to troll your opponent by getting lucky. You don't try to rationalize why you played this hand and debate with more experienced players why you kept calling and betting.
Life is just math. Physics is math, everything is math and odds. Humans can calculate the odds or go by emotion.
When researching a topic you also study the odds.
When the odds of your opinion being correct are 5%, what do you do? Do you go all-in?
Oh, yes you are. You can't imagine how many of you are doing exactly that.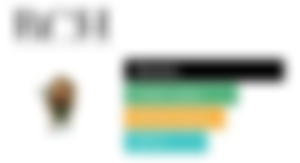 Writing on the following platforms:
● ReadCash ● NoiseCash  ● Medium ● Hive ● Steemit   ●Vocal ● Minds
Also active on social media:
Lead Image from OddsShark
1 year ago
(Last updated:

11 months ago

)