How To Buy Bitcoin Cash ($BCH) On Kraken Exchange
6 days ago
(Last updated:

5 days ago

)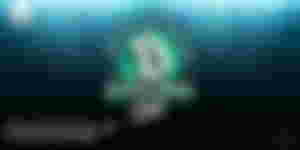 Kraken is a top cryptocurrency exchange and one of the earliest exchanges still active (founded in 2011).
We explain how to buy Bitcoin Cash in 2023 using the US-regulated Kraken Exchange, one of the older and more secure exchanges with a long compliance record.
The purpose is to support the P2P non-custodial use of cryptocurrency. Investing (and trading) contains risk and requires extensive research and time to formulate a solid strategy.
Investors don't control their crypto when holding them at an exchange. We have witnessed exchanges getting hacked or mismanaged, with the customers losing their funds. Keeping cryptocurrency at a centralized exchange includes the risk of losing it.
Within these parameters, I have found Kraken to be the most reliable exchange, responsible towards its users, and present it as an example for anyone looking into ways to purchase cryptocurrency.
Following, we explain how to buy Bitcoin Cash and withdraw to an address in our control.
Jesse Powell (Kraken's founder) is one of the OGs who recognizes and promotes the non-custodian use of cryptocurrencies.
Jesse often explains the issues that emerge and supports P2P adoption. Perhaps the profile of crypto-people we should be promoting instead of laser-eyed and price speculation-driven maximalists.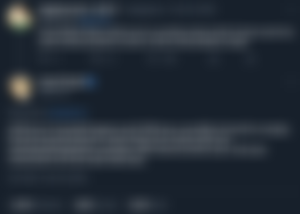 It's not easy to inspire confidence and build trust as a service that supports the transition to a system that removes trust from the equation.

Yet, there's no safety within custodian websites. Jesse Powell has always explained this and promoted the non-custodial use of cryptocurrencies, while he rejects the concept of custodian wallets.
Kraken is one of the oldest exchanges in the cryptocurrency field, offering a platform that supported Bitcoin since its early days.
KYC at Kraken exchange is mandatory (since 2018), as Kraken is obliged to follow US regulations. After setting up an account, users of Kraken will be asked to provide an ID.
Kraken supports regions contained in this link.
We move on by explaining the steps a beginner needs to take to buy cryptocurrency (Bitcoin Cash) at Kraken.

After setting up our Kraken account, we reach the landing page with several options available. New users are advised to study the account security page.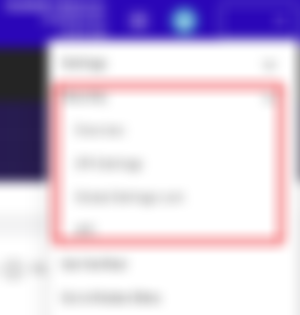 Enabling 2FA and various other settings Kraken offers will create additional levels of security (i.e. Kraken's "Global Settings Lock").
We move on to fund our account with fiat currency. For this example, we use the euro, although Kraken accepts a wide range of fiat currencies. More about funding options and fiat currencies Kraken accepts in this link.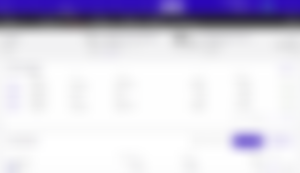 On the funding page, we get the option to deposit and withdraw. To fund our account, we press the "Deposit" option.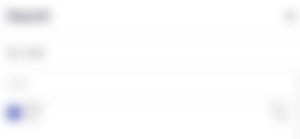 A pop-up box appears where we type the choice of a fiat currency select it and proceed to the next page.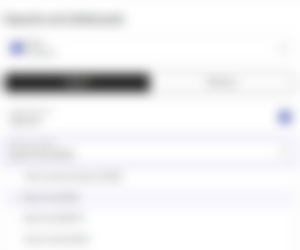 The funding options differ depending on our region. For euro, Kraken offers these options available currently.
SEPA is the wire transfer for the eurozone. A SEPA transfer will usually take one day to complete, although Kraken also requires between 1-3 days to process the payment. Kraken's support is 24/7 and instant, so anyone having questions regarding their deposit will find aid immediately.

Once Kraken processes the deposit, the amount becomes visible in our account.
In our example, we used SEPA, with our bank charging us 1€ for fees. However, each bank has different fees, so investors should consult their financial institution regarding these details.
Also, notice that some banks (not that many in the EU) may not perform the transaction and don't accept deposits/withdrawals from cryptocurrency exchanges.
After funding our account, the next step is to buy cryptocurrency. Kraken offers a wide variety of coins and tokens. We bought Bitcoin Cash.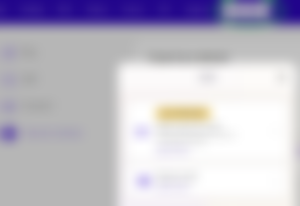 We left this option last for several reasons, but the main one is that Kraken sets strict limitations when using debit/credit cards.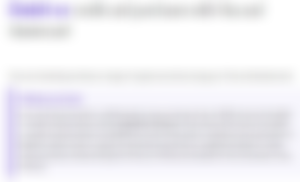 A 72-hour locked period is enforced after the first bank card purchase on Kraken. This restriction is reasonable as bank cards' security is debatable with all the lists of billions of card numbers, CVV, and private information sold on the dark pages of the web.

The easiest way is by following the "Buy Crypto" tab at the top of the website.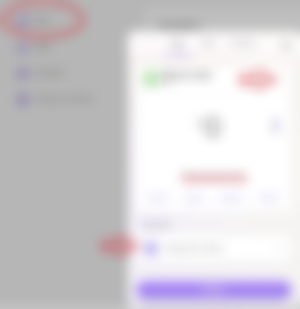 The payment options here will also give us the bank card method which we analyzed above.
If our account has a balance, it will be visible on this page, where we can easily buy cryptocurrencies with the fiat we deposited.


We launch Kraken Pro, which opens a separate tab in our browser.
Here Kraken users can observe the orders and set a price manually or use the market price and instantly buy from sell orders.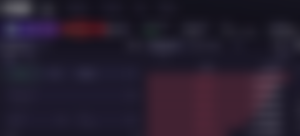 For someone inexperienced, the trading page might take some time to familiarize themselves.
On the page in the image above, we set our order to "market" if we are buying a low amount. However, we don't advise using the market option for investors or institutions planning a large purchase. Such investors should use the order book and place various orders at different levels or use OTC desks.
We select how much Bitcoin Cash we want to buy and proceed with our order.

The process is easy. A new user should be ready to use Kraken within an hour of researching the platform.
Setting our order on "market" will fill it immediately.
So, Congratulations, you just bought your first Bitcoin Cash!
However, the purpose is to control our funds and not trust a third party. Thus, we need to move our newly bought Bitcoin Cash to an address in our control.
Cryptocurrency addresses contain a public key and a private key. The public key is the one we provide to services or other people so we can receive cryptocurrency.
The private keys permit us to access our cryptocurrencies and transfer them to another person or address.
We are in control of your funds when we control the private keys. Most wallets offer a seed phrase to access our address instead of private keys.
Either way, the recommended option is using non-custodial wallets and saving your private keys/seed phrases (writing them down on paper and storing it at a secure location only we can access). Securing the private keys includes more steps as our crypto increases its value and becomes a significant part of our wealth.
If we google for Bitcoin Cash wallets, we will get several custodial recommendations, which we should avoid. Here is a list of the top non-custodial Bitcoin Cash wallets (some supporting various cryptocurrencies).
-Mobile wallets:
-Desktop wallet
-Hardware wallets
-Browser wallets
Make sure when visiting a website that it is the official one. Similarly to banking scams, we often meet cloned websites set up to steal credentials. Cryptocurrency users will also receive fake emails with malicious links.
Satoshi managed the unthinkable with Bitcoin, eliminating the need for trust.
Withdrawing our cryptocurrency from an exchange is the move from trusted to trustless finance. 
The role of centralized exchanges is to facilitate the transition.
Our next step is to withdraw our Bitcoin Cash from Kraken and move them to an address we control.

The withdrawal page of Kraken asks for a Bitcoin Cash public address. Depending on security levels at Kraken, a user will have to add the withdrawal address and verify the withdrawal with an email procedure.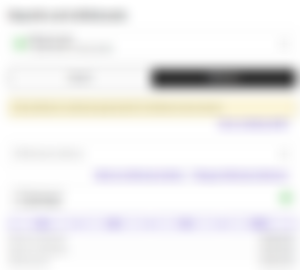 In the recent transactions tab, Kraken gives us an overview of our deposits and withdrawals:

So, there it is, Bitcoin Cash going home to our address. We control the keys. No third party can access, freeze, or block us.
Once Kraken executes the transfer, our Bitcoin Cash will immediately become available in our wallet. Bitcoin Cash with 0-conf technology is instant, and Kraken only takes a minute to process our request.
On the deposit side, though, Kraken asks for 15 confirmations, so it usually takes more than 2 hours to transfer Bitcoin Cash from our wallets on Kraken. Each exchange sets different confirmation times for different chains.
For Kraken, this link contains the confirmation times required for all blockchains the exchange supports.

Bitcoin Cash promotes self-ownership, cuts out intermediaries, and supports commerce in a free market by removing the barriers the legacy financial establishment sets.
To support the positive disruptive abilities of cryptocurrency, one has to use it and promote its use. As an investment, it doesn't mean anything unless cryptocurrency reaches a meaningful adoption in commerce and payments.
Thus, consider supporting the P2P use of cryptocurrencies and find out which works best, in the approach Satoshi pursued and thousands of "internet nerds" envisioned since the early days.
The purpose of Bitcoin is to serve commerce without the need for trusted third parties. This is what Satoshi solved. We support Bitcoin Cash because it interprets the whitepaper accurately, upgraded Bitcoin in 2017, and promotes commerce with low fees and instant transactions without sacrificing its permissionless essence.
Thus, we promote a permissionless system of payments with low fees and fast transactions to boost global commerce and a network that develops towards facilitating decentralized P2P economic activity.
KYC (since 2018) is mandatory at Kraken, however, there are ways to purchase Bitcoin Cash without the risk of passing keys.
Nonetheless, if anyone interest has found no other way, for convenience reasons they could apply this "trust" but share just the bear minimum.
As always, I have to explain the dangers of centralized exchanges and how they should be treated as a centralized gateway to a decentralized ecosystem, no matter the coin we select to purchase with fiat money.
This article is not a full review of Kraken exchange, but the mere basics for a newcomer in crypto to purchase Bitcoin Cash and withdraw to an address with total control of the funds (control of the private keys).

For more info on Bitcoin Cash visit:
---
No affiliate/referral links used
Images published in this article are used for research and educational purposes and falls the guidelines of fair use. No copyright infringement intended. If you are, or represent, the copyright owner of images used in this article, and have an issue with the use of said material, please notify me.
● read.cash ● noise.cash ● noise.app ● Medium ● Medium ● Hive ● Steemit ●Vocal  
● Minds ● Publish0x ● Twitter ● CashRain ● Me.dm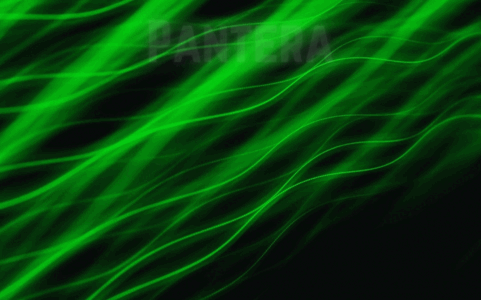 Don't forget to Subscribe and Like if you enjoyed this article!

6 days ago
(Last updated:

5 days ago

)