Do It Like BlockNG! - LAW Token & LawPunks NFT Success on smartBCH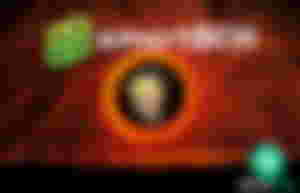 SmartBCH serves as a unique and cost-effective environment for developers to build any application they envision with the use of EVM compatible smart contracts.
Far too many incredible ideas fail when implemented in Ethereum because of high fees and network congestion.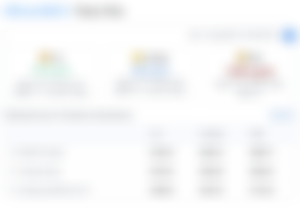 SmartBCH fixes the Ethereum issue with high fees by improving throughput and constantly offering low fees for any interaction.
There is a key element though, apps and projects are missing, not just in smartBCH, but in every smart contracts network.
Making everything easy and affordable from launch is of utmost importance.
It is crucial having most of the features ready and offer a product with full functionality. It is all about offering an outstanding user experience.
BlockNG achieved this with a smooth website and a friendly user interface, accessible and comfortable to apprehend. Users only had to connect Metamask wallet and mint a few NFTs at a cheap price, and with just two clicks enjoy vast profit potential.


BlockNG started by offering minting of the Law Punk NFTs at a low price (0.01BCH) incentivizing the collectors to mint tens or even hundreds of LawPunks.
It was the first NFT collection in smartBCH, yet it could have easily failed under a different model. It succeeded (so far) since it gave a chance to everyone to join.
The Punk NFTs success is based on these two key elements:
After about three weeks all 10,000 Punks had been minted and trading already started at higher prices. Price immediately tripled in just a few days and today the floor price for the most common Punk NFTs is 0.7BCH.

The lowest ROI for anyone that minted a Punk is today 6900%. Collectors that bought at 0.01BCH can sell at a bottom price of 0.69BCH today, at an x69 times profit!
And this is just for the most common NFTs, those that don't contain rare features.
The price depends on various attributes and an additional statistic (hash rate) that allows staking and farming of LAW tokens.
Trading volume in total is more than $4 million.
List NFTs again without too much to wonder. Search for NFTs with desired properties in just seconds.

This impressive result was not unexpected.
For early investors, the LAW token was a rare opportunity that produced an exceptional profit.
Law tokens comes with a fixed supply of 21 million and the use case of this token is applied within the BlockNG website.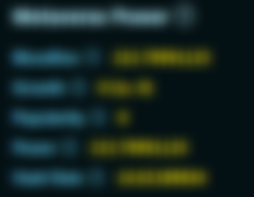 LAW is used to level up the NFTs and increase hashrate that helps increase rewards when staking NFTs. These rewards are also in the form of LAW tokens.

LawPunks is the model every NFT should take notice of and strive to exceed in all its features.
The token (LAW) perhaps was not required in the beginning, yet, the BlockNG team already had a plan and successfully turned it into a native DeFi token, together with a reward token for staking NFTs.
LAW started trading at smartBCH DEXs for $0.05, went down to $0.02, and now is trading above $1. (50x)
The telegram bot, was also an additional important feature since it gave collectors the real perception of NFT volumes.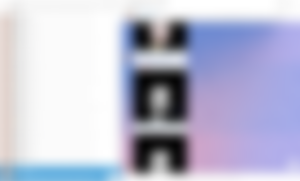 BlockNG is determined to keep supporting and developing the platform.
LAW Entropy and LAW USD are the latest additions to the project offering more opportunities to increase the DeFi capabilities of the platform. 
What started as an NFT collection has now evolved into a full DeFi experience.
More information on new developments is available on the BlockNG official Medium account and these links: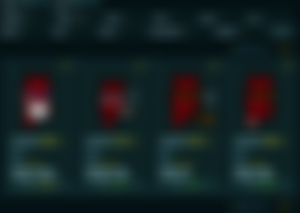 Law Punks is one of the gems within smartBCH.
However, this doesn't mean it is the only approach or something better can't appear. There can be adaptations of other popular NFT collections (i.e. Bored Apes), but they can only succeed if they properly offer everything correctly and not just have an approach to profit quickly with extreme valuations right from the beginning.
SmartBCH at this stage of infancy should have such examples as BlockNG to offer. So far it is the only one that succeeded for the aforementioned reasons (ease of use, low mint price).
The userbase of smartBCH keeps expanding and any project having a professional approach that offers similar or better features from Law Punks can achieve a lot.
What is certainly needed is a marketplace offering options for collectors to easily search for features, find and understand price and potential. BlockNG
Currently, there is nobody that entered Law Punk NFTs or LAW token and hasn't profited. It is not the same for a few other NFT collections, though.
The success of LAW and Punks is based on a user-oriented approach. It is an NFT collection above anything else, but one that evolved today, offering staking NFTs and providing DeFi options.
Punk related links:

Images:
---
---
DISCLAIMER: All material published in this content, is used for entertainment and educational purposes and falls within the guidelines of fair use. No copyright infringement intended. If you are, or represent, the copyright owner of material used in this article, and have an issue with the use of said material, please send an email. No financial advice intended.

Don't forget to Subscribe and Like if you enjoyed this article!