There is a growing positive sentiment towards investment in cryptocurrencies around the world, although there is also excessive ignorance on the core features of cryptocurrencies. The crypto evangelists are mostly BTC fund managers that care only about the exchange value and how to push adoption to institutions, possibly without understanding the fundamental characteristics of cryptocurrencies.
Sadly, we observe a purposed absence of discussion of the permissionless features of cryptocurrencies and this contributes to the stagnation of real adoption.
Instead, we watch on our screens folks like Michael Saylor pushing an "investing" agenda that will eventually surrender all crypto to the whims of regulators.
An overwhelming majority of newcomers don't quite understand that the money in your bank doesn't belong to you, and never understood the concept of financial freedom. The same newcomers still haven't figured out the importance of holding your private keys, using non-custodial wallets, and the dangers of KYC.
I remember when I joined in 2017, some decent people were trying to educate the newcomers. Right now it is just speculators and traders talking about investing, ROI, trading and price, and nothing on the tech itself. Too many of these useless Pomps have brought crypto to the point of becoming PayPal 2.0.
With this article I would love to discuss these subjects, as besides the millions of newcomers in Crypto this year, there is also a high percentage of investors and speculators that entered the previous bull-run but still understand very little about the importance of decentralization or censorship resistance features of cryptocurrencies.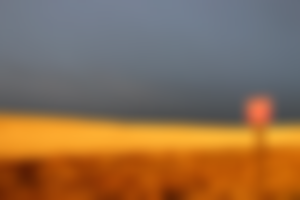 Image from Unsplash
Everyone that enters the world of crypto does that for investment purposes. The rise of DeFi has not proceeded with the inclusion of any other asset class but cryptocurrencies, so it is still detached from the real economy.
We discuss often the term financial freedom or financial independence, but let me ask you, what do these words mean to you?
Have you ever considered that we are not talking about investments, ROI, APR, or any kind of profit by investing in crypto as assets?
Because this is a common misunderstanding. Financial freedom does not mean that you will get filthy rich by investing in crypto. It doesn't mean that you will have the freedom to quit your job and retire on a tropical island.
This is sadly how the fund managers understand freedom. By having more fiat. And from what I've seen, this is how way too many people in this field understand this concept.
Financial freedom is the freedom cryptocurrencies give to everyone around the world to transfer funds with no one in between. There are no rejection codes in the blockchain world. 
This is not the centralized banking kleptocratic system. We are talking about absolute freedom to do whatever you want with your money, without the need of asking for permission.
Nobody controls your crypto but you. The crypto we own is not in our wallets. They are inside the blockchain and the wallet only provides access to move them. Nowadays, we have more and more custodial wallets as options and even more completely centralized investment options that offer cryptocurrencies, but do not allow access to move the coins. These coins are not yours.
Did you buy Dogecoin at Robinhood or Revolut? Not your Dogecoin.
Did you buy Bitcoin through PayPal or Square? Not your Bitcoin.
The private key gives you access to your crypto wealth. Not your Robinhood password. Anything you bought and still hold inside a custodial exchange wallet is not yours. It only becomes yours when you transfer it out, in a non-custodial wallet where you own the private keys.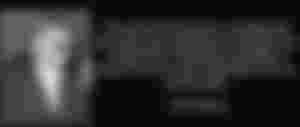 Image from Quotemaster
Governments are now pushing legislation to adopt KYC compliant and custodial features and ban any other services that give access to your funds.
The rapid expansion of Bitcoin led to the hijacking of the brand name by Blockstream, the stalling of scaling developments, and instead, the development of layer-2 solutions. As we see today with Strike and the El Salvador example, Bitcoin, as it stands in the BTC version, will soon have nothing to do with the original vision of the whitepaper.
Not P2P but Layer-2.

No control of private keys but centralized second-layer networks.

Centralization in LN hubs

KYC/AML compliance, anonymity is not an option

The middle-man is not removed

Strike and other similar LN wallets do not differ from PayPal

Censorship instead of Censorship resistance,

Authorization of transactions by centralized power in control
Crypto does not serve the government's purpose of tax collection and mass surveillance, unless transactions are administered by centralized financial hubs. Musk understands PayPal and would love to transform crypto into a PayPal 2.0.
Your data is required to be linked to a name no matter if this is already happening with the bank transfers to exchanges. Because of the complexity of the blockchain and the various obfuscating mechanisms, governments will require a vast cost of running blockchain analytics and they don't like that.
Instead, with the help of some "entrepreneurs" like Dorsey and Musk, the governments already have an easier solution, enforcing custodial wallets and services that will lower the cost of surveillance and increase their power and control.

In a previous flipstarter (I don't remember which one it was) someone donated using the alias Andreas Antonopoulos with the quote: "If I wasn't a total sell-out, I'd be with the side of Bitcoin Cash".
Completely agree with this statement.
Andreas is a person who helped me understand a lot while a beginner in Bitcoin. I followed him until it was obvious he was taking the side that was against everything he was advocating for previously.
I wonder how he feels about Bitcoin becoming BTC, and then transforming to LN-BTC. One time, he specifically stated that both scaling on-chain and side-chains will be a requirement. Yet, on-chain scaling is not a consideration by the Bitcoin Core (Blockstream) devs, and moving all scaling into a second layer while the first one is crippled will create conditions for financial hubs to take control with authorization (and rejection) mechanisms under strict governmental regulations and authority.
Since the institutions demand BTC to become more regulated, the BTC bagholders will agree to anything.

Backpage
---
Images
---
Follow me:
● ReadCash ● NoiseCash  ● Medium ● Hive ● Steemit   ●Vocal ● Minds
---
JOIN Bitworkerss!