Bitcoin Cash is Bitcoin.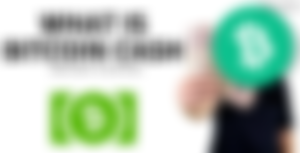 BTC, is only about the privileges of the early whales and maximalism is the easy way out. Most investors perform no research but instead follow the mainstream invalid arguments, and are often introduced to Bitcoin containing "Store of Value" characteristics that protect the wealth of investors.
The aggressive approach of BTC maximalists against competitive and technologically superior blockchains is a red flag, however, the issue is not always about the price and why the market, temporarily decided.
Bitcoin Cash is currently unmatched on what it has accomplished in terms of technological progress. It is already a robust blockchain network, one that will be met with vast adoption in the new digital economy.
Bitcoin Cash is today an antidote to inflation.
One may ask, why not BTC or Ethereum? This because inflation is a money problem. Inflation affects the Means of Exchange. The money we use daily to transact. And most people don't store millions at the bank, but just funds for emergency reasons. A big part of the world's population doesn't even save anything or have a bank account.
BTC has lost the money feature a long time ago, and Ethereum was never a currency used as Means of Exchange.
Even gold, a reliable and traditional store of value asset, still has various use cases. Without the use of gold in the jewelry industry, its price wouldn't be sustainable at such levels. Gold is used in various industries, but BTC only acts as a speculative asset under a promotional thin veil of offering "store of value" features to investors.

Inflation is currently destroying our wealth, diminishing wages and any fiat income streams. Cryptocurrencies on the other hand sustain and improve their value as adoption keeps rising. Those cryptocurrencies that manage to increase and sustain their userbase on-chain, are the future of this industry.
Are all cryptocurrencies a store of value, though? Not at all.
Bitcoin used to be money years ago. There was a trend with merchants, coffee shops, various businesses adopting Bitcoin, and a vast enthusiasm in expanding the network effect.
But it all started collapsing in 2013-2014, right after Adam Back announced himself in bitcointalk. By the following year, an AXA/Mastercard-funded, for-profit private company named Blockstream, will take control of Bitcoin development and effectively hijack Bitcoin, censoring all discussions on the scaling arguments.
Bitcoin in the current BTC version is not a form of money. The Bitcoin that moved with scaling by removing RBF, and increasing the blocksize is Bitcoin Cash - BCH.
The store-of-value characteristic is what BTC maximalists want it to represent ever since. However, in the history of assets, SoV was never a primary feature.
There is always a higher purpose.
Above all comes utility, and BTC has absolutely none since Blockstream arranged the halt of scaling progress. Bitcoin Cash offers utility with high speed of transactions and significantly low fees.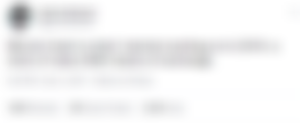 Some cryptocurrencies contain supply inflation, but this is just code, and code changes. In BTC, there was a discussion in the past about the possibility of increasing what is currently fixed supply of 21 million coins. If BTC miners can't find profit after one or two more halvings, maybe such changes will be discussed.
Not sure if this will ever happen, but can't be definite about anything. Ethereum has inflating supply, but it also introduced a burning mechanism recently.
Bitcoin Cash has a 21 million fixed supply, however, demand is what matters most, and the community strives to expand its adoption as a currency first. Scarcity by design is not the only feature to name an asset "store of value". Bitcoin started as a digital currency, thus the logical assumption is the main properties would be about its functionality as digital cash.
The real digital gold, the currency that sustains wealth and contains characteristics of cash, is Bitcoin Cash. We just call it Bitcoin, since this is the P2P electronic cash revolution, not BTC.

Bitcoin Cash protects our wealth and provides a great way out of inflation that is currently troubling the world.
Inflation is also what BTC counts and one of its main narratives, but as we already know, BTC fees are out of reach for the vast majority of the world's population.
Nobody can afford to pay $50 just for transaction fees. And this is where BTC fees reach at times of network congestion.
BTC does not scale, and nobody uses LN, a complex layer-2 with centralization tendencies. BTC can't be used for commerce or any other financial activity, but only on a limited scale.
Everyone involved realizes this after a while. Although, the current BTC investors are just focused on price targets, waiting to sell, and don't actually care or believe in this technology.
Bitcoin Cash is Bitcoin. It is the Bitcoin that scaled, the one that expands in merchant adoption and e-commerce.
Bitcoin Cash is the Bitcoin that doesn't require sidechains to process higher speed. The purpose of sidechains is not to help a crippled network survive but to provide new opportunities. This is the case with SmartBCH. It works on top of the most robust decentralized blockchain and increases its potential with the expansion in the smart-contracts field.
Bitcoin Cash is fast and cheap to use as we would expect from the money of the future.
In the long run, it will be CBDCs or P2P decentralized networks. The middle ground that LN follows is just the same old banking networks and regulated financial institutions.
Bitcoin Cash is a SoV (Store of Value) and a MoE (Means of Exchange), it is Bitcoin, since it is used in commerce and expanding to achieve the vision of the whitepaper. Currently Bitcoin Cash is a gem in the cryptocurrency world.

Images:
Lead Image Source: Common Sense.
---
DISCLAIMER: All material published in this content, is used for entertainment and educational purposes and falls within the guidelines of fair use. No copyright infringement intended. If you are, or represent, the copyright owner of materials used in this article, and have an issue with the use of said material, please send an email.
---
Notes:
(Dec, 02) I submited this article to "2021 Myth Hunter Contest" after finding it was suitable for a certain option.
SLP: simpleledger:qp77an8yy98kgarhgmhurvmcrxslth0v9qgft6ypqk

SmartBCH: 0x2c09bc07354bad5b5c04b3661148d50a5fc087bc
---
Follow me: ● ReadCash ● NoiseCash  ● Medium ● Hive ● Steemit  ●Vocal ● Minds ● Twitter ● LinkedIn ● email ● tipb.ch

Don't forget to Subscribe and Like if you enjoyed this article!