Hello Everyone! I'll be sharing to you my first college travel experience.
So before I start, I'll tell you my life before I entered college.
I was raised as an obedient daughter where I can't disobey my parents. They are kinda strict so it is expected that I don't have the freedom to travel anywhere even it's with my trusted friends. It was during my highschool days.
So as time passed by, finally I was able to enter college far away from my hometown. I can say that I finally experienced the freedom I've been longing.
My First College Travel
It was the time where I headed back towards my University to enroll for the second semester when my friends @ladyhanabi , @Yayaya13 and I has decided to accept the offer of one of our friends to travel towards Quitinday Green Hills Formation Reserve.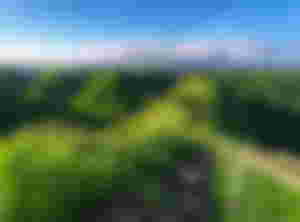 After traveling towards my university,we stayed to our friend's house. We used motorcycles in traveling towards the said destination since the road was kinda rough.
It took us several minutes to finally reach our destination.
The scenery was so beautiful as we can see the perfectly cone-shaped Mt. Mayon from our place we're standing.
Quitinday Green Hills is a magnificent geological formation of mini-peaks located in Barangay Quitinday, Camalig, Albay, Philippines. This set of rolling hills is considered as one of the hidden natural wonder of Albay. The undulating terrain of Quitinday bear a resemblance to the famous Chocolate Hills attraction of Bohol but, in contrast, appears as verdant green hills because of lush vegetation. From the breezy hilltops one can vividly see the silhouette of majestic Mayon Volcano.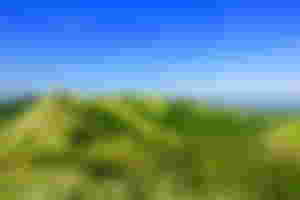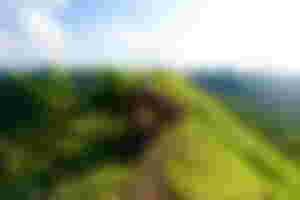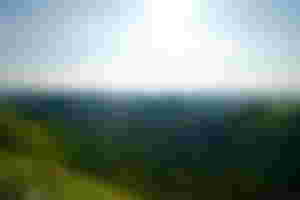 We took a lot of photos from above and spent hours observing its beauty. We are truly mesmerized for we can see it in a bird's eyeview.
This is a photo of me with @ladyhanabi and @Yayaya13 . Thank you so much my travel buddies.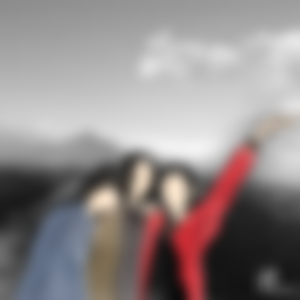 So that would be all for my first college travel experience.
Hope you all like it!💕