When Dad called from the office, he said.
- Mom, can I cook a little tengra fish soup today? Wanting to eat too.
I was very upset. The quarrel with Limon has been going on since morning. The mood is not right. On top of that again this weird mess of cooking. My mother has died and survived. He left me 24 hours a day to take care of my father. Anyway, despite my reluctance, I went to the kitchen to cook tengra fish soup. As soon as I started cooking, I was constantly trying to get Limon on the phone. Nah, Limon isn't picking up the phone. The boy is behaving very strangely nowadays. He makes mistakes in words, doubts unnecessarily, and starts abusing awkwardly as soon as he drinks lime juice. Today is the fear of breakup again. But this is impossible. Budd has fallen in love with Limon K. I can't think of surviving without him. Thinking about all this, I somehow finished cooking. I hurried out of the kitchen and called Limon's friend Sajjad Vaiyar. Sajjad Bhaiya said,
- Look, Mannat, Limon is very angry now. You didn't fix him last night by disturbing him with so many calls.
- But brother, he was waiting. I do not have the right to know so much and who was talking so many nights?
- It's up to you. Still, I'm telling Limon to receive your call. I don't know if you will listen. But now do nothing beyond his opinion. Listen to what he says.
- All right.
When he called Limon after a while, he received,
- Listen Mannat, I just received your call from Sajjad. I'm giving you one last chance.
- Why are you talking like this, Limon?

- Will you listen to me?

- Tell me.

- You will go with me to Sajjad's flat tomorrow.

- Why there?

- Our relationship has been going on for so long. But to this day I have not found you my own. Can't I have a wish?
- But Limon ...
- No, but that's what I'm saying. One more thing, he will bring 3 thousand rupees when he comes.
- I gave you 1500 rupees last week!
- Why are you asking so many questions? I think you want a final breakup.
- No, no, I'll bring it.
Limon cut the line tightly. So far I have found a little peace. But the tension remained, where can I get 3000 rupees!
In the evening, my father returned from the office exhausted. Then he started shouting,
- Mannat, where did you go, mother? See what I have brought for you.
- What happened, Dad? Why are you shouting so much?
- Chairman Sir has fed everyone today, so the boy got a chance at BUET. I brought the food for you. You like Chinese food very much.
- Let's see where.
I sat down to eat without giving my father another chance to speak. I didn't even have a cup of tea for my father.
After worshiping my stomach, I am very relaxed and I am wondering what color sari I will wear tomorrow, how I will present myself in front of Limon. Suddenly it occurred to me that if I asked my father for 3000 rupees. Does any of my wishes keep Dad unfulfilled! Meanwhile, the father called again,
- Mom, give me some rice.
This is an opportunity. Money can be talked to father at the dinner table.
Growing rice in front of my father, I went back to the room. I am wondering, I will ask for money on any pretext.
Hearing the sound of my father's cough, I went to give water with annoyance. Then I said,
- Why are you eating like this? Eat slowly.
Dad replied in a slightly shy manner,
- I didn't eat anything at noon. So got very hungry. And the curry in the curry tastes a little too much but it has been very good to eat.
When I heard that my father had not eaten anything at noon, I stopped. That means Dad brought food for me without eating himself! But Divya spent from noon to night starving. And the fact that my father can't eat at all, it wasn't in my head in a hurry. It was as if the time came inside me. Dad swallowed a little and finished eating. I understood that my father was having trouble eating but did not say anything out loud.
After a while I went to my father and said,
- I need 3,000 rupees tomorrow, Dad.
Dad's face went silent in an instant. I realized that my father did not have any extra money. There must be or what! Today is the 25th of the month.
But my father told me not to understand,
- All right, take it in the morning.
Dad didn't ask any more questions. This dad has been holding me in his arms since my mother died. He did not lack any care. I always got what I wanted. Most of the time my dad goes out of his way to meet my needs. Have I been able to do anything for my father in return? So far I have not been able to get up to SSC and HSC except two GPA.5. But now he does not want to waste time thinking about all this.
As I was tidying up the dining table, I heard Dad talking to me on the phone.
- Cancel my serial. There is work pressure in the office tomorrow. Moreover, it is not necessary to see a doctor now.
I clearly understood that my father's chest pain must have increased again. But he didn't let me understand, and I probably didn't want to either. It was not difficult to understand that the father had kept Rs 3,000 for treatment. Dad did a very small job. Throughout the month, the tension in the family continues. In this meager income, my father often suffocated to meet my needs.
Before I went to bed at night, I texted Limon, "I'll be at the park first at 11am."
Before my father left for the office in the morning, he handed me 3,000 rupees. At exactly 11 o'clock in the morning I reached the park wearing a green sari. Limon arrived before me. As I approached Limon, Limon frowned,
- Can't find another color? You know, green, I can't stand it.
I just smiled a little. Except for a moment, Limon said again,
- All right, let's go now. And you brought the money?
I suddenly slapped Limon on the cheek. Limon was stunned. He looked at me with one hand on his cheek. I said in a normal way,
- I will give back all the money you have taken from me so far. Or I'll take off your pants shirt and take you down the street. I have a recording of all your inaudible insults and bad proposals. Do you understand what will happen to you if you go to the police with these?
- Mannat, what are you talking about? Cool down please
- Don't touch me at all. But I will gather people. Return the money.
Eventually Limon handed over his credit card to me and was forced to flee with dignity.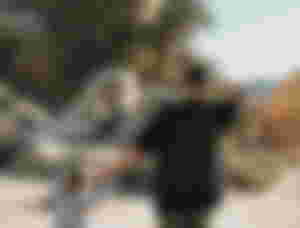 I went straight to my father's office. Green is my father's favorite color. Dad was very surprised to see me, at the same time happy. Taking leave from there, I hugged my father and went to the hospital first. But I couldn't get my father checked up because the doctor didn't come today. I got out of the hospital and went to the shopping mall. I bought two new shirts and a pair of pants for my father. With three old shirts and two pants, Dad has been running for four years. When buying shirt and pants, Dad kept saying,
- I have it all. You're just wasting money. Buy something for yourself with this money. I haven't been able to buy you a dress since last Eid. I go to varsity every day, I need a new dress.
In response, I asked my father,
- You go to the office every day, don't you understand?
With a soft smile, the father replied,
- Dad doesn't care so much, do you understand?
I couldn't find any more language to speak.
I also bought a pair of shoes for my father at a low price. Now that the shoe is there, it has stitches in place. It has been taken to the shoemaker at least five times.
I had some savings. I decided to give it as a gift on Limon's birthday. With this money I fed Chinese to my father in a restaurant, he sat in the restaurant and my father fed me. Dad was jerking like a child. I have never seen a father so happy. Dad might never have thought I could ever give my whole day to Dad. Maybe he didn't expect that much from me. But he has dedicated his whole life in my name. After dinner, father and daughter ate ice cream while returning home by rickshaw. Today was my "Father-Luxury" day.
By love we always knock on the wrong door. Going to meet the lack of love, he ran after the mirage and died. I get involved in lies before the right time. But if we could truly realize the love of our parents, we would not have so much love. The taste of true love is hidden in the mother's lap and in the father's loving rule. Why do we forget about the abandonment of parents? In order to give us a luxurious life, they feel free to avoid many needs. They do not have so much regret or regret. But we are reluctant to give them enough time!
Sir, @MarcDeMesel   @Omar    @Telesfor   @TheRandomRewarder      if you give me the inspiration, I will get the inspiration to write better.