Pictures bring back old memories
Friday, 31 March 2022.
Time flies, three months out of 2022 in just a blink of an eye. It's better to begin now than to regret later for not starting earlier.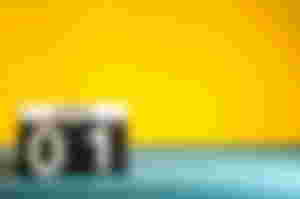 Without a delay let's start from here;
I am someone who has always been used to waking up early in the morning. I do wake up by 05:00 am every day because it has become a daily routine for me since my early day in secondary. My mom will not hesitate to wake me and my sibling up early at five to help her with some chores before going to school which has now become a lifestyle for me and my sibling.
But Unfortunately, I woke up late today by 07:30 due to the stress I went through last night before going to bed, which also delay me from going on my daily workout this morning. Instead of doing nothing I just made myself available to tidy up the house since no one was at home.
I started with watching the dishes before cleaning the house and mopping the floor and then progressed to watching the dirty clothes in the house, which takes me more than two (2) hours to finish. After that, I took a shower before eating my breakfast at 11 o'clock lol😀 that sounds funny, eating breakfast after eleven don't be shocked that how most African families eat their breakfasts mostly, especially some Nigerian parents. I made some delicious for myself (Bread, egg, and tea) since no one is around. Still, there is no electricity after I finished eating, so decided to move to the balcony to take some fresh but was too sunny. The sun was reflecting on the balcony causing heat then I move back inside to have some rest.
I was on the bed resting, counting the ceiling, looking at the ceiling fan hoping that the NEPA (electricity provider) will bring the light 😀lol but all hope was in vain, not even flashing 🤣. I couldn't sleep so I keep staring at the ceiling, I was trying to adjust my body to change position before I locate the album of our family pictures. So I decided to have a look at it to keep myself busy before going to my football training in the afternoon coz I was not able to make it in the morning due to the stress I went through yesterday waking up late.
I started going through my mom's pictures and later to my dad and siblings' pictures laughing and smiling 🤣🤣 before finding my primary and secondary school old pictures. In one of the primary school pictures, I was with my school bag, holding a basket where I do keep my food and water bottle. In the second picture, I was crying with my mouth open🤣 while my mum was petting me lol🤣. I can't just stop laughing after seeing this... Do you know what the funniest part I was asking myself if truly I was the one in the picture haha?😂 I arrange it and put it back in the album, and then go for the one with the secondary school pictures.
I started with the one I snapped during my first year in secondary school, I was still a novice then, a good student. I was putting on a big uniform with a big tie..... Don't laugh 😅 and then proceed to look before seeing a particular one in which I was lifting a trophy won by the school team. I was like wow, I am a championoooooonnnnn haha,🤣😂 don't mind the writing of my champion. it was just like madness coz nobody was with me, I was just speaking to myself alone in the room🤣.
During my days in senior secondary school, I have a lot of achievements for my school and also won an individual award. I won different trophies and medals. I was famous in the school, everyone loves me both teachers, students, and the principal. I was given the sports private badge and also the captain of the school team controlling all sports activities in the school. I also won different awards for the school in all sports activities like 100 meters relay, high jump, long jump, and many more which I could not remember.
I know you all are expecting me to share some of the pictures. Am sorry for that, my phone wasn't good enough for a clear picture
That's how I spent half of my day looking at pictures which made my day awesome before going back to training in the afternoon.
Lastly; It is good to keep pictures because they help to bring back old memories either good or bad. We can't travel to the past likewise, we don't know what the future hold. It is better to keep them safe for our children, grandchildren, and great-grandchildren to have a little bit of an idea of their lookalike, and what their prototypes looked like. We can also keep pictures and look at them once in a while to change our mode anytime we feel down.
A happy new month once again, let's begin the first day of the new month with a positive mindset, so everything we do will also become positive.

Thanks for reading..............thanks for your time, if you like what you read don't hesitate to like, subscribe and comment...💚✅