Every Champions Has A Beginning
I always wondered how the top stars were able to become the best version of themselves.
How People, like Cristiano Ronaldo, Micheal Jordan, Serena Williams managed to accomplish great positions with amazing things in life (Fame, Money, cars, houses, and more).
I used to think that this set of people become world champions because they were lucky enough to be gifted by God ( Born with something special) or maybe they were born with a silver spoon which has made it easier for them to achieve their goals in life. But lately, I get to understand that all these people we see as celebrities and as champions are not just what they become today in one day, week, month, or year. They all have a significant beginning.
You see every champion you see today or every successful man you come across also begins from somewhere. They have also gone through life difficulties/challenges which later mode them into what they become today. Cristiano was from a poor family, cleaning the street with his sister before he become the world's highest goal scorer in the history of men's football with Fame and unending wealth. Gabriel Jesus was also a street painter before he become a Manchester City striker and many other great stars. These people also begin from somewhere before becoming champions. But if you see anyone who becomes successful without striving and battling in life then someone has sacrificed and fought for them in the past which has made it easier for them to become the best version of themselves.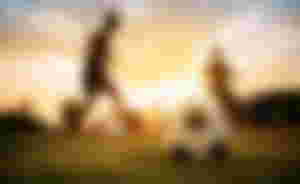 What I'm trying to pass through is that no matter who you are, the situation you are in right now or the level you want to achieve, perhaps you're dreaming of attending a greater height in life, greater than your vision, even greater than the greatest in life, you will still have to start from the scratch coz every accomplishment in life begins with the decision to try.
To becomes a champion in life requires a lot of sacrifices and hard work. But most people fail to endure the pain and hardship attached to it which made them become a loser.
When we see a champion with what he deserves (Cars, mansions, and more ) most people will say "Wow" without knowing the true story behind the scene where the work is done.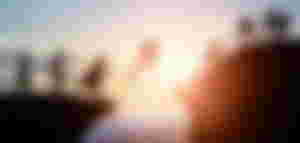 For every champion in life, there's will always be a story for him to voice to the world about how he overcomes all odds and risks to become a leader and world changer
Conclusion
Just as they say, success is like according a stair, you can't take three steps at a time, else you are going to strip and fall, so to avoid meeting yourself on the ground as a loser, you need to focus and take one step at a time to move yourself to the top as a champion.
You will surely make it if you are ready to endure the pain and learn from the right people following their footsteps as your role model. Also, take things easy, don't rush life, don't be lazy wait for God's time, and pray surely your current situation will be an added story to your life history when you make it and become a champion.
You and I are champions, only just to activate the beast in us to discover our full potential.......Let's do this together💚

Thanks for reading............ If you love what you read don't hesitate to like and subscribe.
Stay blessed and remain blessed💚
Lead image from unsplash.com