A fire outbreak I witnessed in Lagos Island (apongbon)
Today's article should have been my first writing on this platform, but I manage to replace it with a welcome article about the goal of @readcash to all writers and also with a little introduction just for me to gain confidence and win more followers/readers and also to con net with top writers. You can check if you like through the link below.
https://read.cash/@Olarewaju/a-good-way-to-start-read-cash-b472f6c7
Without wasting much time let's focus on today's article.
I have been out of training since late last year, due to a knee injury. It might look surprising to you, asking yourself if truly I am a footballer. Yes, I'm don't be surprised but not professional yet still working on myself, my weaknesses for me to be the best version of myself in my chosen career. Maybe next time I will write about that, let's continue.
I was so lucky to recover after a long time knee injury since late last year. The team doctor had advised me not to go into any game throughout this week after recovering from a 4 months injury, she also said I should use this week to regain my strength by engaging in a slight workout. So I planned to on jogging every morning from Surulere to Lagos island, which is about 13km which I have been trying to meet up for the past three days.
I wake up as usual on Wednesday morning for my daily workout and I begin my jogging from Surulere by quarter to seven. After some minutes of jogging, let's say 2km to reach Lagos island then I saw a burning fire down the bridge which everyone was trying to run for their life. Car, buses, motorcycles were all taking a u-turn to avoid losing their life and property. I decided to move closer to the burning scene to ask what cause the burning fire, but everyone was too busy to give me an answer. Looking down from the bridge I saw men risking their lives to help in quenching before the burning fire gets out of control. Whereas some hoodlums were only pretending to stop the fire, just for them to go away with people's goods, money, and properties. Unfortunately, I wasn't with my phone to take a picture or video of the burning scene . Many shops under the bridges mostly the ones built with plank were destroyed and burnt to ashes with goods worth billions. But fortunately no loss of life and injury.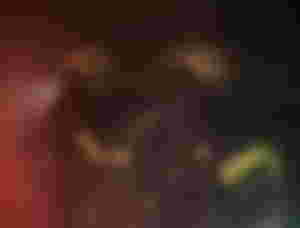 An hour later the Lagos fire team arrive to put out the raging fire but it was late already. The bridge was badly affected and was later blocked to ensure the safety of all road users. The bridge is one of the most important bridges in Lagos island for commercial activities and all. Nigerians mostly the Lagosian will know well how important this bridge is to all traders.
The fire was later quenched by the Lagos state fire service and the road was closed to save people's lives and properties.
Later in the evening a friend of mine whose mother's shop was burnt also put to my notice the cause of the incident. That's it is due to low shortage of electricity in the country which makes a particular guy which is yet to be known to burn a candle for him not to sleep in the dark. Unfortunately, the candle falls on a chemical which leads to the fire outbreak melting the building wires which increases the burning and later leads to a loss in goods worth billions.
For those living outside Nigeria reading theses, I don't know if you're experiencing the same thing in your county but I want you to know Nigerians for the pasts week have been living with a severe shortage of electricity. The situation was generalized all over the state, there was no light everywhere. The Nepa (electricity provider) only brought the light ones in two days which only last an hour, not even up to an hour in my area. This is part of the reason that leads to the crisis of fire outbreaks, resulting in the unrest in Lagos apongbon bridge on Wednesday morning.
I hope the government can sympathize and assist these people cos that is all most of them had, and that is where they take their daily incomes.
Lastly, I found out some people were also trying to buy and hold more petrol due to the scarcity of petroleum in the country. I will advise you to keep it in a safe place far away from fire or not buy it down at all to avoid damages to life and properties. I think a word should be enough for the wise. Please let be guided, may God protects and guide us all. Stay safe and take care.....❤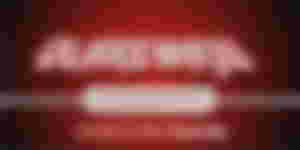 To my readers who go through my first article after sharing the link to my first article on my social media pages, gratitude to you all. I can see some turn up from different people all over and also from top writers on this platform trying to put me through I appreciate you all.
Thanks for reading ❤............ I remain Olarewaju
Lead image from Unsplash.com