The Tales of the Unusual (1): The Teleportation Device!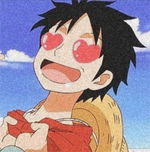 Ring, Ring, Ring. Michaels's alarm went off as it had reached the designated time. He was about to go back to bed when he remembered that he had to go to work, so he groggily got up and turned it off.
Michael rushed to get ready for work. He knew he had a lot to do, and he didn't want to waste any time. But something different about him made him stand out from other people. He had a teleporting device.
His family had passed it down through generations, and it was finally his turn to use it.
The "Teleporting Device" came in two pieces, one for going and one for coming, he had put one in his office so he would never go late, and immediately he pushed a button, he appeared under his office desk because that was where he had put it.
Something Michael hadn't planned for was someone to be at work, and the moment he appeared, a staff member approached his desk, she wondered why he was under the desk, and Micheal had to make up a lie to fool her, which he did.
"Woah, she almost caught me; I better put it somewhere no one will see." - said, Michael.
Micheal had a girlfriend that he loved deeply, and even though his family had told him never to tell anyone about the teleporting device, he ignored them and told her because he trusted her.
Her name was Millie; on the outside, she seemed like a good woman who loved Michael, but on the inside, she only loved him because of his "teleporting device" and the benefits it came with.
Anytime they traveled to a different country, they would leave the teleporting behind, so they could visit anytime without paying.
You may think they only use the device to travel, but they usually use it to rob jewelry stores.
Millie would go to an expensive jewelry store and place the device somewhere hidden, then at night, Michael would appear and steal expensive jewelry and sell them on the black market.
To everyone, they seemed like the perfect couple; they had money, loved each other, and could travel anytime, but no one knew all the evil they were doing behind the scenes.
One day, Millie wanted to travel to Paris because she had always wanted to visit.
With the money they made from selling the stolen jewelry, Michael traveled to Paris and dropped the teleporting device in a safe spot so Millie could come and go anytime she wanted.
They decided to have a short vacation in Paris, and when it was time for Michael to go back, Millie found herself falling in love with another person.
He was a French man, handsome, tall, and her type; knowing Michael wouldn't be coming back for a long time, she cheated on him with her lover.
Michael had spent three weeks without hearing from Millie; he thought she was having so much fun and forgot to call him, so he decided to leave her alone, but when it got to the second month without hearing from her, he felt something was wrong.
He decided to call her, but she didn't pick up; he called her several times, but she didn't pick up; he was about to use the teleportation device when suddenly a naked man appeared.
The naked man looked french, and immediately he saw lipstick on his body, he knew what was going on.
He called Millie, and this time she picked up the call; she tried to calm him down, but Michael was furious; he couldn't believe Millie had been cheating on him for many months while he was away.
He was so furious that he decided to teleport there to teach her a lesson.
"I AM COMING OVER THERE RIGHT NOW, AND TRUST ME, I WILL MAKE SURE YOU NEVER WALK ON YOUR TWO LEGS AGAIN, YOU STUPID WH*RE!
Millie was scared, she didn't know what to do, she decided to hide in the toilet, but she remembered she had the teleporting device with her, if he pressed the button, he would appear in the bathroom and beat her there.
"What do I do? He can appear here and beat the crap out of me! - Millie
Millie looks around and wonders where she could throw the device; she looks at the toilet and wonders what would happen if she threw it in there.
The moment she heard the device beeping, she knew he was coming, so she decided to throw it in the toilet.
The next thing she saw, an eyeball had come out of the toilet, and the water became blood.
Fingers started coming out, and body parts began splashing everywhere.
"Oh my God, Michael , Ahhhhhhhhh...." - Millie shouts.
She ran away from the hotel, and disappeared forever!
"That was the end of the "Perfect Couple."