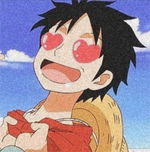 We are counting down to the new month, and it is only a week away; looking back, this year has gone pretty fast, considering we were all in our homes on lockdown last year. I vividly remembered this time last year; we finally got out of lockdown, and people were so happy because they could finally live their everyday lives again.
This time last year, I didn't know about this platform, and I didn't have any source of income at all; the lockdown truly opened my eyes to how vulnerable and futile my life was, making me feel insecure about myself.
I am sure it wasn't only me that felt this way because most people found out how bad their lives were; during those times, people got laid off in their workplace, they didn't have any source of income, and for some insane reason, more people were giving birth to children.
During the lockdown, I was shocked at the number of pregnant women I saw in my community; I am not saying it is wrong or anything but is that the right time to give birth to a child during a pandemic. 
It is their lives and all, but the baby may suffer it because, based on the reports I heard, most people lost their jobs, and most weren't able to live the way they used to. 
I remember a neighbor who lost his job and got high blood pressure due to the impact, he had been working at the company for 20 years, and they immediately laid him off the moment the lockdown started.
He was devastated, and this made him bed-ridden. His wife and kids took him to all the hospitals, but they couldn't do anything for him; the medical system in my country is not that great, and it is so bad they didn't even have oxygen for him when he got the Corona Virus. 
They could have saved him if they had oxygen, but for some reason, they kept on rejecting him and putting him in different hospitals. 
He eventually died, and I felt terrible for him and his family because he was a nice and humble man; he didn't deserve to die like that.
Hearing his story further increased my insecurities and fears because the same thing could happen if I didn't plan my life right now and wait for no one.
 If he had more money, he could have traveled to a better country to get the needed treatment, but he couldn't afford it because the family didn't have enough.
This year is coming to an end, and this makes me wonder to myself, 
"Have I even achieved anything yet?".
"Have I made my future any better"?
I know I am not the only one who reminds myself of this question, and I know that some of us remind ourselves every day, which lowers our self-esteem and confidence in ourselves. 
Low self-esteem affects you more than you can imagine because when your self-esteem is hurt, you will find it harder to believe in yourself and achieve what you set out to do. 
When you fail to believe in yourself, you are less likely to do what you want, especially when it comes to planning; you tend to stop halfway in whatever you do and never seem to finish it.
Low self-esteem is a significant sign of insecurity, and if not correctly taken care of, you will only go deeper into the problem.
Some of the significant signs of insecurities are as follows:
Self-Isolation

Perfectionism

Low or superficial self-esteem

Anxiousness

Poor Job performance

Depression
Please don't be scared if you have seen these signs in yourself; even if you have, there are some ways you can use to deal with your insecurities.
You can always change the way you think of yourself, and this will go a long way. There are some methods you could use, such as:
Affirming your Value: When I say this I mean, taking time to look at all the positive sides of yourself instead of the negative.

Take care of your needs first: Never forget to look after yourself first because you need it more; adding self-care to your daily routine will go long.

Embrace the awkward side of yourself: Even when you fumble or make mistakes, never forget that it is normal to do this. When you see yourself in an embarrassing situation, laugh it off; it helps.

Challenge your negative thoughts: Beating yourself up can only do so much; instead of doing this, try forgiving yourself when you make mistakes, and consider what you have learned from those mistakes. 

Spend more time with loved ones: There is no better solution than spending time with the ones close to you; this truly helps because they support and build you up when you are at your lowest.

Do activities that bring you joy: Instead of spending time on things that won't make you happy; you should find something that puts a smile on your face.
Insecurities are usual in everyone's life; sometimes, they are even beneficial because they help us find our problems, and you should work on them when you do. 
Learn to build your self-esteem even when you feel like you are not worth it; even though it will take some time to build it up, you will reap the benefits when you are done with the process.
Plan for the future because it won't wait for you; unlike the man in the story, don't let your lack of resources put an end to your life. 
Thank you for reading; I hope you have a fantastic week ahead of you.
Leave a comment if you have any, and I will see you in the next one. Bye!!