Believe that whatever you are thinking will come true one day. IT WILL ONE DAY!
We all have complaints about our life's issues. We all ask why me? Why so darkness? Where is the hope in all of this? Wish I had an amazing day. If I had this I would do that and what not. These all are the questions we perpetual ask to ourselves just to keep the pain alive and continue to suffer. Where do you see yourself evolving and learning from your mistakes?

Sometimes, whatever we undergo it all meant to mend our ways towards betterment and a good life. There are many social desires too that human beings nurture. But they don't know, infact they never fathomed that these all things going to perish one day. Be it that momentary love, that seconds of expressing or then the hours of conversations.


No one gets what they plan about. They all get what is best fot them. We actually realize it later when we back to our conscious state of mind. Always, remember the more you find the pain and resentment In your problems the more you will be in an incurable pain and the less you will find opportunities. And if you try to find peace, complacency and gratitude the more you will be at ease and peace. Your temporary sadness will turn into gleeful moments. You will feel that fullness within you because that's what HIS undiminshable light of hope does. Start finding possibilities and lessons in your defeat I am sure you would have a lot to learn.


Life is more about how organized and well-mannered are you. Life is all about how decent and courteous you are. No one shows their interest in your problems, issues and day-to-day struggles. They all keep their eyes on, how you are well capable of showing your best version to the world. Despite of every grueling situation, they eager to know how stronger you are, how much well-sorted you are. Because in the end, the process of becoming better is just remain folded. Because your well-behaviour to integrity and dignity say it all. Sometimes you don't need to make history of your triumphs and failures. They all already get impressed by the height of your thoughts, experiences and then assimilation of those lessons. They feel relaxed, motivated and confident sitting by your side because they feel that someone may be don't put down us because now we are safe. And being at mistaken might not put us into the pit of danger. After all, we all learn from the mistakes but this is an illness if you keep doing bad things just to hide one sin. Confess it, make yourself better and move on. We need more decency than preponderance.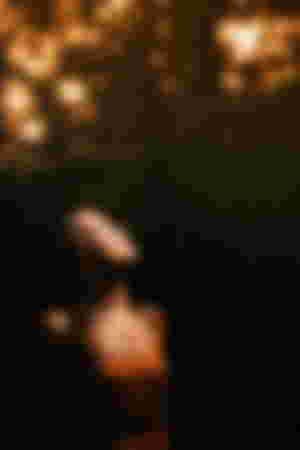 Life will always be hard, full of hardships, and endless trials. But if you have stronger Faith and unwavering belief you will never lament on these hurdles which will come your way. All these hardships are the way towards easiness, learning and becoming a better person. To think about all the impossibilities and then assume you can't, is not your business. Questioning your desires that Whether it would be or not is not your business. It's nature's business, He will provide you all what you long for. He will bring the possibilities in your life. As these are his tasks. What's your task is to believe him, believe the impossibilities that HE can make possible for you. Believe, believe and believe that whatever you are thinking will come true one day. IT WILL ONE DAY!

A Strong powerful note sending your way, Hope this gives you positive energy and high spirit to remain headstrong.
"Thank you for reading my article. More will come soon. Stay safe & stay blessed."