Communication is one of the most important aspect of life. Without it every human being won't understand each other. We are using communication to express what's on our mind and what we want to say. It helps to unite the ideas and people itself. With the use of communication everyone understand each other and with collaboration, every person created a new idea due to communication. It is the key for mankind to express their feelings. Did you realize that you use to communicate since your newborn baby?, a newborn baby can communicate to parents by the use of their own communication. They are crying so that their parents will know that they need to eat or poop. As we grow older we are using a new type of communication which is using a dialect. Inside the house we already engage in communication.
As we open our eyes in the morning we already starting a conversation to our parents and siblings by just simply talking to them. Have you ever try to start a day without talking to anyone? Maybe you do sometimes but can you do it in a whole day? I bet you can't since human needs to communicate or else they will feel lonely and depress. Communication is used in everyday life. It can be apply in school, work, and even at home. I'm a college student and I knew that communication is very important. When I was in grade 12, there are lots of things need to do inside the classroom and some of these are need to do by groups. There's a scenario that we don't communicate properly about our project and the result is our project failed. When our teacher asked some questions we can't answer it since we don't communicate about what is our plan. In that mistake we learn something important that communication is important.
In addition, employee needs to communicate to each other so that everything inside the workplace works successfully. This is a common problem for some employee. If they have projects and they have no enough communication, it ends in failure and starts to blame each other. The worst thing can happen is it can result to misunderstanding and the atmosphere inside the workplace will change. That is why communication in workplace is very important especially between managers and employee. Good communication can build up bonds and friendship. It can unite employees and the good thing will happen is every goals will accomplish because of unity and good communication. It is true that communication is helpful for mankind and we can't live without it but in today's generation do you have a good communication? Does technology makes communication easier? You know what for me sometimes technology is helpful to mankind in communication since we are using digital devices for us to communicate especially those people abroad. On this 21st century, people are using social media platform to easily communicate with others. Platforms such as Facebook , Instagram, Twitter, etc. plays a big role in our life since its a new way to communicate. In a single click we can easily chat to our friends and hangout with them.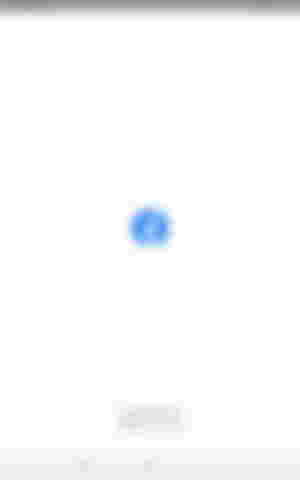 We also, using social media to express our feelings. We can freely post what's on our mind and people can see the post in just a seconds. There are people that will like your post but some maybe don't like it. We can say that technology has good effect on life of mankind especially in field of communication but did you know that technology also changes how people communicate? Have you realized that people prefer to communicate online that face to face? Most people nowadays are using Facebook messenger to communicate to their friends than talk to them face to face. It is understandable that in this time of Pandemic people must rely on social media to communicate and gain updates but even though pandemic didn't pop-up, most people are doing it. It makes me sad to witness this changes and I admit I'm involve in that changes. I miss the days in which people are communicating face to face and we can see their faces while telling you something. When it comes to communicating in social media we can't assure if the person is telling true since we can't see them in front of us and we are talking to them virtually. I'm hoping that someday, people will ignore technology and talk to their friends face to face under the moonlight. It is the best thing to do and those moment will never fades in memories.