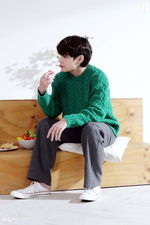 Blog #2
Hello,hello there read.cash fam.I hope you're all fine.
Im so sorry for the late upload of my article today, I just feel so tired today,because of some stuffs that I have done lately and after I got home I was fall asleep so I was not able to publish my article earlier today.
This morning my best friend chatted me,asking if I am available today since it's sunday, she want to spend some time with me at the mall, and she said she's going to treat me some food.(choosy pa ba ako?)
And because she is talking about food,and for me "food is life", I chatted her back, saying that I am available because this day is also my rest day. So I prepare myself, I did take bath,pack my things and told my auntie that I will be going to meet my best friend, thankfuly she allows me,and telling her in advance that maybe I will be getting home late, and she's ok with that as long as I am safe.
So after getting the permission of my aunt, I call my best friend that I am all done, and ready for pick up.Lol. just kidding, then she said that she will be arrived in 15 minutes,so I have to wait for that long period of time. charing hihi. And the long wait over because shes finally arrive in just 15 minutes, she really have a time management and Im so proud of her. Then we ride on her motorcycle and heading to the nearest mall in our town. It's so hot that time, and I feel that I'll be having a heatstroke. The moment we arrive at the mall,we look immediaty for some fast food or restaurant that we can dine in because we feel so hungry as well due to a very hot day, but sad to say most of the restaurant did not allow to enter,if you are not vaccinated, we understand them because that's their protocol and they are just concern about the health of their customer, so we look for another one,but still we cant find a restaurant who will accept "unvaccinated" customer,Im not sure if thats the right word,hihi just feel free to correct me if Im not. Anyway since we are being rejected and dont have any choice,we choose to eat at some restaurant outside the mall,and after eating,we can just go back inside to do some window shop. We spend a lot of time eating and talking about some silly and funny things. We really enjoy our companion.Finally we finish all our food, and we go straight away to the mall to feel relax again because as what I have said that its really hot today. So we drank a lot of water to stay hydrated.
We start window shop,but I didn't really expect that she will be going to buy me some shirt and perfume,saying that "an early present for christmas". I was so happy for my bestfriend's kindness,despite of what I have in life. I must say that I am so blessed to have her, she's indeed a very humble and generous person I have ever met,and I am so thankful to God with that.
After a long time spending at the mall, we also go to the park to take some fresh air, and have some snack,we buy some streetfoods and our favorite is kwek-kwek and tempura, then we sit at some bench and have some funny talks. We really enjoy the whole day, and after we eat, I decided to go home because its getting late, and I dont want her to be in danger since its already night. So we said "see you next time" to each other insted of saying goodbye. I feel really tired today but I enjoy the companion of my bestfriend. Another memories to be treasured. And when I finally got home, I called her right away to make sure that she's fine, and I thank her for everything.
Before I end this I want to share some quotes
Thank you for your time guys reading my article. See you on my next blog. Keep safe guys.
Lead image from Unsplash.