Ceramic cup or styrofoam cup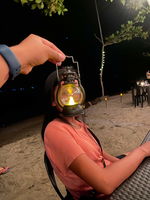 March 14, 2022
There was a man who stands behind the podium. He was about to deliver an inspiring message but he went off-script. He went on telling the crowd that years ago he graced the same conference and delivered the same message. He recalled that during that time he was the Undersecretary of Finance. He was given a nice invitation card with an all-expense-paid trip to the venue of the conference. The organizers flew him to a business class and when he arrived at the airport, somebody assisted him and took him at the hotel. On the next morning, they picked him up at the hotel and drove him to the conference venue and handed him a coffee from in a beautiful ceramic cup.
That was before.
Now, he is no longer the Undersecretary of Finance. When he was invited to speak at the same conference, he took a taxi to the hotel and checked himself in. On the next day, he took a taxi again to the conference venue. He came from the back door and when he asked a lady if they have a coffee, she pointed to a coffee machine in the corner and he poured himself a coffee into a styrofoam cup.
---
The man realized that the beautiful ceramic cup was not meant for him. It was meant for the position he held.
---
As we grow older, we try to achieve things and do best in what we do in order for us to clutch the our desired level of success. While success is relative, the society have come to terms and standards as to how people would pass or qualify to be called successful. Having a fancy car, dream house and a high-paying job is the all-time standard level of success the society has set.
Now, while we are trying to achieve these, we grow emotionally and professionally. In the process, we gain fame, money, and rank. When this happens, people will look up to you. They will even open doors for you. They would even gift you with things that you never asked. They would only speak beautiful words towards you. You gain respect but none of those are meant for you, it was meant for the position you held.
People who holds a position in government agencies or private companies will mostly receive respect from the society. Have you remembered how you worshipped your advisers before when you are still in elementary? And now, most of us won't even greet them if we bumped into them by the streets. People whose job is related to construction, farming, and fishing rarely gets the same amount of respect we give to people who works abroad and those who are earning dollars.
This is not just about respect. The story above also depicts that the accomodation and perks are only intended for the position and not to the person himself. We can respect and adore a president now but when he/she steps down from the position, he will have to go back to a normal life. The perks and respect will be given to the next person who will hold the position.
Therefore, we need to practice humility and the attitude of gratitude. We can accept and enjoy the perks while we are on it. But we must bear in mind that we deserve a plastic cup. That the perks, accomodation and respect is only intended for the position and not to the person himself.
By the way, friends I have a friend that is new here, here name is @Tayan , I wish you could help me welcome her. Many thanks!
*Lead Image is from Unsplash.com
Thanks for reading. Until then!