Saturday Night at the Food Park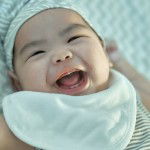 ---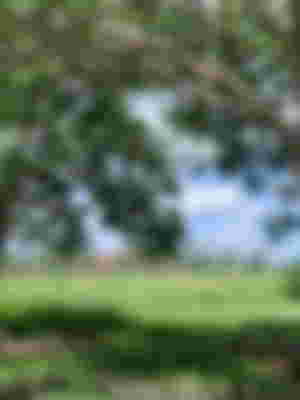 On Saturday before breakfast, my mother and I were both hanging our washed clothes and she mentioned the food park in Jagna. I told her that we had been there but that was during lunch. I suggested we must check it out at night so they can also experience dining there. She agreed.
At the table, while having breakfast, my mother opened up the idea to my father and they both agreed. Everyone else loved the idea. But Saturday is a busy day for my father because he will be computing the salaries of his construction workers and he will also be giving the salary himself, we thought six in the evening would be a perfect time to go out of the house because the workers will be out of the site only at five and they still have to travel.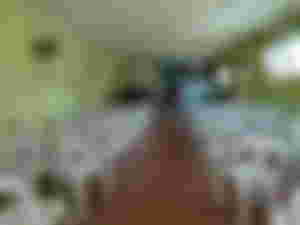 My husband and I had already set that our morning will be spent at church, cleaning. At 9:30 AM, after Matti and I took a bath, we headed to church. I went on sweeping the floor, then mopped it too. My husband was assigned to just take care of Matti. It's not easy to clean while the baby is there so I asked them to go somewhere else. But Matti enjoyed running here and there while I mopped the floor.
By the time that I was almost done mopping the entire floor, some young people came and they cleaned the back part as well as the comfort rooms. I was delighted to see such dedicated individuals who would really go to church very early.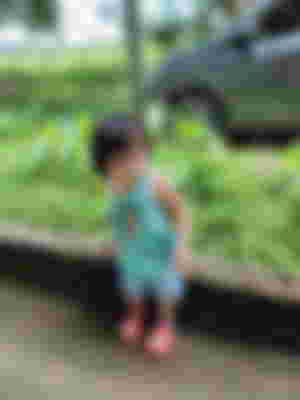 It was already 11:30 AM when we finished cleaning up both the inside and the outside of the church.
As for the afternoon, Matti slept pretty early. My husband went back to church for the young people's scheduled Bible study. After the study was the praise and worship practice. My husband joined the team and played the guitar.
James went home around 4:30 PM as he had to drop some of the young people at their homes too. By 5:30 PM, we got ready to go to Jagna.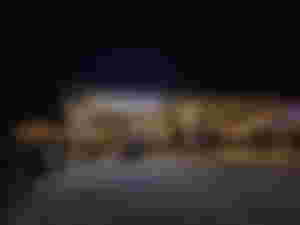 It took around 15 minutes before we reached Jagna. There were so many people around at the food park already! My father was astounded and he said this is so dangerous. He was also afraid it might take us time before we could eat. We roamed around and looked for the best stall to order our food.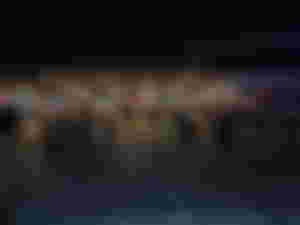 We ended up at a food hub and ordered fish and chicken sisig, fish steak, sizzling baby back ribs, then we also got java rice, then there's chop suey, pinakbet, and calderetang kanding or Kambing.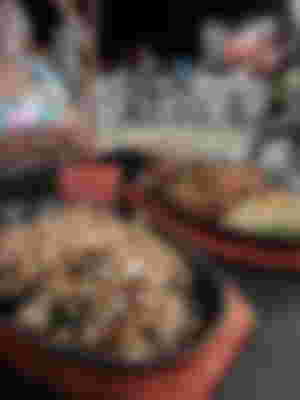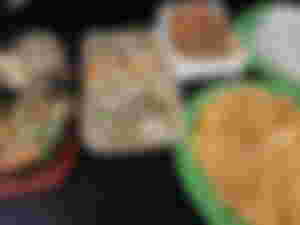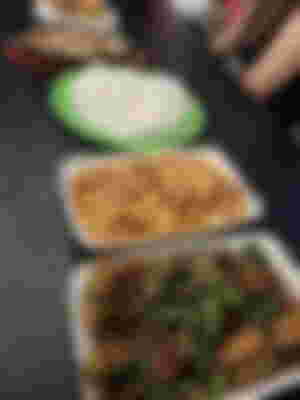 The owner of the stall helped us get a table but the place was fully packed that it was very hard to get one, gladly, we were standing at an area where a family was just eating their dessert, Sol's special halo halo. They told us to take over after they were finished! Finally!
We had a great time eating as the food was good! There was also a live band and we were just delighted that what we ordered was really tasty that we even ordered another set of rice platter. We had a total of four platters of rice and we ate them all including the viands! Amazing, I wonder if we were just hungry or the food was just good?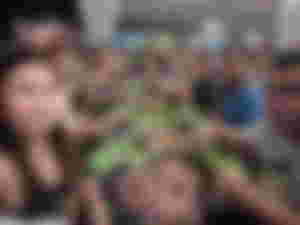 So after that, we enjoyed our time watching a local rapper from Cagayan De Oro performed. After four songs, we headed to the other area nearby the bay walk. We ordered halo halo there because we planned on eating halo halo at the food park but they were sold out already so we had to find another place to eat that. Good thing this area here where we had tuna panga before offers one.
The restaurant next to it also has a live band, we enjoyed the songs they were playing! We, even more, enjoyed this than those at the food park. This was just a chill one, there were not many people around and the band was all good at singing too!
After we finished our dessert, the kids just enjoyed running around until we noticed it was already nine in the evening! It was time to go home!
We surely had a great time outside, it is always nice to have dinner with the family outside the house, a breath of fresh air but we hope we will also have a food park in our town so we don't have to travel far. 
---
xoxo,
momentswithmatti Mother | Boholana | Cebu | Philippines | Travel | Photography Enthusiast | Calligraphy | Art | Crypto Noob