Sandbar and Giant Clams in Bohol!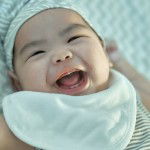 Most of us know Bohol for its famous Chocolate Hills, white sand beaches, and beautiful resorts. But what if I tell you that there's so much more about Bohol? Today, let's show you a different side of the province, one which has not been on so many blog sites before, every place has something new to offer and Bohol is no exemption.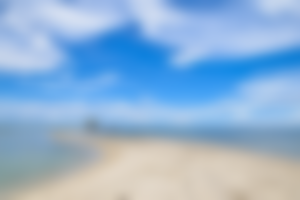 The Lumayag Sandbar in Baybayon, Mabini, Bohol, Philippines
Mabini, Bohol - this is a fourth-income class municipality here in Bohol, it has land areas as well as close to the sea so no wonder the common livelihood of the locals here is fishing and farming.
Reminiscing that moment when we decided to visit Mabini, we are actually unable to figure out who referred us here but we were with family so perhaps someone from the family suggested it. It's just an hour's drive from our hometown, the road at that time (2016) was still under construction, but that must be finished by now (hopefully!).
As our vehicle graced into the local Mabini port, we paid the boat, lifejacket, and tourism fees, and off we went to a boat that took us to the sandbar!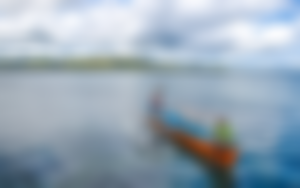 We took the small boat, these two men were our boatmen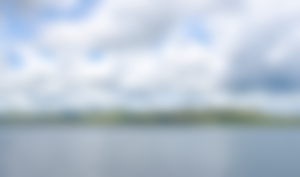 The mountains from afar look gorgeous!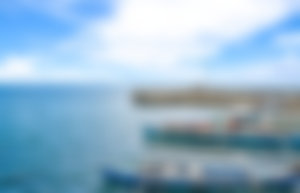 Boats docked at the Baybayon Port.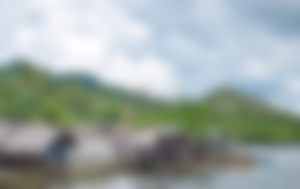 Houses made of light materials near the sea port.
It didn't take long and we already had a glimpse of the island, it has a sole cottage suspended from the waters in case of high tides, it looks old and unmaintained, later on, we found that was used mainly by the Bantay Dagat who are looking out for the giant clams.
The sandbar is comparable to Kalanggaman Island's bird's wing-like form in Leyte. But this here is more like a letter S if looking from the left end. It has white sand but not that fine compared to Kalangggaman Island, it has lots of sea shells, and we had fun collecting them.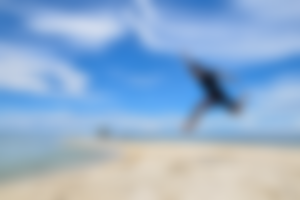 my hubby's signature jump shot pose
On a sunny day and out on a sandbar, all you really wanted is good shade, unfortunately, our umbrella couldn't accommodate us all so we had to find comfort under the cottage, the Bantay Dagat personnel didn't hesitate to offer us their table and some plastic chairs.
There's nothing else to do than swim, take photos, pose, swim again and then try to stay away from the sun if not soaked in the waters. Sunblock was surely our best friend that day! We ate our packed foods under the cottage and even invited the Bantay Dagat personnel to help us finish everything so we won't have trouble bringing heavy containers.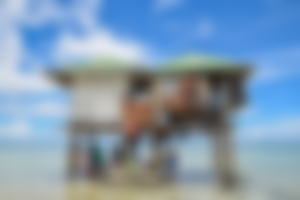 A closer look at the cottage.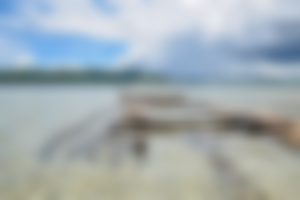 There's a broken raft at the side of the cottage.
Then by the time the sun was already not that very harsh, we proceed to see the giant clams! It was our first time to see one but there were actually 18 live ones, originally there were 20, one died while the other was stolen. These clams came all the way from Palawan, the home of giant clams shipped to Mabini via a C120 aircraft! These pearl-generating creatures are very expensive, mind you one young clam costs Php 20,000. They'll have to stay in the waters shallow enough so they could get sunlight and an area with a good underwater life. In due time, they'll start spitting out pearls, it would be interesting when that happens, for now, they're for the eyes only!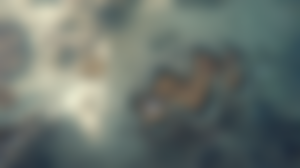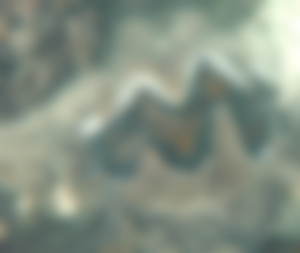 It was quite amazing to see them with their valves opened, they have different colored crystalline pigment cells where some algae live and become their own food to live, their hinge ligament positioned into the seabed, the personnel who were with us in the boat said the clams can't move, they'll just be stagnant as to where they were planted. If they do move, it would take ages for them to reach a certain distance. So they are hoping that in the perfect time when they mature and start spawning, they'll grow in numbers, and hundreds of these giant clams will then be living in the waters of Mabini.
Moving around this part of the sea was also a challenge, the boats shouldn't touch any of the corals and most especially the giant clams, the Bantay Dagat personnel had to use their paddle and check if the water was deep enough for the boat to float without hitting any of the coral stones.
We were fortunate enough to be given the opportunity to see their beauty, without spending much, without taking a whole lot of time traveling to Palawan just to see them up close!
Watch the video summary of our trip to Lumayag Sandbar:
---
Thanks for reading! Check out my previous articles here:
---
xoxo,
momentswithmatti Mother | Boholana | Cebu | Philippines | Travel | Photography Enthusiast | Calligraphy | Art | Crypto Noob