Montemar Resort in Bantayan Island, Cebu Philippines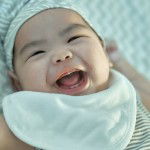 Check out the first part here: Bantayan Island Once More, Alone at Montemar Resort
Our airconditioned room was obviously new, it has enough space, good working AC, a clean bathroom and a comfortable bed! After putting all our things down, we headed to the lanai looked around, and oversaw a better spot to relax - a wooden and bamboo-made gazebo just a few meters away from the shoreline. It has white thin clothes hanging on each post, the wind blowing it here and there.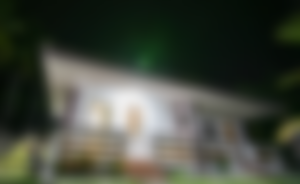 Our room, priced at Php 1800 per night.
All by ourselves, we couldn't help but be at ease with this paradise. Without knowing, our eyes and body joined nature and we didn't notice that we had a nap!
By the afternoon, with our trusty motorcycle, we managed to go to Sta. Fe where Budyong Beach Resort and Camp Sawi are situated. We waited for sunset as this is where the best spot to be during that time, there were many guests enjoying the sea, some were playing beach volleyball but what caught our attention were the locals.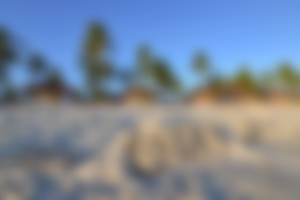 Sand formation. I wish it was not destroyed so we could have taken a photo with it.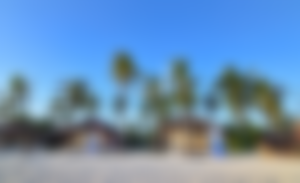 Rooms in Budyong Beach Resort. During our first time here in Bantayan, we stayed here in one of their barkada rooms.
Walking past Budyong Beach, we arrived at an area where the locals were preparing their nets for the night's sail. The kids were helping their parents.
The island is well known for its product - Danggit! The island is very rich in this type of fish. I remember back during our first visit to this island, the husband (boyfriend) at that time went snorkeling and he got so overwhelmed with the many danggits swimming just in the shallow water that he forgot to keep his back from the heat of the sun. He got a really serious sunburn after instead.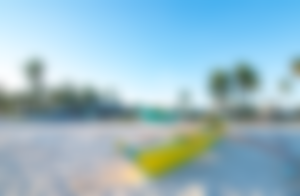 Got attracted to this yellow boat.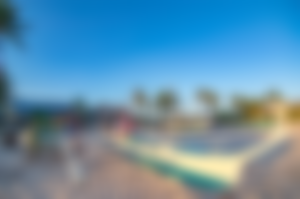 Kids play inside a boat while their father fixes his fishing net.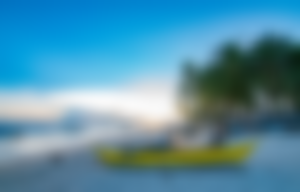 This kid was helping his mother.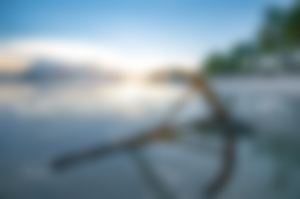 Anchor let at the shore.
At the distance, in the waters, we spotted local women catching some "Ukoy", the shells they use in making the shell necklaces, these are tiny shells though and the beach seemed to be abundant of that species.
More kids came playing, jumping, and backflipping. We couldn't help but be entertained! We took photos, talked to them, and at some point almost joined them in play but we had gears with us, so we had to stay being audiences instead.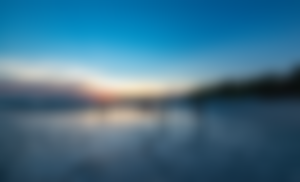 Local kids at play.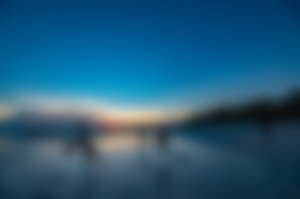 Love those silhouette shots.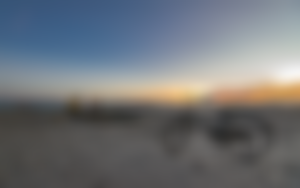 A bike parked at the shore line, I hope it didn't get rusty after.
As the sun started setting, we sat while watching it slowly go down the horizon. Some good things in life are free and sunset is one of them.
Dinner at Sta. Fe and headed back to the resort right after, we are that type of couple who don't do nightlife, perhaps its adulting but we don't enjoy too much noise. As soon as we reached our room, the electricity went out so we had to go out of the room, took this opportunity to take long exposure shots of our names.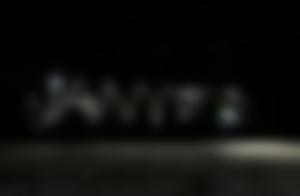 JAMES, hubby's name.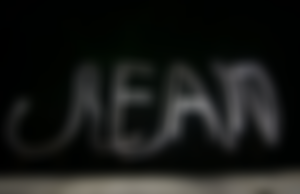 JEAN, is my real name.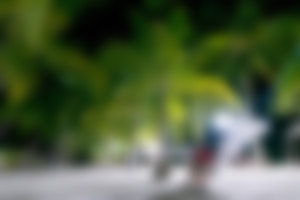 Take photos or it never happened.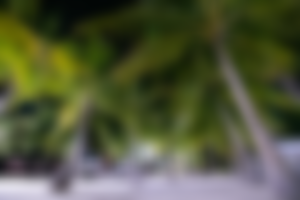 The coconut trees were not that tall and the staffs would always harvest the young coconut to avoid accidents.
And more long exposure shots with the hammock and the tropical trees around the resort! We were alone and so we definitely felt at home!
It was only when the lights came back that we went back to our room and called it a night.
We can't miss the sunrise so we have got to get up early again for it. It was again mesmerizing with the different colors flashing in the skies, the transformation is beautiful, and every sunrise is unique!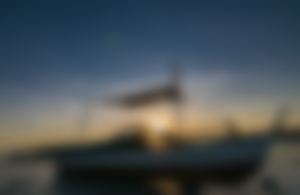 A boat owned by some locals resting at the shore.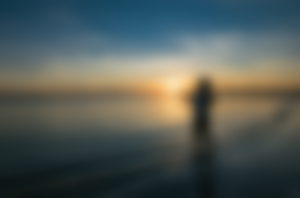 I posed like I am holding the sun!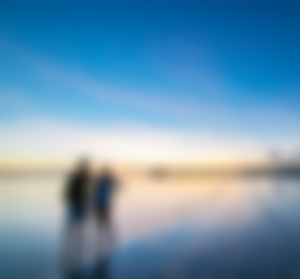 We faced the morning together!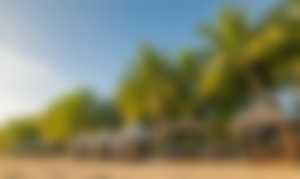 The cottages at Beach Montemar, shot at six in the morning when the sun was already up.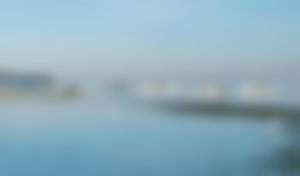 A local looking for something in the sea waters, .
The entire morning was all spent at the beach, swimming, and laughing. We got disappointed that our breakfast came in very late but we couldn't do anything, we just had to get over it. That little thing won't matter for this wonderful time we spent as sole visitors of the resort.
All good things come to an end and so as this stay, our trip back to Hagnaya was at two so we had to check out, return the motorcycle to the owner and pay him with the rent as well as grab tickets at the port.
---
Thanks for reading, check out my previous articles here:
---
xoxo,
momentswithmatti Mother | Boholana | Cebu | Philippines | Travel | Photography Enthusiast | Calligraphy | Art | Crypto Noob