Chikaan Cebu in Ayala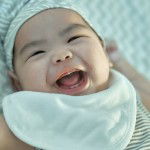 Let's have a break from all the things that is distracting today. Still without power but I am glad we have good internet connection at least and I can blog and make noise too!
Today, let's go and eat somewhere in Ayala Cebu.
---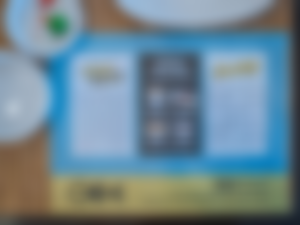 Real Filipinos in general, wherever they maybe, would always look for their comfort food, the usual Filipino favorites and that's what my colleagues and I had looked for when two of our team members celebrated their first anniversary with the company. This was a few years ago and I had to also share this with you, my readers.
It's been more than a year as well when I rendered my resignation letter, our client boss however asked me to stay, I started working as part time member then we had a lot of issues last summer so I started working again as full time member. Anyway, this blog isn't about my job but about this affordable restaurant in Ayala Center, Cebu named Chikaan.
Chikaan means a place to catch up and talk. Bisaya and Tagalogs can understand what it meant. Anyway, here's my personal review of the restaurant.
There are actually a few other branches in Cebu City for this restaurant and I must say, this one in Ayala Center is that which offers the best ambiance in terms of cleanliness and orderliness. I am not saying that the other branches are not clean though but I just find this more pleasing, I have checked the other branches and I somehow felt that they aren't that orderly compared here.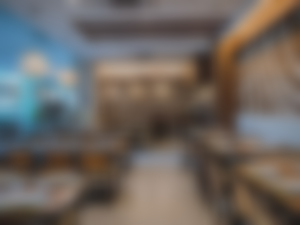 We were the first customers though, I came earlier than the team to reserve a table for us. So there was no one was at the restaurant when I arrived. Everything was in place and very neat.
It is pretty obvious from the photos above and below: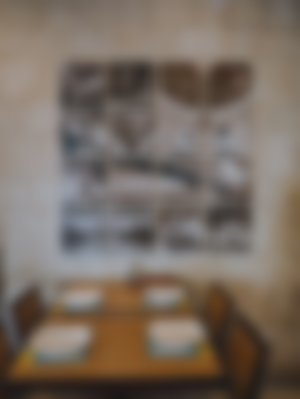 This above is probably my favorite part of the restaurant. Aside from the wood tables, the vintage photos on the marble wall are definitely eye catching and interesting. They show old Cebu City.
The air conditioning is good as well, lighting is good too, they even have their own style with their hanging lights and I love that we can play using their paper mats! They printed them out and I bet most will take time to work on those papers.
We found their group meals are really affordable. They are good for four to five persons and the combination of dishes are also reasonable. Pricing is definitely a good deal!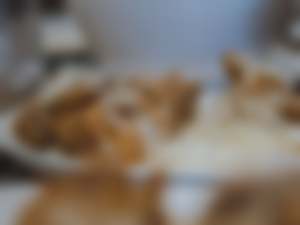 Fried chicken!
They refer their group meals as "barkada sets". We opted for two group meals since we were seven. This set included unlimited rice and three or four types of viands.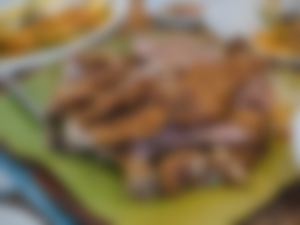 Crispy Pata FTW!
The first set includes a huge pot of Pochero with Meat, buttered chicken, Bam-I Guisado, Adobong Kangkong, unlimited rice and one round of iced tea. This was good for Php 1199.
Yes, Pancit Guisado won't be absent of course!
The second set includes a huge crispy Pata platter, Tinolang Manok, Pancit Guisado, Pinakbet with Chicharon, unlimited rice and one round of iced tea. This cost Php 1299.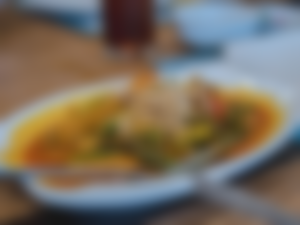 Some veggies on the menu!
I truly believe that this was a good deal! The food were really good! Nicely cooked and taste really Filipino most especially the Crispy Pata which was devoured in just seconds!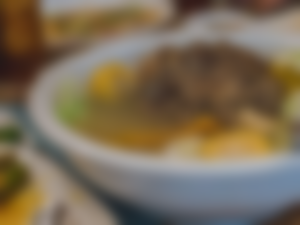 My colleauges were all happy and full! It is a plus that they serve unlimited rice in their group sets. This is perfect for those male groups! I would highly recommend Chikaan and will surely come back in the future!
With the pandemic and the storm happening in the same year, I believe Chikaan might have closed down right now, I am not sure though if they had operated since the pandemic but I hope that in the future, perhaps this coming 2022, things will be better for their business and all the other businesses all over the city and the country in general.
Filipinos love eating and surely, restaurants will open up to cater these food demands. I would surely go back to Chikaan Ayala when that opens.
---
xoxo,
momentswithmatti Mother | Boholana | Cebu | Philippines | Travel | Photography Enthusiast | Calligraphy | Art | Crypto Noob
Sponsors of Momentswithmatti