100 Days
That's how long I have been at home because of the ASUU strike. Out of 365 days in a year I have been at home for 100 days all because of a strike. The government and the academic union have failed to come to an agreement since the commencement of the strike on the 14th of February. One can only wonder when the strike will be called off.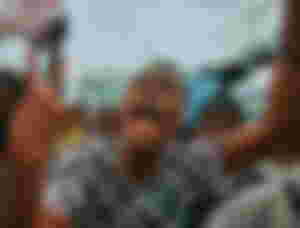 On the 15th of May the academic union released a statement in which it said that the government hasn't attended to any of their request and as such they will continue the strike for another 12 weeks. That is a whole 3 months. The industrial action first began as a warning strike, continued as a warning strike and it is still a warning strike. Who knows what will happen if they call an indefinite strike.
The government has been nonchalant about the whole issue. They do not seem to care at all and are sleeping with both of their eyes closed while Nigerian youths lives are being wasted. It is very wicked and callous for them to behave in such a manner. They only care about being reelected in next year general election. Busy with campaigns and all of that. The situation is pathetic.
The only thing the government has done throughout this enter strike is to pay them their arrears which is the minimum wage worth roughly $90. They only did this at the beginning of this week. The funny thing is that ASUU said that they were not moved by this act and will remain resolute in their demands. In my honest opinion the government isn't doing their best and they could definitely do better but they are so concerned with their political campaigns that they don't give a damn about the educational sector of the country.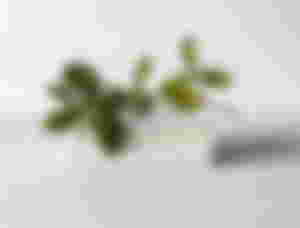 At the beginning of the strike I said that ASUU was asking too much from the government. They were asking for a lot of money which I thought the government couldn't afford because of how broke they are. Our finances have been totally ruined by the current government and they do not feel any remorse at all. You will think that in a sane country the head of the Central Bank wouldn't think or even dare to contest a political position while in office but Nigeria is far from normal.
With the state of the country finances in ruins our ruling class can still go about spending money like there is no tomorrow. Instead of them to asceed to ASUU demands they will rather spend the money on things that will foster their political ambitions. I just hope that after their primaries they will have time for the millions of youths all over the country that are outside their classrooms because of the ongoing strike.
I am happy with the Nigerian youths though and they are the only ones still giving me up for a better Nigeria. Immediately the rollover strike was announced they proceeded onto the streets to protest. They are tired of staying at home while their counterparts in private universities are in school. They are saddened by the attitude of the government towards this sensitive issue. They are tired of the recurring strike by the Academic Staff Union of Universities. At least they must strike once a year. It's like a yearly ritual.
The past week has been full of protest by students and thank God it wasn't hijacked by hoodlums as is normally the case. It was generally peaceful and no property was damaged neither was any life lost. We were able to get our message home and I hope the government opened their ears and listened if not we will have to go through other means.
As a student I hope the strike ends because I am tired of staying at home doing nothing. It was fun at first but now it is exhausting. My life is being put on hold and I do not like that at all. I just want to finish my education and graduation. The see finish at home is already too much. My mates in private universities are already a year ahead of me if not more. I am getting older each passing day. I feel motivated by the protests organized by the Student Unions in public universities all over the country but I don't think it will be enough. We need to do something that will directly affect them and make sure our demands get home.
Cheers to 100 days at home.