Self introduction: I am JOY❤️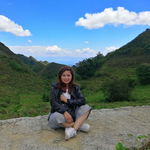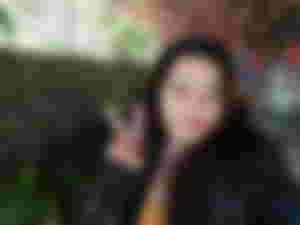 Everything starts with how you feel about yourself ❤️
It was a month of April on the 23rd day, Sunday morning when an innocent child was given a chance to witness the beauty of life! A 26th years in existence, striving a lot to win the battle called "life"!
I am a cebuana, living in the country side. Coming from a huge family, we're nine( 9
), and I'm the eighth member of the family ❤️ There are 4 boys and 5 lovely girls. We also have a pet at home, we have dog and his name is Rambooo. He's very close to me and he always go with us in farm.
My parents are both farmers so, farming is one of our source of income. The crops we planted was mostly those perishable just like cabbages, carrots and chayote. In summer time we used to plant camote and corn since the supply of rain is insufficient so these crops can survive. During my childhood years, I spent my time helping them at farm. Due to the hardship of life, I am much eager to strive harder in my studies. In my primary education since we're living near in the school so I finished there. It was a fun-filled experience because the teachers there are very passionate in their job, they always allocate time to tutor us even if the time for classes has ended, supposedly they take a nap or rest for a while, they provide a lot of reading materials, and they even gave us food and some clothes.
My secondary education has started so since I am living in a far-flung barangay, I used to walk 2hrs a day back in forth to arrived at school at exactly 8:00am
Rain or shine, I need to hurdle those four years, years of rain and shine inorder to achieve my white and black dream of mine back then. Black because, life wasn't made for me to be easy, experiencing a lot..name it all: poverty, sadness, sufferings and pain pushed me to my limit to conquer those matter. Wherein I only eat the food on the plate what my mom prepared and wear clothes she can only afford to. On the other hand, white because, on those gloomy time God was my ALL IN ALL, praying to Him with a concrite heart, keeping my faith stronger that I could never imagine! God! He really made things possible!
High school journey has about to end and my classmates were busy discussing and exchanging arguments what course to take or which University they choose while here I am in the corner in a four walled classroom setting quietly wishing I was able to share my too but sadly I have nothing to share about *sigh *, poverty hits me so hard. On the day of our graduation my family attended, my heart was so full seeing them happy with the success I made. I am just a typical high school girl who only wants to attend classes and love doing extra curricular activities. I was among member of Cat officer and gladly was able to get my service award, fulfilling in my part because I've surpassed the training under the heat of the sun, a long tiring day, those weekends that I need to walk again for 4 hrs. But what I love the most in the CAT Officer that forever carved in my heart was the 3 M's. I've learned a lot on that training.
Later on, I never thought that my father has a planned to enrolled me in the University, God was so good because ever since he knows the desire of my heart that I really love going to school even if I'm that smart enough in academic.
The enrollment period came, and my father said that I take up the Bs Agriculture course so without any hesitation. I completed the requirements needed and submitted it successfully.