Article #29 ✍️
G oo d Day Read.Cash friends!
Way back before my high school days. Our teacher in the contemporary world subject gave an activity about making a poem. As I've said in my latest article entitled "Why Do I Feel Bored Writing" that I love writing poems and essays but I feel bored because of lack of ideas and improper grammar.

While thinking about what topic to write for today's blog, I saw this on the wall near our door. So I got an idea what would be good to write for my article today. Reading the poem makes me feel inspired to continue my teaching profession. It's been a year since I wrote this, but until now it's still fresh and alive in my recollection. I remembered that this poem was written from the bottom of my heart. With the dreams and goals to be pursued even how long and far it takes.
Let me introduce to you first my generous and smart sponsors ❤️ Thank you for not giving up on me and leaving my sponsors blocked. Abundance of blessings will be upon you all 🥰
You can subscribe and read their worth reading blog's if you want to
---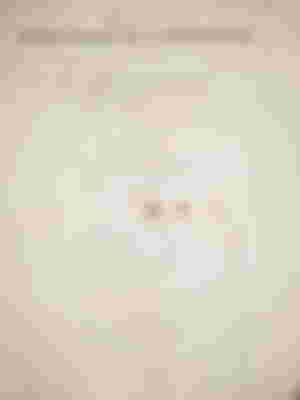 "EDUCATION IS A SURVIVAL"
Life is not about to survive, but also to fulfill the goals
Not just to accept the challenge, but also to obey the rules
It is a way of success that needs endurance
That will leads us in achieving with perseverance
Education is a life teaching
That give us knowledge for preaching and sharing
Enlighten our minds for knowing the truth
However, sometimes it seems falling apart
But not to make us depart
Achieving our dreams is not easy
Because sometimes we can feel lazy
But remember, education is our stepping stone
To guide us nor to failed us alone
Commit yourself into the Lord to have success
Rather than to make your plan useless
Believe yourself with determination
Do not be deceive from any temptation
In general, the poem stands for a battlefield for studying. This is about how we accept the challenges we face while pursuing our dreams as a student. Aiming that even how hard life is, we must need to have perseverance and motivate ourselves. One of the most important part of this poem is to commit to the Lord our plans. Do not be deceive from any temptations in this unrighteous world. Bear in mind, that God will never ever abandon us nor leave us. He will lead the way and open the doors of opportunities for us.
Dealing to an online class learning today is a very huge struggle and battle for me. I admit the fact that I gain a low learning from all the lessons we tackled from our discussions. In that reason I planned to stop my studies and just find a job. But what made me realized and think so deeply is the sacrifices of my parents, sister and myself. We all know that Education is a survival and what is our main enemy in this battlefield is our self and decision making. We must be wise to confront the challenges we faced and help ourselves to overcome it.
There are many instances that I am planning to stop because I don't have any improvements and learning in this online/modular class. I can't even feel that I am a college student. How sad for a student like me 😥😪 who's with me? ako lang ba naka feel nito?
In my case today, it's either I continue or else I stop pursuing my dreams? Yet there are so many reason to continue than to stop without having a good future. I already understand this situation and also realized that life is not only for today but for tomorrow that's waiting for me. If you believe all impossible things will become possible.
Again and again, I realized everything and still fighting to win this battle. I know I am not alone because God is always with me.
That would be all for today. I hope you have caught some lesson learning from the poem I shared with you for today's blog.
Gracias, Kansahamnaeda, Thank you for reading my article ❤️
LIKE, COMMENT AND SUBSCRIBE 📩