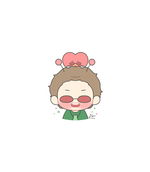 Hello beautiful people!
I hope you all are doing fine amidst of the shortcomings and uncertainties we may feel day by day. Always remember that a positive life is a happy life. ✨
---
Maybe if period pain burned calories, it'd be worth it. - Unknown
Only if. However it does not. I already shared it here about how unusual my menstruation is. Girls should be experiencing it every month at least three to five days. In my case, I started having my monthly period way back 2011, I was first year high school that time. It was smooth back then. Like I always have it every month for five days. No menstrual cramps at all. It feels like I do not have it because I really do not feel anything except the feeling of wearing sanitary napkin, that's all.
And things changed when I started not to have it anymore. It did not visit me for 11 months, and I was surprised. Well, part of me is happy since I do not need to wear sanitary napkin which actually gives me discomfort. And part of me is scared that it may cause any disease. That's when I decided to visit a doctor. Just prescribed me some medicines and my menstruation will be back to normal. And it did, for about two months only. And it did not visit me again for another two months.
And just the other day, my hips and abdomen felt a lot of pain and I thought maybe I will be having it this month and I was not mistaken. It came for real.
But it never came to my mind that I will be experiencing this menstrual cramps.
After I confirmed that I have it, I started feeling severe pain on my hips and abdomen that I even thought of cutting my body to half since I cannot bear it anymore. It was too painful. It was my first time experiencing it.
Good thing, my room mate is still awake that I asked him to buy me Buscopan while I prepare a hot compress. When he get home from pharmacy I took the medicine right away hoping it will at least ease the pain. Unfortuntely, it was already 30 minutes after taking it and the pain is still there. I tried to sit, lie in bed again, stand, and all but the pain will not get away my body that the only thing I can do is cry and cry. Buscopan and hot compress did not work on me. I tried to search on internet some home remedies to at least relieve the pain. I tried to position my body in a fetus way as stated there but it did not work.
I am still hoping for Buscopan to work for about three hours after taking it since my mamii @BreadChamp used to take it as well when she has her period and it works on her. But it seems to be different for me. Since I can't take the pain anymore, I tried to knock on my room mates door to ask him again to buy me some Advil instead, however he fell asleep already. I have no choice but to buy it myself even if I am crying in pain. I tried to bear the pain going to pharmacy and took it right away when I got home.
I waited for about 30 minutes after taking Advil to see if it will take effect, and thanks God it did. The pain was relieved and I can lie in my bed peacefully without feeling it. I still kept my hot compress on my belly just in case.
I am having a strong menstruation that I need to change my sanitary napkin every two hours. I kept on drinking water as well in the fear that I may get dehydrated.
Good thing, today is my third day and I am not feeling any pain anymore. I never thought that I'll be experiencing such pain. I really thought of cutting my body, for real. It's my first time and I did not expect it to be this painful. I salute to all the girls out there who is experiencing menstrual cramps every month. You're so brave for enduring such pain. I remembered our neighbor in the province, when she will have her period she will really faint and her colour will turn pale. I can't imagine experiencing that as well.
Anyway, good thing I am feeling better right now.
---
That's all for today beautiful people. If you have any thoughts about this, feel free to leave it in the comment section below. Let's interact. Stay safe always! Xoxo ✨☺️
- MissJo 💜