When most people think of Disney, they think of the entertainment and media conglomerate that created characters like Mickey Mouse and theme parks like Disneyland. However, with the 80% ownership stake of the popular TV sports network ESPN, you may be wondering what Disney's view of sports betting may be.
Although Disney has opposed gambling in the past, its role in the world of sports betting may be changing. With announcements from executives about making this happen mostly through their ESPN holding, Disney could be headed towards a shift of being more accepting of sports betting and everything that comes with it.
To discover more about Disney entering into the gambling industry, you will need to wait and see how things turn out. Keep reading to learn more about the potential role Disney may play in sports betting in the future.
When it comes to Disney, people tend to think of family-friendly movies, tv shows, and theme parks that have been around for many years. They have had a reputation for supporting anything that is family-centered and opposed things that may compromise that belief. 
For years Disney has been in opposition to legalizing sports betting, especially in states such as Florida because it does not fit with the culture they have tried to cultivate. Sports betting, according to Disney, does not fit the family-friendly environment and should not be allowed. 
However, in recent years, Disney has acquired many franchises such as Star Wars and Pixar as well as several non-creative companies such as ESPN and ABC. With these achievements, the company has been presented with many opportunities to branch out of what has become normal for them.
For example, ESPN has not hidden the fact that they would like to get more involved in sports betting. They would even like to go so far as to set up a sportsbook with their brand attached, which would bring in a substantial amount of money. And who can blame them? Sports betting is taking the US by storm, with many states where it was previously illegal making it legal in 2021, or at least proposing regulations to do so in the near future.
Disney, however, is reportedly against this change as it goes against the atmosphere they have tried to uphold. In fact, there have been some reports that Disney is looking into dropping ESPN from its holdings due to this particular conflict in opinion. But in a country like the USA, you can't always take the media at face value.
Although the rumors seem plausible with Disney's reputation for wanting to maintain a family-friendly reputation, other reports and news outlets actually oppose this viewpoint. There are some experts that say Disney is as much a part of wanting to move into sports betting as ESPN is.
In fact, some reports state that this has been a conversation that has been on the books since the beginning of this year. Within the Disney company, there seem to be many that would like to move in a different direction, while there are still others that do not.
But who can blame them? Companies and people everywhere are making millions of dollars off of sports betting. And even though Disney is a "family-friendly" company, they are a business first, and they need to expand in a way that will appease their stock holders.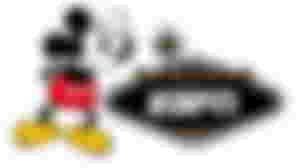 When it comes to sports betting, the last company people may think of is Disney. This is because in the past Disney has been about family entertainment and opposed anything that may be seen as not family-friendly. 
At a recent conference, Bob Chapek, who is Disney's CEO, announced that the company is going to be moving into the world of sports betting. The plan seems to be focused on doing that through ESPN, which will appease many of the stakeholders who have been in favor of the shift.
One of the reasons Disney is considering this opportunity is because of the new target market they may be able to bring in. The sports betting industry will allow them to bring in younger sports fans that are interested in the gambling world, and allow them to retain people who have been fans of the Disney company since they were but 2 or 3 years old as they grow to become adults.
Since many investors within the ESPN franchise have expressed interest in getting more involved in the sports betting industry, Disney executives have had to take a closer look. With the announcement from Bob Chapek, it seems they may just be moving in that direction.
It has been reported that Disney may even be in negotiations with some casino operators and sportsbooks with the intention of licensing the ESPN brand. Although it is not a done deal, if it goes through, it could mean a great deal of money for the company. With the sports betting industry growing in size so rapidly, it makes sense that Disney would want to be a part of something so lucrative. 
Even though the interest has been set, Disney is said to be moving slowly and somewhat cautiously into the sports betting industry. This is partly because of the issue with many states not having legalized sports betting as of yet.
Currently, there are only 22 states that have legalized sports betting for the most part while other states have bills in motion, but not passed yet. Even more concerning to Disney are the seven states where sports betting stays illegal. 
Also to take into consideration for Disney is that while sports betting will definitely open up another revenue stream, it may take some time to get there completely. This is because the industry is still growing and people are still figuring out how to participate in it. Although executives feel strongly about moving into the sports betting industry, there is still concern about Disney's reputation. After the announcement by Chapek, there were many objections that were based on what this would do to the family-friendly atmosphere. But in this world, money trumps all.
At the end of the day, whether Disney decides to move forward with the sports betting expansion or not, is a decision that will not be made lightly. Executives throughout the organization all have the best intentions for the health and reputation of the Disney brand. It will be interesting to see how this story develops in the coming years.
This article has been brought to you by MintDice's upcoming sports betting - stay tuned later this year. Originally posted on MintDice.