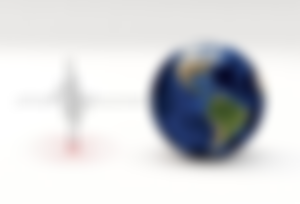 This situation happened to me more than 11 months ago but reviewing my life, I want to remind you of what I wrote on that occasion because it seems extremely important to me to take these measures into account that can save your lives.
The tweet is from the date the earthquake occurred, and you can verify that information.

Hello readers:
Today a worry assails me, I was peacefully sleeping in my bed when suddenly I felt my room being shaken, the room was dark (I usually keep it that way because it's nice to me), and I was surprised to hear the comments from the neighbors so early in the morning (it was approximately 5 am), removing that trembled. Then I remembered several measures that I usually implement, because r other times I have had to overcome the experience, and I want to comment on them here, so that serves as a reference.
Before starting to list them, I leave the image of Twitter where Funvisis, which is the organization in charge of reporting earthquakes in Venezuela, shows the magnitude, time and informs about the same.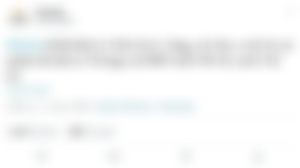 Although it was very mild, due to the calm the silence that is in those hours, also the silence that usually exists due to the pandemic (everything is quiet, and the slightest noise usually listen or feel magnified) I felt it very pronounced, and it really is a very scary situation, especially if you live and an elevated floor of a building.

Measures to take
Try to stay calm, focus and avoid running as much as possible, as it can be more dangerous for your life.

Get down on the floor when I tried to cover myself, while doing short steps, avoid running because it can be worse.

Stay away from windows, glass, blunt objects that may fall on you.

Try to get under a table, desk, or something that covers it. If you don't have time to do it, try to cover your face with your arms to protect yourself.

If you are on the street, stay away from buildings, utility poles, electric cables, and elevated buildings that may fall on or near you.

After the shaking ended, tried to cut the power, and if you get caught, avoid learning fire to signal, this is very dangerous because there may be a gas leak and create an explosion. If you need lighting, tried to use flashlights.
Basically, these are the general recommendations to treat during a tremor.

It is important to highlight that as a preventive measure You should try to have a first aid kit with antibiotics, pain relievers, bandages, a flashlight, and if possible cookies, candy, or some food; this It can be very useful to help overcome the first bad moments if a very strong earthquake occurs that causes a lot of damage or hurts a lot of people.
It is very important that you look for an open site, people will be waiting for help there, and You will probably receive help from the security forces with more specific instructions.
I hope this information is useful for you and that you never have to overcome that difficult experience.
---
¡See you in my next post!