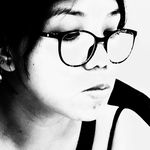 Have you notice yourself, follow a specific person and watch or read their posts that it became a hobby? Have you noticed that you stay tuned for their next upload? In some ways, I did. Vloggers, streamers, social media personality and many more.
I only follow a few channels in YouTube and Facebook. I don't want my newsfeed to be flooded by other things that I am not interested in.
I don't know what got me writing about this topic but I'd be happy to share some of the channels that I watch, follow and I'm subscribed to.
(Me watching Ninong Ry and Wil Dasovich's vlog and podcast got me to do this)
Let's check first my Facebook account and see what pages I follow...Hmmmmmm maka mamaya may hindi dapat makita hahahha. I haven't checked ever since I joined Facebook hahahah!
Surprisingly...

Ooops! Most pages I followed recently are cloth diaper brands. Some of them are online stores for skin care, for baby products, vape products, food pages, house and lot rentals, movies, bands, etc. Let me check if we have any personalities or pages that I can recommend.
---
Let me thank my lovely, gorgeous sponsors first! 
---
Hindi po ako bayaran lels, I just want to share this for entertainment purposes only and check them out if you are bored. Here are a few of the pages that I follow:
If you are looking for a gift for your computer babad na husband or even if you want a customized mousepad for yourself, I recommend this store.

I purchased a customized mousepad for my husband as a surprise birthday gift. I was shocked that the price is cheap for a customized product. I purchased this for 600pesos for a 70x30cm size. You just need to send a picture of the design you wanted to print. They also have Lazada and Shopee accounts too.

I followed here during my pregnancy. I know I have my own OB, I was just surprised that a there are doctors now that has Facebook pages. She's very helpful but also has a strong personality. I just love how she posts, and the comedy I find reading the comments section and her being sarcastic sometimes but rude (for me at least). To other soon to be moms, her page is really educational. Strongly recommended!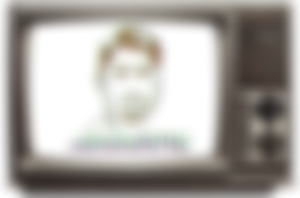 I followed this guy's page during the pandemic but I already have seen or watched his videos before lockdown. I think that was around 2019 and I still remember me and my co-workers dancing to his dance steps. Remember the Macarena dance before 2019 ended?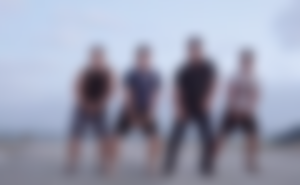 We loved this dance and his other dance covers too! It was really very hard to follow, you will need lots of time to practice the moves! HAHAHAHHAHA
Basically I love his personality, his humor and his dance moves, very 80s-90s.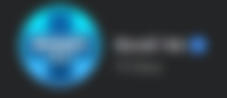 If you're an animal lover, I strongly recommend this. I enjoy seeing the doctors rescue or cure any animals that come in to their clinic.

I love this girl. She do make up tutorial while telling a murder mystery stories. Pretty unusual combination right? Interesting too.
I can still remember during my pregnancy, I usually watch murder mysteries or documentaries and missing child documentaries. This is one of the unsolved cases that I've watched on Netflix.
A lot of people are still hoping that the child is still alive after years that she's been missing.
As per my previous article, I wanna dye, I love dyeing my hair. This guy does reaction videos of DIY hair coloring, bleaching or hair cutting videos. He's a lovely hair dresser by the way.

I used to watch her channel once she has a new upload. It was her twins that caught our, me and my sister's attention. We love seeing the twins eat veggies and fruits.

My sisters and I enjoy watching them years ago. These 4 guys jive to each other and have very different personalities that I enjoy watching. They do bunch of things, too many to mention hahahaha. They basically are the Try Guys, they try to do everything that comes in to their minds.
Cesar Millan (The Dog Whisperer)

If you have dogs or love dogs, you might know him. Yes, the Dog Whisperer. We used to watch The Dog Whisperer in Nat Geo. It was just fascinating how he trains dogs, even dangerous dogs.

Lastly, my favorite vlogger. I was also surprised thst I still watch his YouTube channel and even subscribe to his podcast. We knew him from his Tsong and Tsonggo vlogs when he was still starting. He was with his dad doing gay linggo. Now he has 3 YouTube channels:
I just love how he showcased life in general.
addt'l
There are other channels that I am not subscribed but I try to watch their videos sometimes.
Oliver Austria - the architect that went viral after he made a reaction video to celebrity houses.
CongTV - I think I am about to subs to his channel as I like his personality, very down to earth and cool. No filter but his humor is very 90s.
Ninong Ry - After watching and listening to Wil Dasovich's podcast with Ninong Ry, I think I am about to subs to his channel too! I don't cook well but he shows how to cook in a very authentic way.
---
Thank you for reading my article. Now share pages or channels that are interesting to your taste, I might like it too!