Build your emergency fund to protect your investments or in case of job loss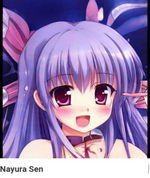 ****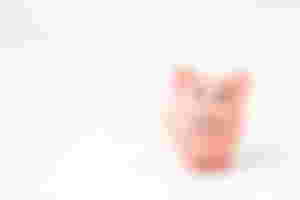 You are probably one of the many people like me that haven't been educated well on how to budget your finances. And in some way, want to improve your financial stability at all cost. I'm no financial advisor, but I have been in that situation, where I needed money but I am left with none. And through reading and hearing from different vlogers online and based on my pandemic experience, I have realized the importance of having an emergency fund. This, in a way, has helped me survive by changing jobs recently, but still being able to spend money daily despite having no income, and also protecting some of my investment.
And if you are here for that, I have given practical reasons why you should start building your own emergency fund.
It is a considerable amount of money you need to save in case of an emergency. It can be in cash or anywhere you have immediate access.
Emergencies are like changing or losing your job. One of the good examples is the Covid-19 pandemic, changing of jobs and other emergencies related to health which may occur in the future. Your emergency fund must cover your electric bills, rentals, water bill, food, transportation and most of your basic needs. Your emergency fund must equate to paying your basic needs to cover three to sixth months of your spending according to Investopedia. It can be three to six times of your monthly income or whatever you or your family need if anything happens.
 It is important to set an achievable amount you need to save. As for me, I started saving my emergency fund last year, which I have saved because I plan on resigning from my recent job. Though I have not fully completed mine, it was really a big help during the first month of my new employment. Currently, I'm starting from scratch because I spent it a month ago. For medical requirements and basic needs, e.g. rentals, food, transportation, etc..
You can establish your timeline based on the amount you can save from your income. You can also consider the time you think you can stay at your current job. Or you can also take sidelines or an additional source of income that will help you from saving.
It is okay if you start your saving small. The important part is you are saving consistently. Because you won't realize it later on, you are already upgrading your own saving habits. From a 100 to 200 or even more.
Free of debt (or less debt). Most people I know who live paycheck to paycheck resort to getting debt in case of emergencies, like health etc. They loan on SSS, Pag-ibig, Philhealth or even on online lending platforms. This makes it harder for them to continue to live the life they had before the emergency. If you have an emergency fund, you can prevent this kind of incident. 
Investment Protection. Have you ever been in a situation when you needed to exchange your Crypto even if its price is at an all-time low? I can't recall how many times I did that. I exchange some of my crypto investment whenever there's an urgent matter that needs to be paid. And it is literally heartbreaking when you witness having them at an all-time high, but you needed to exchange them at an all-time low. But if you have an allocated amount of money in case of emergencies, you won't go through that situation again.
In case of house, cars damage and repair etc. We all know that all materials decrease in strength overtime, and we can't avoid that. There will be a time when you need money for renovation due to materials being worn out. Typhoons are also a threat to our houses and jobs, knowing that our country (Philippines) is very vulnerable to natural disaster.  
Building emergency fund is really important because in case you need money you can have it any time. It protects you from acquiring debt, selling your investment at a lower price and you can use it for other emergencies that may occur on the future.
No money to save? Pero may pangshoppee? Sakin may pang Jollibee? Haha. Rawr. Start building your own emergency fund now, avoid excuses. ;)
Thank you for reading lovelots. Haha
Thanks to Fabian Blank @blankerwahnsinn for making this photo available freely on Unsplash 🎁 https://unsplash.com/photos/pElSkGRA2NU