Back To University life.
Hey folks, what's up?
Hope you Are doing great. First, I wish all of you a happy fall and a productive month ahead. Umm, I know I am a little late but I think it's not too late to take a new start.
It's just only me or you who have the same suspicion too as Time is ratifying so quickly may be because we are so much busy in our lives, especially in the virtual world. We have no time for anyone or anything except cell phones and talking to GF/BF or a Random GC lol.
I was trying for the last two days to take the time to write something, especially at September's End and October's beginning but can't do so coz My mom was not at home and I have to deal with a lot of stuff especially cleaning and cooking. Also, My favorite cousins were at our place on weekend so I thought to give them some company and spend my last weekend creating a lot of fun and craziness before university begins. But will gonna write on these topics, especially on September's Progress maybe tomorrow.
Well, Now let's come back to my today's Topic.
What a day it was. Seeing new faces all around and meeting some old friends, doing chit-chat, sitting in a library to graze our favorite author, ragging of newcomers, making some weird selfies with homies, wandering here and there in labs, and eating cafeteria mess I mean appetizing Food is all that I needed for a long time.
Yesterday I slept early at 11 PM and then woke up early too at 5 Am. After waking up, I offer my prayers and make some promises to myself that will help me to lead an adequate and ethical life at the university.
Try to give my best in my studies and maintain my CGPA.

Not to hurt anyone intentionally or unintentionally.

Always stand up for Right.

Can't tolerate anybody's shit.

Make limited connections in terms of "Friends". Tbh I have a friendly nature so I can make a lot is friends where ever I go and also trust some of them easily but I think now I have to think before making friends in this era coz it will just take zero sec to see your best friend turn into an enemy lol

Used my Pocket money wisely so I can't burden my parents.

Stop eating junk food from the Cafeteria coz it made my stomach sick.
After this, I did my Breakfast and become ready for the university. My Father drop me at the gate of the University and say me Goodbye.
While entering the university I see a girl on my left side of an admin block that was a little scared and can't make the courage to ask anyone about anything. Without wasting a min I come toward her and ask what happened. Are you alright?
She Replied, Hey I am new admission.
Can you please tell me where is the BBA Department?
I replied yes but first be relaxed and give her some instructions while taking her toward her department. In nano sec she becomes my friend and asks me a lot of questions about university stuff and I will answer them all. I almost spend an hour with her before meeting my classmates and my best friend coz I think she needs me more than anyone else at that time.
We exchange our numbers and I ask her whenever you need any kind of help you can ask. No need of worried.
After this, I finally say now it's time to say goodbye to you coz I have my class in 10 minutes.
She thanked me a lot and said Sister, you are the best way you get everything you desire of. These good wishes were enough to take a beautiful start to my day.
Today I was in my casual dress when I come to the class I was amazed coz everyone was like "This is you"
Omg, I just did a little makeup Is it I did a crime? So my fellows are not recognizing me lol
Haha, just kidding TBh everyone was just praising me coz maybe I look so smart and elegant.
Many of you are aware of the fact whenever a new students got admission to university seniors didn't miss a chance to throw their shit on them. The same things were happening today at our university but tbh I am against this sick so-called culture coz new students are already so confused and then this
But I must admit our university boys had some etiquette cuz they are not trying to harm anyone just giving them a few tasks, not more than this like disrespecting anyone's privacy, etc.
Every year, There is a new contract sign-on between the cafeteria management and the university administration.
And this time too, The cafeteria was looking too good they renew the whole place but in terms of prices and food, I miss the old staff. Maybe coz we were addicted to their hospitality. Well, no worries with time Things make sense. The food was yummy though, especially chicken Biryani.
I made some food snaps so have a look at this one.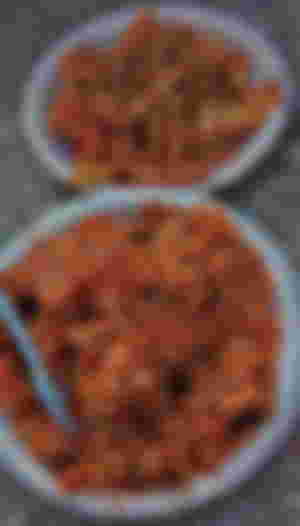 Meeting my Best Friend at the Last Moment:-
I am blessed with the most decent and beautiful best friend but we didn't spend a lot of time together coz she had a class in the morning and then coz of the low mobile signal it was hard to find her in a lot of crowd.
After a lot of struggle, finally, we met but at the last moment when I was almost about to leave university. I was a bit sad cuz of not spending much time with her but from now on we will try to connect as much as we can coz we have to share a lot of craziest stuff.
Our first class was at 8 am but I was sure on Day 1 there is a very less chance of classes according to the strategy.
After waiting for half an hour we doubted the teacher will not come so we left the class. The next class was 10 am and after waiting about half an hour we left the lab.
Now, after a lot of fun, I was extremely tired so I thought let's go back home to surprise my mom.
But after reaching home I got a CR text in our class Group. The teacher is coming so kindly report to the LR-32:(
I was like wth. It's too late now but Thank God today the Teacher didn't mark our attendance.
To be honest, it was a very tiring day but j enjoyed it a lot especially when I met my best friend. Now, before graduation next three years, I have to make a lot of memories with my people at this place coz time is passing too fast and once you complete your degree there's nothing left except relishing old memories. So, instead of being too mature at this age try to act a little fool and cool.
Now I am stopping here coz I have to wake up early in the morning so will see you all very soon till then bye bye take care.
The End...
The header image is taken from Unsplash.