Hello and happy Friyay and October to all of us! I know that you are all busy again for the new plans this month. Thankfully it's going to be weekends in the upcoming days so we can have some chill time before the real deal starts for the new month!
Here I am going to share to you my financial report, mostly BCH earnings in all platforms that I have used for the month of September. Overall I am pretty happy with the results and I'm glad to share it with you. Most my success this month came from SmartBCH tokens and I am so glad that I took the risk!
Disclaimer: None of these are financial advice, please proceed with caution and diligent research before diving into any investments. All of the words that I put in here are just my personal thoughts and judgment. Also note that the prices are not totally accurate in the present time due to the volatile nature of crypto.
In both of these platforms, I have been more active compared to the previous month, but still not that active that I miss some days logging in. For noise I only log in 6x per week and in here I only had 17 articles published. Still I am satisfied with there and hopefully next month I will be more active.

Currently I only have $38.19 (0.0757 BCH) in my noise.cash wallet. That's because I had several outgoing transactions that I have sent into my account in Splinterlands (lol). I will discuss that later. With this I was able to send $195.24(0.38 BCH) in the game as my initial investment.
In this platform I was able to accrue $58.69 (0.116 BCH) with the help of the generous rewarder as well as you guys! Also, I was able to give out $25 to others, making me #38 for the top givers here.


Total BCH earned in both platforms: $292.12 (0.57 BCH) not including the tips given out to others.
This is probably the goat for this month, since I got most of the earnings here at a whopping 2.09 BCH! If you remember before I took the 1 BCH out and left the remaining into the farms and pools of BenSwap.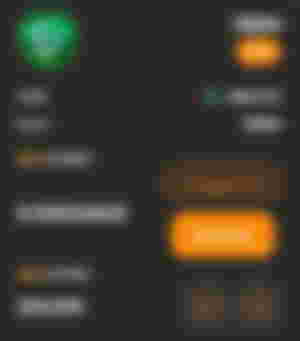 From 550 tokens during the ATH of $EBEN, I took 250 out and left 300 in stake. Then I took again 100 from the stake and placed it in BCH-EBEN liquidity pool. In a span of 21 days, I got 129.019 $EBEN as passive income. The total staked EBEN is now 329.019 which came from the daily compounding of the farmed tokens.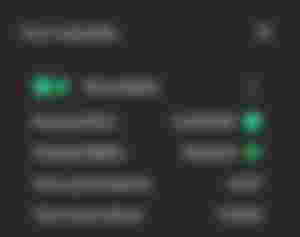 For the liquidity pool, I have 0.183 BCH and 106.629 EBEN pooled. This is equivalent to 0.0366 BCH

I also have some ARG and KTH tokens left. I tried to get their equivalent BCH values and they are around 0.037 BCH
Total value of BCH in SmartBCH: 0.97 BCH
This one is pretty exciting, because I also have started this game during the start of the month. I wish I started earlier though! Some legendary cards worth $20 before have skyrocketed to $600 in just 2 months as I saw their history!

Here you can see my card value which is around $322 (0.63 BCH) right now. I really like collecting and buying those cards which helped me progress and earn more rewards from daily and seasonal chests plus the DEC gained in battle. My in-game wallet now has 14, 257 DEC (0.21 BCH) that came from rewards as well as some card sales that I got.

Another great source of passive income is the in-game's SPS airdrops. This is calculated based on the assets you are currently holding in game, like the card collection, DEC, and SPS staked. This incentivizes players to hold their assets instead of dumping them. The more you hold, the better the airdrop reward you get. Due to the price increase of SPS I now have $66.011 (0.13 BCH) as passive income for a month playing this game plus investing some money into it.
Total BCH assets in Splinterlands: 0.63+ 0.21+ 0.13= 0.97 BCH

Initial investment: $195.24 (0.38 BCH)

Profit: 0.59 BCH
0.13 BCH from 119.521 SPS airdrops

0.22 BCH from 129.019 EBEN from Benswap pools

Total : 0.35 BCH as passive income
= 0.97 (benswap) + 0.97 (splinterlands assets)+ 0.57 (noise and this platform)
=2.51 BCH!
I can say that it is a #BetterSeptember indeed! 2.51 BCH is a great income already for a month, and 0.51 BCH from passive income sources is also a decent amount. But we know that the month of September has been pretty bearish for all cryptocurrencies. If BCH was still on it's ATH maybe I can even get 3 BCH this month! Even with the massive price changes and impermanent loss from LP pools, I was able to reinvest and grow my BCH earnings. I wish that the upcoming months will be bullish and green for all of us!
( I apologize if I wasn't able to visit you in the past few days, was busy with something!)
See you in the next one!
*Lead Image from Pixabay
[#27] October 1, 2021