I can't stress enough how busy I was last week that I missed several days here again... damn. But that was finally done amd I can focus back on being active here again just like the previous times. All of those busy-ness has been relieved after having a great time with our friends in the AxieBCH Dojo!
Several days ago, there was an announcement from our coaches that we will have a set of minigames that's going to be held in the 20th of November. I mentioned in my Mid-November article that I was looking forward to events like this, and the excitement was in the air!
We all know (or some do) that Saturday is a Caturday where we celebrate the special day of our cattos. And to coincide with that is the AxieBCH Dojo mini-games. It started around 8pm PH time and was expected to finish in 11pm. There are four different levels/ rounds that will eliminate players until the Top 4 players are left. These rounds are the following:
25 items Elimination Exam
The first round is a beast, because it does feel like you are taking an online exam from classes lol. The questions revolve around BCH, AxieBCH Dojo, and Axie Infinity such as " Who are the founders of the AxieBCH Dojo?"- along those lines. These are difficult questions and will test your knowledge about the stuffs above. There were 29 people who passed out of almost 40 participants.
Game of Scribbles and Guesses
The next game is about creating scribbles and guessing based on the words that the scribbler was presented. The one who gets the guess right will gain the most points. There were three rooms that are headed by our three coaches.
In my case, I really laughed when I was about to draw "shampoo" and I drew a bottle. As a hint, I wrote the words "Palmolive" after the bottle and the guessers did write Palmolive instead of shampoo! 😹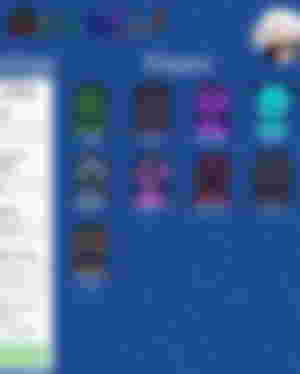 After this round, 16 players will proceed to the most fun game yet lol.
Gaartic Phone Misrepresentations
The next game is about drawing. All players will have to draw in the first round with anything they wanted for a long amount of time. This game had 16 rounds since there are 16 members who drew their own. After the initial drawings, these will be shown to the next players and they have to draw what they see as exact as they could. And that's where the fun begins!
As the orginal drawing gets passed on, there will be major changes as some people get troubled by the time ticking so fast that they can't draw properly. Also, if the original is difficult to replicate, then the next player will most likely mess it up. In my case, I drew a catto and the final 16th drawing turned into a blue Snowman. 😹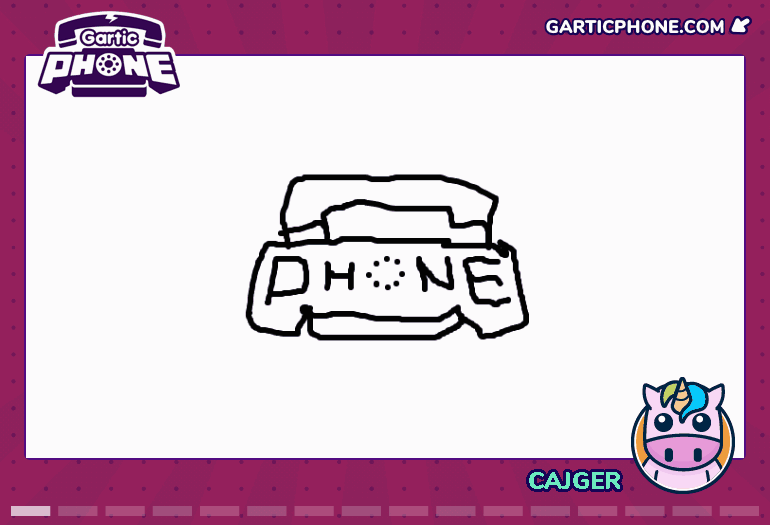 You can see from the GIF above posted by our coach the changes from beginning until the end LOL.
The Last Stand: Ticking Word Bomb!
Due to my long play time, I am nervous that my phone will shut down before the game ends. In this game, 11 players have to compete for the Top 4. The rules of this game is simple : The bomb shows a series of letters that you need to connect and fill to make a word. For example, you can see below the letters OR. To make a word, you can use it this way: BefORe, TailOR, ORnate. If you didn't submit any as your turn comes, the bomb will explode and you only have 3 lives to hold on. The one with the most lives will win in the end, and the 4 last man standing will get their place.
3 of our coaches are in the game and they did eliminate themselves as they are just the facilitators. The challenge in this game is that you might get mental blocked or too nervous that you can't think properly haha.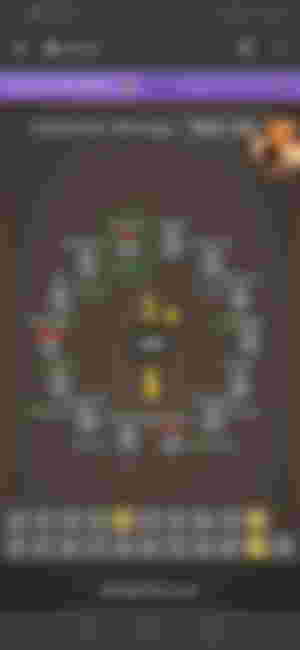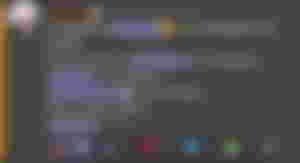 I was shocked and breathing heavily after the event, because the final game was really intense! You can feel the pressure that a single mistake will cost you, and it's really difficult especially the set of letters left are hard to use.
After the game our coach announced the 4 winners and I am all happy for everyone, winner or not. The winner gets 8000 $AXIEBCH, 2nd place gets $4000 AXIEBCH, and the 3rd/4th gets 1500 $AXIEBCH. We all know that these games really did make us laugh endlessly and that's enough even if there was no price incentives. They are just a bonus to be honest, what's important was the fun that we had that night.
After Party: Another Lucky Pulls!
When the game finished, we had a small talk on the Voice Chat with LoL, Clockwork, @fantagiraand @bmjc98 All of us were laughing with the turn of events, and can't speak well properly .It was already past 12 am and we're supposed to sleep, but no, we're zombies!
After that I managed to sneak into another blockchain game I am playing- Splinterlands and here I am plaing two accounts. The first one got a Gold Foil rare card that's worth $19 at the time and another one is a Legendary that's almost the same price at $38 total. Combined with my AXIEBCH winnings I got $80 in a day alone. It was a really lucky day for me! I guess that's to recoup my losses and unluckiness in the arena matches. After I got the 8000 AxieBCH, I staked them immediately into the Mistswap LP to gain more passive income.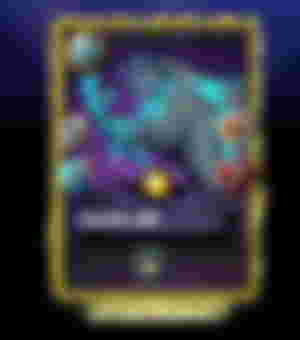 We were having some conversations that these games might happen again sometime, especially that the Christmas party is on the way. With so many rewarding things to come like the $50 spin-the-wheel, minigames, hoodies, and Christmas Party event, I am sure that every members of the AxieBCH Dojo will love it! In our case we plan to have a game later this night just like what we did, and can't wait to see how it goes!
______________________________________________
So that's all for today! I hope that you enjoyed reading this one! I you want to join the AxieBCH Discord to apply for scholarships, you can check this out and don't miss the opportunity! There are already 70 scholars and after they reach 100 this year, they will only accept again in March 2022 as projected by gramps.
In my next two articles, I'll be sharing yet another celebration that our family had last two weeks ago- it should have been published last week if I were not busy!
See you next time, happy Monday and new week!
[#39 ] November 22, 2021

Sponsors of MegaKyodaiBanrai