I am sure that most of us had an amazing August, mostly from our BCH accumulated and HODL'd for the month. Our hard work, effort, and time spent coming into fruition makes us feel rewarded and satisfied, wanting to push more this September. I congratulate each and every one of us who succeeded in our personal goals! For me, I currently have 0.53 BCH in my wallet that started from zero four months ago, and I spent some of them for expenses. I have no doubt that I should have reached 1 BCH if I didn't spend some of it!
Anyway, what happened during the last weekend of August really pushed me out of my shell to venture into the deeper world of cryptocurrencies.
I have heard of cryptocurrencies around 7 years ago but I didn't bother researching about it. Probably because I am still a high schooler enjoying most of his life playing video games or having hang outs with some friends. When I hear of something techy, my brain would like to hear more about it. But in the case of crypto, the poor brain of mine would shut down. Money, finances, and investments are foreign topics for me. Little did I know that I am too late to the party.
Fast forward into Christmas day of December 2020, our relatives came into our home and stayed for two days to celebrate with us. In the afternoon of the 25th, my older cousin mentioned something about her digital wallet earning lots of ROI. She mentioned that her portfolio increased by 132%, and she's gonna take some of it for some expenses. The curious catto in me prompted to ask about how did it happen.
She mentioned putting in initial investment into different coins to take advantage of the fluctuating prices in the crypto market. Well, I am still clueless about this crypto stuff but she explained it in layman's terms. The basic knowledge of buying low and selling high is such an example.
My mom heard of this conversation and she was amazed at this idea of gaining high returns in a possibly short amount of time. I got myself a crypto wallet that time and mom funded me $20 as a start. I did put some of my savings in as well, so let's say I had $50 total.
After 3 months, our initial investment really took off and my portfolio rose up to more than 200% since I diversified a bit and did my own reseach. It was shocking how fluctuations happen so quickly in a matter of seconds. Then for the following months, lots of stuff already happened doing some quick trades.
Last Saturday (August 28), I read an article here discussing SmartBCH, from an amazing writer @ Jane. She described her experience and added some instructions into it that I was able to follow. It's my first time to use Metamask, the gateway to numerous blockchain applications and trying to understand crypto staking, pools, and farms.
That day, I quickly went in and purchased some EBEN tokens from BCH after the lengthy set-up. 1000 EBEN coins would cost around 0. 2 BCH and I tried exchanging mine to exactly 0.1 BCH into 500 EBEN coins. I am glad to that I was able to get it during the pre-sale which would end after 12 hours, as they are going to burn the unsold coins. I immediately staked all of it and call it a day.
This is my current balance as of now and I have gained over 30 EBEN for 3 days. The APR during the time of sale was around 900% and the value of EBEN is at 0.12 dollars per coin. I compound the harvested coins every morning. It's a good thing that BCH has very low fees per compounding too.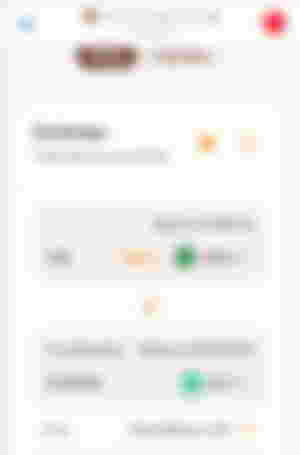 I tried to look up how much is EBEN today and it's already at 0.302 dollars! That means the coined tripled in value and I also got additional coins to my stake. Not to mention that my initial 0.1 BCH became 0.25 in a matter of days too.
With this, I have successfully dabbled into the decentralized exchange and I am thankful for SmartBCH and the team behind for letting me out of my comfort zone to try new crypto things. I am hopeful to see more people would try this with BCH as the gateway and support this project. Imagine if the coin value skyrockets to 1 dollar, my 0.1 BCH would quickly become close to 1 BCH! As an early holder of the coins I am proud to be part of this.
That's all everyone! Later this morning I will be checking you out again, I got busy the whole day from some errands at home. Currently it's 1:45 am lols. Thank you very much!
*Disclaimer: Please take note that none of this is financial advice and please always DYOR before putting your money in. I am just sharing my personal experience. I may have missed something out too, as I am new to this!
[#13] Published September 2, 2021

Sponsors of MegaKyodaiBanrai