Last night, until early in the morning (around 3 am lol) we were busy talking in the AxieBCH Discord again, laughing like crazy because of a friend's crazy laughter. Imagine at that time we are still awake and laughing. Most of them have graveyard shifts and we're just hanging out. It's a great way to relax and chill out for a while. My sleep schedule has changed since then, and I often sleep at around 4 am in the morning, then wake up at 10-11 am. That means on average I get around 6-7 hours of sleep.
After waking up at around 10 am, I did first some small tasks and errands then ate my breakfast. After having my breakfast, I did my Axie grind first in Arena where I have to consume 20 energies for SLP and MMR boost. Thankfully after getting into 0 energy, I did raise my rank into 1500, which means my average slp per win will be 12 instead of 9. I always struggled since the beginning of season 19 since my AAP team was nerfed so bad. It's a daily struggle to move up and facing strong teams like reptiles, plants, beasts, and birds. I hope that before the next payout, this will continue so that I can receive more BCH.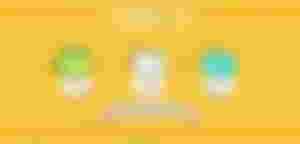 I finished all the energies at around noon time so I did rest for a bit and ate lunch. I went back to my room at 1 pm and was planning to finish the adventure.
Going back to my room, I did scroll and watched some YouTube videos first because I feel full. And then, I feel sleepy and took a nap first at 2pm. Aaand that nap became a pretty long sleep, waking up at 6pm! I always eat early dinner so I did have mine. I went back upstairs to my room to finish my adventure and it took me 30 minutes. Then I had my shower to freshen up a bit.
Our coach Nazko in AxieBCH decided that we will have a new set of scholars again for this day. At the moment, we have 80 scholars and if these 5 new ones will pass, we are now 85 and the remaining 5 more are the lucky ones to come since the scholarship program will stop for a while until February or March. Gramps OliCrypto will focus on improving our temas in the guild, build tournaments, and start reinvesting into the AxieBCH token and Liquidity Education program. The Liquidity Program is available for all scholars where they will be given a set of LP tokens for AxieBCH - BCH pairs. 50% will be available for Mistswap and 50% for TangoSwap. The condition for this is that the scholars are not allowed to convert and sell these LP tolens. They are only allowed to hold and gain profit in the interest coming fron the pool. It is also okay to add more and reinvest from this.
After the scholar test and interview, 5 people passed and will receive their teams for the next days. I am very happy for them and excited for the plants to ensue after this.
I had my midnight snack consisting of a simple sandwich and biscuits. It feels so good to eat at night and I don't know why. It's like you are savoring every bite of each and the time feels slow. Then I topped it off with a glass of milk.
Right now, I am talking with my friends again in the Discord voice chat while creating this article. Later, after publishing this, I will be playing Splinterlands and will finish the daily quests on my two accounts.
________________________
I was planning to write a different topic this day, but yeah, my afternoon sleep ruined it all lol. Maybe that's the sign that I should rest a bit for weekend now and recharge again. I need to do more preparation for the next few topics.
[#44] December 3, 2021

Sponsors of MegaKyodaiBanrai