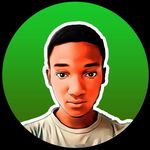 Today was pretty cool. It rained some days ago but the sun is not that scorching. So we are still good to go. I have been preparing a lot for my convocation ceremony which will come up in a few days' time. So I have had some little time to spend on engagement. But I would make sure not to lose track because it's still there in my October goals and I am yet to meet the target.
Just like yesterday when I was writing about my goals and accomplishments for the month. Today marks the half of the month. Who can tell how fast time flies? Before the blink of an eye, we would realize it's already month end and we begin to wish ourselves a happy new month again. I pray this month of "bers" continues to favor us and I seek refuge from all kinds of disaster and sadness.
I have been trying to compose this wire up since morning but I was unable to round it up. Sometimes in our lives, we just have to keep some things to ourselves and there are also things you mustn't keep to yourself. Most times we are the cause of our own problems when we never learn how to keep our mouths shut and quiet.
It might be more than three based on your own point of view and your own opinions.
Your income should be kept private from others. At first, I would love to ask a question. Why must you flaunt your earnings to others? For them to know you are rich? I don't really get it. Your earnings and income should be kept to yourself.
Most times when some people get robbed of their money or valuables. I don't find them to be sympathetic, because most of the time they would be the ones to call those in need of the money or valuables to come for it. Take for example someone on a call with someone else who may be in a public bus or somewhere crowded and full of strangers. At places like this, you see them blabbering their mouths about the cash sent into their bank account, the huge amount of transactions they made for the day. These are what some people might have overheard and then set up a plan for such a person. Then at the end of the day, you see them out on the streets crying for mercy on how they were robbed.
Another reason to keep your income to yourself is the fact of oppression and depression. Some people beside you, who knows? Who knows what they are passing through at the moment. You don't just mention a huge amount in front of them when you know that they can't afford such huge amount.m, or even a family that is finding it hard to put their hands to their mouth. If the family isn't strong they might fall into depression.
Your spouse has the right to know about your income. But better be wise on what you spend your income on and make sure to keep a little privacy to yourself.
Your love life should always be kept private. I repeat keep whatever has happened to you in your relationship to your relationship and not gossip about your relationship with just anyone. One thing we don't know is that "not everyone is happy towards our success" so they are always there to await downfall and most of the time be the source of break up in relationships, divorce in marriage also.
There is a hairdresser's shop adjacent to our house. Most times I walk past their shop, they are always gathered to gossip about their husbands. From there, someone who had already ruined her love life would still come around and pretend they are having a happy love life, listen to your story, and also try to make sure they ruin such a happy home by giving fake advice and enhance evil discussions that can ruin a marriage or relationship.
Lastly is your next move. Make sure to keep it private. There are loads of reasons for you to keep them private. The world is filled with people with good intentions and all people with bad intentions and you can't really tell who is who! So why not just keep it to yourself, take that move first then shock the world with your outcome.
I remembered when I bought a new Samsung device then. My friends would always laugh at the phone I was using before I bought the Samsung device. But deep within me, I wish I am going to shut their mouth up someday. I saved up my money for months without telling any of them apart from my elder brother who knew about it all from the beginning. I did this for months till the amount needed to get my mobile was completed. So I went to buy it and the next day I brought it out and inserted my SIM card in it. My friends were like " who owns the phone?" "This kind of expensive phone?" "They would love to have one". I felt the amazement and shock in them. It was just so unexpected. I took back my glory as they never could make a joke of me about my mobile device anymore but rather respect my actions.
One of them told me "what I like about you is that you always keep your next move to yourself and not blabber all around" he added ("I have learnt this from you") in some months after he shocked us all with an iPhone and an HP laptop. 😝 😂
It is not that we should keep things too private because there are still some people you can trust and even seek advice from. They are the people you should trust and assured they trust you too. Leak it out to them and seek their experience and advice about your next move. But still, make sure you hold about 50% privacy to yourself.

Please don't forget to follow McYusuff on noisecash. Don't forget the "double f" or you follow up with the link below. 
https://noise.cash/u/McYusuff