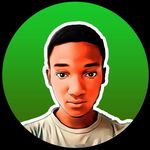 We have nothing to gain from arrogance and ungratefulness. But there is always a reward for appreciation. Even among us humans if we were done a favor or someone did something good to us be it helping hands, support, or whatsoever, and you choose to be ungrateful. You don't have to think twice about asking such a person for help anymore. Because it would be so hard to lend another helping hand to you.

I don't know why it happens that the male children are always more attracted to their mothers in childhood and love them more than their fathers. And the daughters are always more attached to their fathers.
But the story would always take a turn around when it comes to the extent that the son begins to see the worth of becoming a father, the responsibilities and all sorts of sacrifices a father has to pass through then they get closer to their father more. And for the daughters after realizing the fact that women pass through a lot to become mothers and the sacrifice a woman has to make at childbirth then they withdraw the closeness they had spared to their father and channel them towards their mother.
We all have our roles to play. As a father, we have our role and responsibilities to take and so does the mother too. At times I find it difficult to get closer to my dad because of his discipline but during those periods we prefer staying by mom's side. As a child we also have our role to play, listening to parents and also respecting them is surely something to be considered in a child's upbringing.
I read the @George_Dee post where he talked about the Nigerian mothers which you can find here Shocking moments I had with my parents and also @Esthery97 post too Shocking moments I had with my mom. She gave a narration on how her mother was called the ironwoman 🤣🤣.
If my mother should be the iron woman then I don't know what to give my dad. I am writing this with a pure smile on my face and I am using this medium to pray for all our parents wherever they are. I pray the Almighty God makes them live more on the earth's surface to reap the fruit of their labor, grant them sound health and make their days filled with joy and happiness. Because they are diamonds that can't be found elsewhere. They are so precious and we appreciate all they have done.
There was a day our neighbors gave us food, maybe from celebrating a naming ceremony or birthday party I am not that sure. Because we were much younger then. I was the one who collected the plate of rice from them and took it inside. My brother and sister saw it with me and challenged me where I got it from then I explained.
My brother collected it from me and decided we would turn it over to another plate so we could return the plate back to the owner. I opposed and told him that mum and dad isn't at home, it won't be fair for us to turn it over before their arrival. He already turned it over and he gave me the dishes to wash and return them.
I collected the dishes and was about to wash them, then I realized there are still some traces of oil left in them. I licked it all before washing it, then I went to return it. Luckily on my way home, I met with good luck which I never realized was bad luck. I encountered dad on his way home. I rushed over to greet him. Then he asked about the oil on my lips. I was shocked to have heard such a question from him. (Oooh, I forgot to clean my mouth after licking the dishes). He asked once again and out of fear I gave him a response saying that it was our neighbor that gave some food.
I knew we were already in trouble. My thoughts were if I am to welcome him well then when he gets home he might tell us to eat the food. But I came the other way round. 😆 He advanced me home and asked us to lock the door. I already started crying 😭 and wished I could run away as far as I could.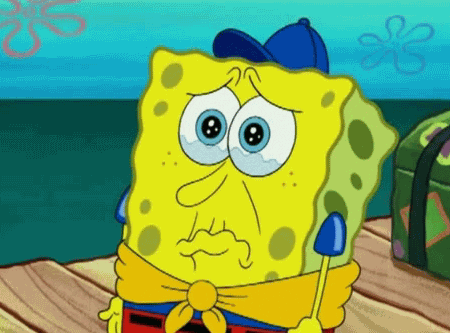 My brother and sister knew nothing 🤣, he asked us to get a rope, bucket, and knife. Then we should all kneel in front of him. We did so. My brother and sister were still amazed by the sudden occurrence, instead of us eating we were preparing for butchering. Deep down in my mind, I knew I was the cause of all that's happening. He asked for my age and multiplied it by my elder brother's age and told me that's the amount of cane I would receive. He multiplied my younger sister's age by mine and told her the amount she would receive from the cane. He never said anything about my brother 🤣.
He then said before we receive our strokes of the cane he would want us to hold down my brother and place his neck on the bucket where his blood would flow, then he would be the one to slaughter him 🤣🤣🤣🤣. We got scared to death. Instead of us holding him down we were the ones dragging him against the bucket and begging for his life mercifully. We continued this for hours. I can't even say exactly. My clothes were already soaked with the combination of sweat and tears.
I couldn't believe my eyes. How would a father want to kill his own son?🤣. Moments later after the dragging and begging we heard a knock on the door. We were so happy that whosoever it could be. God had just sent an angel to save us from the serious death plan and evil adventure that came from our life.
He told me to go open the door and it was mum! Wow! She saw me sweating and crying bitterly. Then she asked what could have happened. And I said dad is about to kill my brother. She laughed and patted my back and asked us to go in.
She pleaded on our behalf and dad decided to set us free. He warned us to never try tasting or try taking something that comes from a stranger. Who knows what is in there?. My stressed face answered bitterly. Yes sir. Thank you, sir. Thank you ma.
We learned our lesson and promised never to do so again.
I am writing this with a smile on my face. But back then it was something serious 😂 that we could never forget in our lifetime.