Lessons from a movie I watched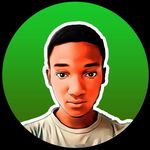 I have been quite inactive for a few days. Not my fault. There are times we just feel like relaxing our mind and keeping off some things to while away time thinking and reflecting on our individual lives.
I felt like watching some movies and keeping my hands off my phone typing and typing always. My fingers ache a lot but I am left with no option but to keep writing.
So my days off were for watching movies. After I watched the movie titled "All of us are dead" it was an interesting one. Though kinda scary because of the zombies, the suspense in it got me watching it till the finale episode.
I also watched another Korean historical movie titled "King of tears Lee bang won". I have been following the history of the Goguryeo dynasty, the Baekje, Balhae, the Kithan, and the Mongol empire. The collaboration and the war among them and how they united to fight against each other.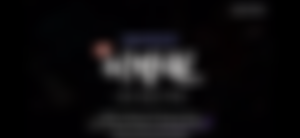 Goguryeo had been in existence since the old Joseon era. It lasted for years before the emergence of the newly founded Goryeo. During the Goryeo era laws were established, the culture and Buddhism flourished. After the 34th king and duration of years, General Yi Seong-gye attempted for the throne intending to create a new country for the people.
He fought numerous battles with his four sons while one of his sons Yi bang won who was a Confucian scholar and his most loved son was always reading and studying. He was a backbone to his father when it comes to the political affairs of the state. His father, being a general, was accustomed to being at the war front with his four sons. Yi bang won's mother and stepmother were also supportive of his plans.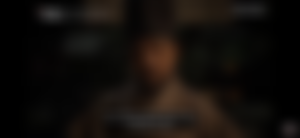 To some of the court officials, Yi Seong-gye was a traitor who planned to rebel against the king but taking into consideration the backup he has, no one could dare challenge his authority even the king. At some point in time, everything failed for Yi Seong-gye and he nearly gave up their great plan. He wasn't himself anymore when an antagonist rose against him and was one of his dearest friends.
Jeong Moon-Jon being a friend and a supporter of General Yi turned his back on him because he decided to remain a loyal citizen of Goryeo. Everything had turned upside down for the General Yi family. Their plan was nothing but failure.
Yi bang won who had saved their family countless times was called upon again for the help. Everyone. Puked relied on his decision to kill Jeong. No one wanted to go against General Yi Seong gye but they had to take the final decision for the cause of the great plan to come to reality and keep their family safe.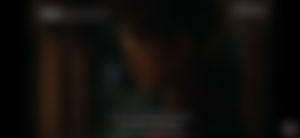 Yi bang won was backed to kill Jeong by his stepmother since their mother was gone. He planned with his brothers and they went against their father's word, they disobeyed him for the first time to help him realize his dream and what the heavens have for him.
After the General got the news of his friend's death. He was so sad and furious, out of anger he told his sons never to show up in his presence ever again including Yi bang won his favorite. His wife persuaded him to show more love to her children and got them closer to the general while she made sure he got much hatred for his other sons.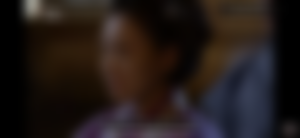 General Yi Seong gye became the king, after dethroning the present king. It was the happiest moment of their lives and for their family in particular. But the General seemed to have forgotten the great job of his sons and still couldn't find a room to forgive them in his heart.
He made their stepmother the queen and crowned her last child as the crown prince instead of his first son or Yi Bang won. She must have poisoned his mind and turned him against his children. The queen was kinda good in politics and had her special plan all along while hiding her true intentions.
At the coronation ceremony, his sons thought he would forgive them so they tried attending the ceremony but they were sent out because of the order their father had given. Other brothers gave up so easily and admitted the fact that their father disowned them but Yi bang won didn't. He lost three of his sons already and no one cared, for all the sacrifices he had made he never deserved that from his father.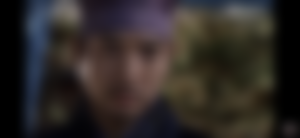 Yi bang won grew heartless, cruel, and cold-hearted. He was responsible for the death of his father, the first king of the Joseon dynasty. Then the crown prince was appointed as the new king and Yi bang won was responsible for his death too. He became the third king of Joseon.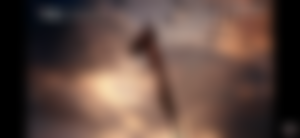 We should learn to forgive and forget
Yeah, let's try learning how to forgive and also forget. Assuming the General had forgiven his sons their family would have gotten peace of mind and been happy altogether.
Let's try placing ourselves in other's shoes
Yi Seong gye and his sons never misunderstood each other. They should have realized that the General loves his friend so much. So they should have sourced another way out instead of taking the judgment into their hands
Never give up easily
When one is at the top and everyone seems to look cowards to you achieving a goal. Then you have no option but to keep it going and never think of giving up or getting an obstacle in your way. Obstacles are meant to be cleared to make the path a smooth and straight one.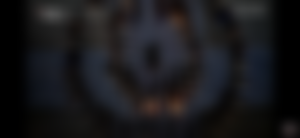 Respecting others decisions and being considerate of others feelings
Had it been the General respected his son's decision, he wouldn't have made him so cruel and cold-hearted.
Obedience to parents
At times we have to respect our parents and accept that they have more experience than we do. We should also have the mindset that they would never wish us anything bad that would harm us. Obedience to them is one thing they would cherish throughout their lifetime.
Never trust too much
Too much trust caused betrayal between Yi bang won and his stepmother. At times we just have to trust less and respect our own decisions. Being too dependent on others is also another drawback to human existence.